Peter Gabriel Shares Brand New Single 'Panopticom'
The rousing new track is the first taster from Gabriel's long-awaited 'I/O' album.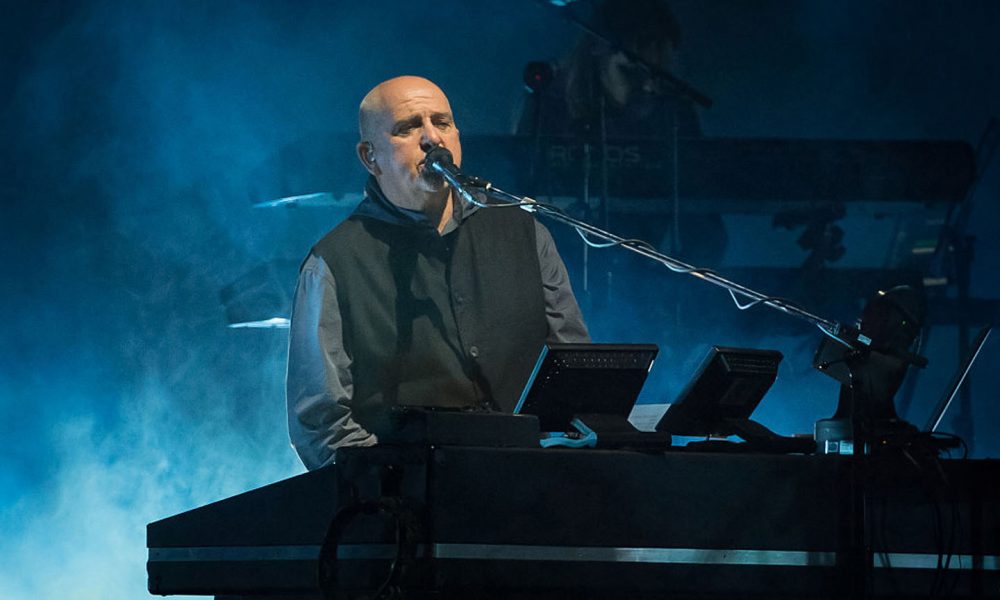 Peter Gabriel has shared a new single, his first since 2016. It's titled "Panopticom" and you can check it out below.
The track was written and produced by Gabriel, and recorded at Real World Studios in Wiltshire and The Beehive in London. It features electronics from Brian Eno and backing vocals from Ríoghnach Connolly of The Breath, as well as longtime collaborators Tony Levin, David Rhodes and Manu Katché. The lyrics are inspired by the work of Forensic Architecture, Bellingcat and the Gabriel co-founded pioneering human rights organisation WITNESS.
Panopticom (Bright Side Mix)
"Some of what I'm writing about this time is the idea that we seem incredibly capable of destroying the planet that gave us birth and that unless we find ways to reconnect ourselves to nature and to the natural world we are going to lose a lot," says Gabriel. "A simple way of thinking about where we fit in to all of this is looking up at the sky… and the Moon has always drawn me to it."
Gabriel shared more information about "Panopticom" in a statement: "The first song is based on an idea I have been working on to initiate the creation of an infinitely expandable accessible data globe: The Panopticom. We are beginning to connect a like-minded group of people who might be able to bring this to life, to allow the world to see itself better and understand more of what's really going on."
Each new track will be accompanied by a piece of art and Panopticom features the work 'Red Gravity' by David Spriggs, which can be seen in the streamed clip.
"It was the theme of surveillance that connected me with the work of David Spriggs because he'd done a piece relating to that," says Gabriel. "David does this amazing stuff using many layers of transparencies so you get these strange creations with a real intensity to them. Part of what he does is imagine what art might look like a few years in the future and then try and create accordingly and I think he's done that very successfully in this particular piece."
"Panopticom" is the first full track that Gabriel has shared from the long-teased album I/O, which has reportedly been in the works for 20 years. His most recent album of new material was 2002's Up. He will tour Europe and North America later this year, but has not as yet shared any further details on I/O's release.
Listen to the best of Peter Gabriel on Apple Music and Spotify.