New Reissue Series, 'Africa Sessions At Real World' To Commence In June
The first six titles, all by legendary African artists including Remmy Ongala and Farafina, will be out on LP and CD on June 24.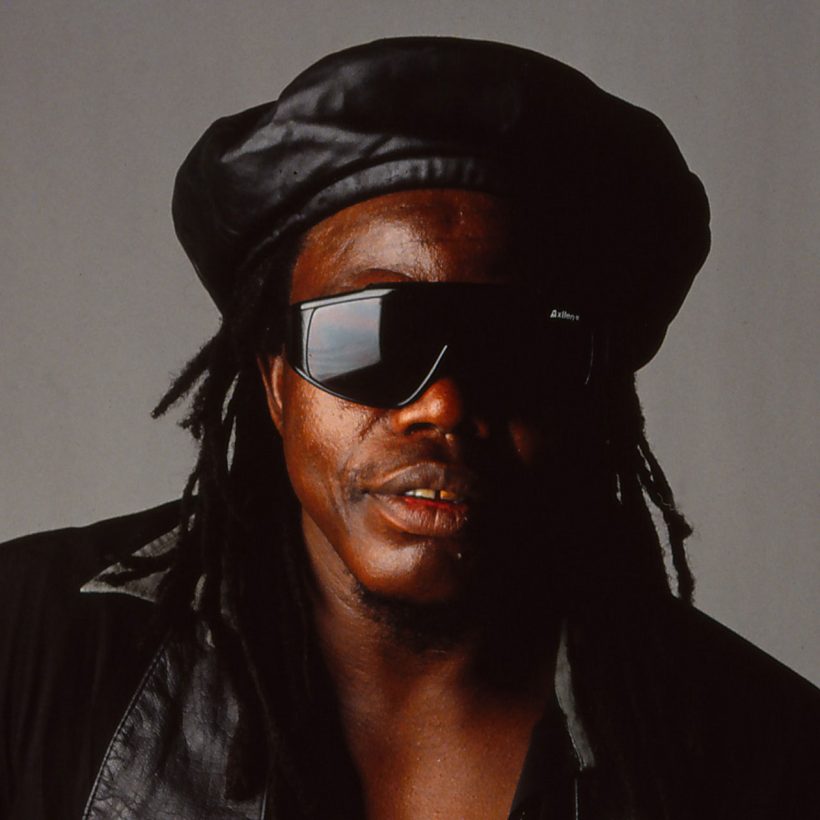 In celebration of Africa Day 2022, Real World Records is pleased to announce Africa Sessions at Real World, an LP & CD reissue series focusing on recordings made at Real World Studios during the 1990s by six legendary African artists. All the albums will be released on June 24, 2022.
In the late 20th Century some of the greatest artists in Africa came to Real World Studios in rural England, a state-of-the-art facility bathed in natural light, fashioned from organic materials and built next to a millpond reflecting the sky.
Over the course of several years, from 1989 to 1997, recording sessions by six acts in particular turned out albums that are now widely regarded as classics: Songs for the Poor Man by the late Tanzania-based icon Remmy Ongala & Orchestre Super Matimila. Faso Denou by mighty percussion troupe Farafina from Burkina Faso. Dead Men Don't Smoke Marijuana by late beloved Sierra Leonean singer/guitarist, S.E. Rogie. Morocco's legendary Master Musicians of Jajouka led by Bachir Attar recorded Jajouka Between the Mountains. Nigeria's King Wasiu Ayinde Marshal I magicked the fizzing, good time Talazo Fuji Music Party! Senegalese A-lister Omar Pene & Super Diamono delivered Direct From Dakar in the Big Room, with its vast windows, wrap-around desk and tranquil water view.
Essential to the quality of each recording were the world-class producers in situ at the Studios and/or convening for the then annual Recording Week: Tchad Blake (Tom Waits, U2). Daniel Lanois (Bob Dylan, Brian Eno). Peter Walsh (Scott Walker, Pulp). Dave Bottrill
(Peter Gabriel, Smashing Pumpkins), who in 1989 co-produced Songs for the Poor Man, the first album Remmy Ongala would record in a western environment.
"Super Matimila had been touring Europe and were kicking ass," remembers Bottrill. "I'd never worked with a band that had so many guitarists playing together. The collective energy was strong."
So it was for Farafina, who'd just KO-ed the crowds at the 1992 WOMAD festival when they rolled into the Studios for Recording Week and a session with producer Daniel Lanois.
"Farafina's sound came at you like a moving building," Lanois remembers. "We just went along for the ride."
In 1994 Tchad Blake spent several weeks recording Dead Men Don't Smoke Marijuana with S.E Rogie and his collaborator, the English bass player Danny Thompson.
"I loved the man," says Blake of Rogie. "He was like a long lost granddad. He was all about telling stories and making great music."
Blake returned to Real World in 1995 for Recording Week, overseeing the now-mythical session in which the Master Musicians of Jajouka sat on the floor of the Wood Room to deliver three long, palpably spiritual songs before a small rapt audience.
"We gathered the best of our musicians, young and old," says the group's leader, Bachir Attar. "We chose songs that made you listen and feel the power of this ancient music. It is music that opens doors."
That same Recording Week saw Dave Bottrill invited to produce King Wasiu Ayinde Marshal 1 following the band's storming live debut at WOMAD. Timing was tight. Space was at a premium. The subsequent eight-hours-late arrival of the King and his 16-strong line-up meant Bottrill had to act fast. "I ran around placing microphones," he says. "Then we just let them go."
Also at the 1995 Recording Week was Peter Walsh, who – having recently co-produced Peter Gabriel's Grammy-winning Secret World Live – found himself helming a session by Omar Pene & Super Diamono.
"My job was to recreate the excitement of a live show while making the flavours more distinctive," Walsh says. "I remember The Big Room was full of screens and microphones and with the lights turned down, looking out over the millpond at dusk, felt incredibly intimate. It was the kind of experience we producers live for."
Real World Studios has long been a landmark location for capturing the outstanding performances at the heart of great music. And indeed, great African music. If ever proof were needed, this is it.