Polo & Pan Recruit 'Call My Agent!' Star Thibault De Montalembert For Haunting 'Requiem' Video
The song appears on the duo's latest album 'Cyclorama.'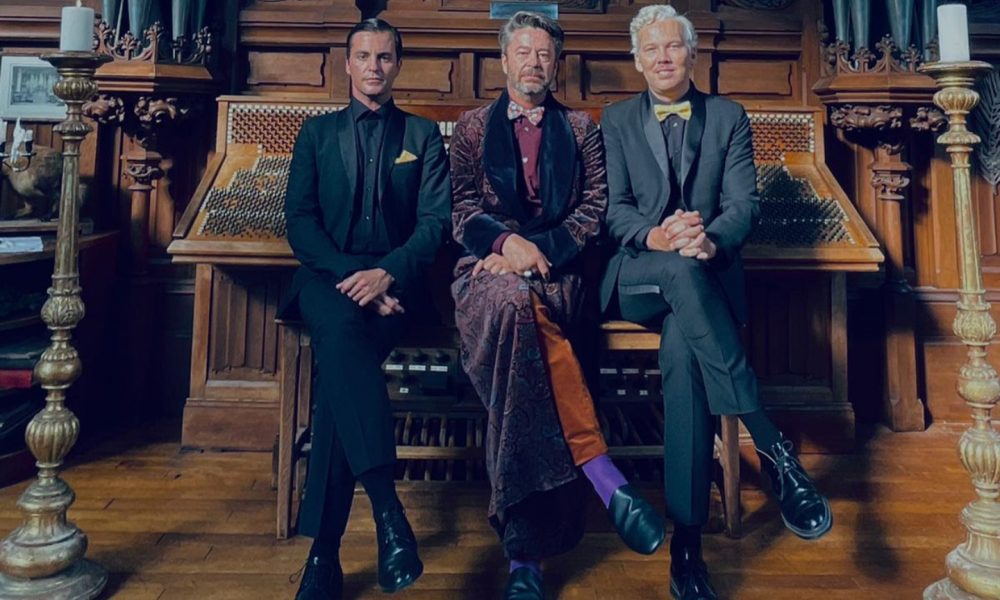 Polo & Pan have shared the intricately haunting official video for "Requiem" from their latest album Cyclorama. The cinematic video stars Call My Agent! actor Thibault de Montalembert as Monsieur, who recruits the French dance-pop duo to perform the single at his own funeral.
Directed by Laurent Ripoll, the video was filmed in the home of French organist Marcel Dupré and follows Monsieur as he comes to see the complete and total absurdity of the funeral ceremony.
"Requiem was for me a wonderful opportunity to attract an audience that is not very sensitive to sacred music, too often perceived as austere, and to raise awareness about the musical emotion that is sacred, before the religious dimension of the music," Ripoll shared in a statement. "Church organs are among the most beautiful instruments built by man, and have always fascinated me. Monumental, they seem inaccessible, forbidden, disconnected from musical pleasure."
Dupré was famously known for having his own organ built in the early 20th century. Ripoll continued: "This film would allow me to reconnect with the visual and sound beauty of this instrument, beyond any religious relationship, in a purely emotional and cinematographic approach. The meeting between the contemporary universe of Polo & Pan and the absolute timelessness of the organ had for me only one goal: to raise to the same level, profane and sacred music, and ultimately, to vibrate."
Polo & Pan have long been inspired by creative works within the realm of film and have incorporated that into the visual elements of storytelling in their music videos and performances.
"Requiem" is one of many standouts on Polo & Pan's long-awaited sophomore album. The duo will embark on a tour of North America in early December through mid-February. Ticket information can be found on the duo's official website, although all but three of the tour's dates are sold out.