Watch the Powerful Video For Poppy Ajudha's 'Watermelon Man'
The new clip is released to coincide with the lead up to the final week of Black History Month.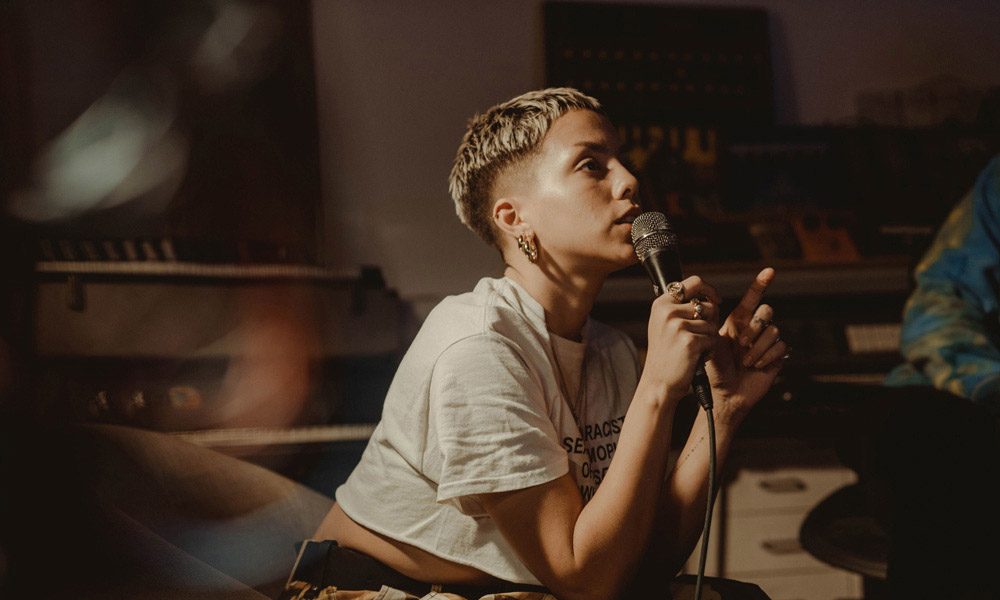 UK vocalist Poppy Ajudha has released a video to accompany her reimagining of Herbie Hancock's "Watermelon Man", recorded as part of the celebrated Blue Note Re:imagined project.
In line with the historical context of the original track, the video celebrates blackness in all its forms and highlights the strength of the black community. It was created using an entirely black and mixed-race team and is released to coincide with the lead up to the final week of Black History Month. You can check the video out below.
Poppy Ajudha - Watermelon Man (Under The Sun)
Ajudha penned lyrics for her version which talk of the "sweat, blood, tears and toil" and push a powerful message of "change is gonna come, don't give up on yourself, don't give yourself away".
"Herbie [Hancock]'s "Watermelon Man" was my first thought when asked to imagine a track from the Blue Note catalogue", Poppy Ajudha says. "It's an iconic song and one that has been with me throughout my life.
"I based the lyrics on my research of Watermelon Men in America, aiming to capture what it may have been like to be a black man in America at that time – newly emancipated but still heavily oppressed – and the race relations that had brought him to this point.
"I wanted the video for "Watermelon Man" to be a celebration of blackness in all its forms, I wanted it to show joy and community. I cast my sisters, my best friends, and my grandma amongst all of the other beautiful souls. It was a really special video for me, and the team captured this vision incredibly. The feeling was unspoken because they just knew what I wanted and why it was important, they felt it too, I'm so happy with how it turned out."
Blue Note Re:imagined is out now and can be bought here.