Post Malone And Swae Lee's 'Sunflower' Breaks Streaming Record
The song has spent 123 consecutive weeks on 'Billboard's' Streaming Songs chart.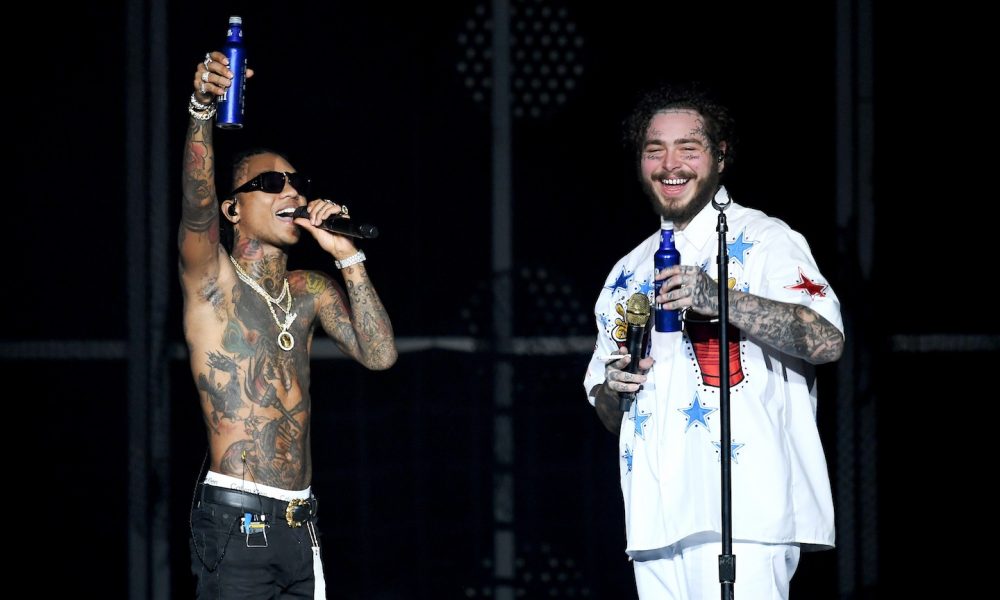 Post Malone and Swae Lee's "Sunflower (Spider-Man: Into the Spider-Verse)" has broken the all-time record for the most weeks spent on Billboard's Streaming Songs chart, which began in 2013, as it ranks at No.40 on the Feb. 19-dated ranking.
In the Feb. 4-10 tracking week, "Sunflower" earned 7.8 million U.S. streams, according to MRC Data.
It spends its 123rd week on the chart, surpassing PSY's "Gangnam Style," which has ranked on the list for 122 weeks, last appearing in September 2015.
Post Malone, Swae Lee - Sunflower (Spider-Man: Into the Spider-Verse)
Billboard recently provided an informative chart for songs that have spent the most weeks on Streaming Charts, which you can view below:
123, "Sunflower," Post Malone & Swae Lee
122, "Gangnam Style," PSY
109, "Believer," Imagine Dragons
97, "Blinding Lights," The Weeknd
91, "Despacito," Luis Fonsi & Daddy Yankee feat. Justin Bieber
87, "Sail," AWOLNATION
83, "Uptown Funk!," Mark Ronson feat. Bruno Mars
81, "Radioactive," Imagine Dragons
72, "Dark Horse, "Katy Perry feat. Juicy J
71, "Let It Go," Idina Menzel
Of the all-time top 10, The Weeknd's "Blinding Lights" is also currently on the weekly ranking, slotting in at No.44 (7.6 million streams).
"Sunflower" initially reached Streaming Songs on the November 3, 2018, chart, debuting at No.8. It spent three weeks at No.1, first topping the chart during the week of January 19-26, 2019, followed by a third week occurring on April 6, 2019.
Despite its 2018 release, the song can often be found in the 30s or 40s on Streaming Songs each week, according to Billboard. It's appeared on the chart every week in 2022 since January 15, and it also spent 14 weeks on the ranking in 2021.
"Sunflower" also ranked at No.1 on the Billboard Hot 100 for one week (Jan. 19, 2019). It ultimately spent 53 weeks on the Hot 100.
The track features a goofy behind-the-scenes footage music video of the two recording in the studio and performing onstage together. In the black and white footage, the two trade melodic verses and Malone looks particularly clean cut, looking dapper in a turtleneck. "Me and this guy right here, he's the genius behind everything and we're just makin' trouble," Malone tells the camera in a clip that introduces the video.
Listen to the best of Post Malone on Apple Music and Spotify.