R.E.M.'s Michael Stipe Returns To Moogfest With New Multi-Media Installation
Former R.E.M. frontman Michael Stipe returns to North Carolina's Moogfest Festival in May with 'Thibault Dance': a new multi-media art installation.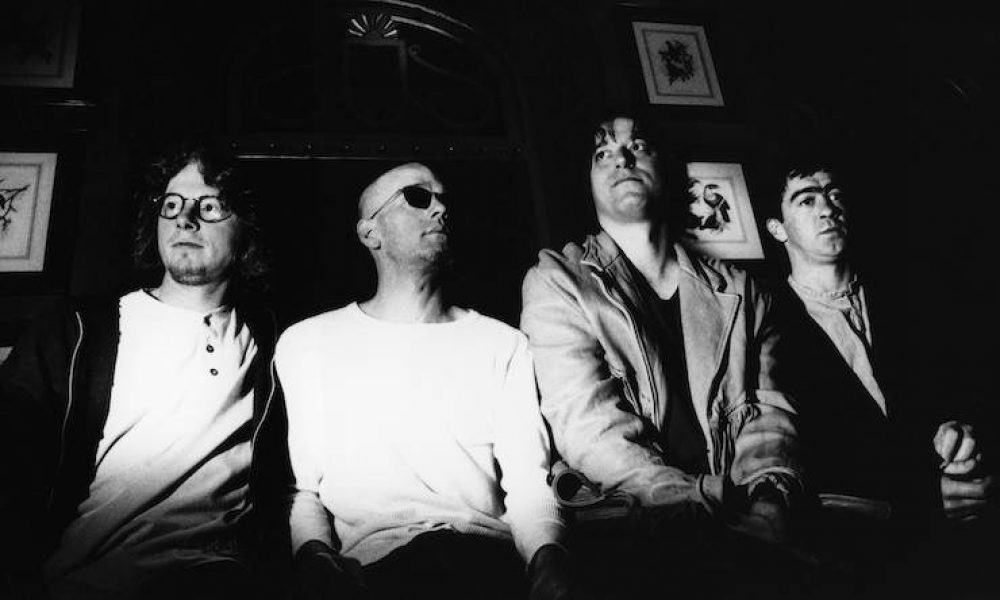 Former R.E.M. frontman Michael Stipe (pictured above with Patti Smith) is returning to Moogfest in North Carolina this year, with another multi-media installation. This year's model is called 'Thibault Dance,' an audio-visual piece inspired by and featuring French dancer/researcher Thibault Lac. Stipe composed an original score for the piece.
This is a repeat appearance at Moogfest for Stipe, who debuted 'Jeremy Dance' a tribute to Stipe's late artist friend Jeremy 'Jerry' Ayers. 'Thibault Dance' follows that work.
As was the case last year, "Thibault Dance" is free to view without a festival pass. Stipe will be in attendance but his appearance schedule has yet to be announced.
In a press statement, the former R.E.M. frontman called the new piece "an immersive turn on my work in video."
"(The) material comes from the juxtaposition and friction of raw elements of physicality, performed to a specific beat," Stipe said. "A reimagined musical score creates further tension, resulting in a portrait where awkwardness and grace coexist, shifting through vulnerability, discovery and pure dance."
R.E.M. - Find The River (Official Music Video) [Parallel Video Version]
"Thibault Dance" can be viewed on the ground-level exterior of the Snow Building, 335 W. Main St. in downtown Durham. It will be on display throughout Moogfest's run, from 17 -20 May.
Stipe is one of a number of artists who have been added to the Moogfest line-up. New additions include drone-music composer Stephen O'Malley of the metal band Sun O))) and pop experimentalist Angel Deradoorian, formerly of Dirty Projectors.
Previously announced 2018 performers include KRS-One from the rap group Boogie Down Productions; German electronic duo Mouse On Mars; Italian composer Suzanne Ciani; the experimental multi-media ensemble Psychic TV; and a keynote address by soldier-turned-activist/U.S. Senate candidate Chelsea Manning.
Single-day festival passes are on sale now for $99 per day. For further details of events check out the festival's website.
Explore Our R.E.M. Artist Page.
Format:
UK English