Ray Barretto's 'Que Viva La Música' Returns To Vinyl In May
The album hasn't been available on vinyl in decades.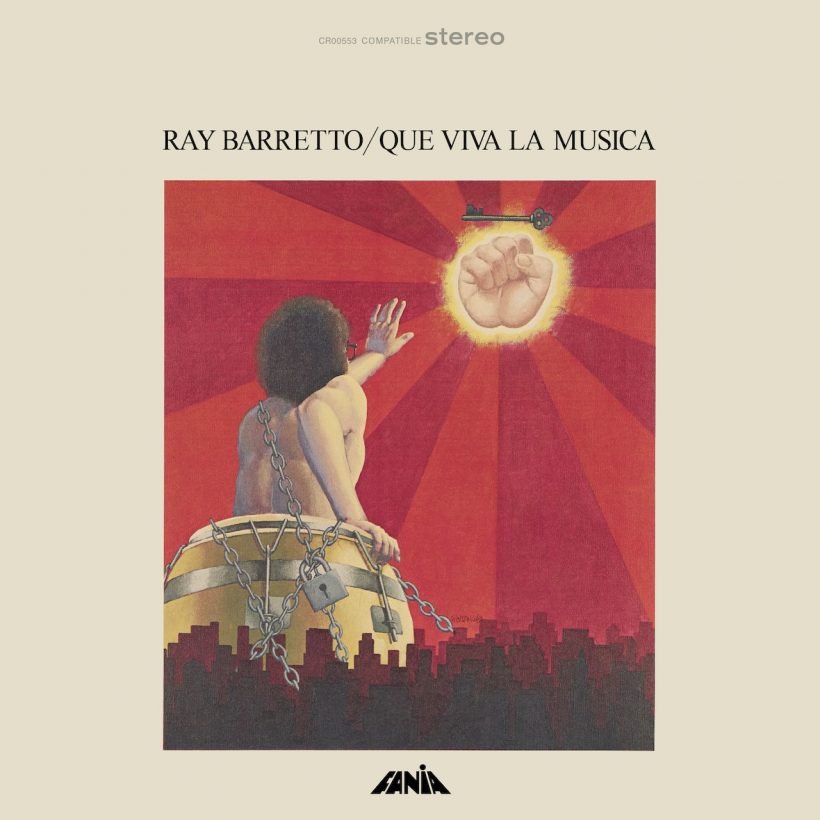 Craft Latino has announced a post-50th anniversary reissue of Ray Barretto's classic salsa album, Que Viva La Música. A landmark title in the influential bandleader and conguero's prolific catalog, Que Viva La Música features such favorites as "Cocinando," "La Pelota," and the title track–all performed by Barretto's legendary original band (including Adalberto Santiago and Orestes Vilató).
Available for pre-order now, the long-out-of-print album was cut from the original master tapes (AAA) by Kevin Gray at Cohearent Audio and returns to vinyl for the first time in decades on May 26. The LP is pressed on 180-gram vinyl and housed in a classic tip-on jacket, replicating Izzy Sanabria's stunning cover art.
Conguero and bandleader Ray Barretto (1929–2006) was one of the foremost names in Latin jazz, boogaloo, and Afro-Cuban rhythms. A pioneering salsa artist, who also kept one foot planted firmly in jazz, the versatile musician remained in the spotlight for more than five decades. Born in Brooklyn to Puerto Rican parents and raised in the Bronx, Barretto grew up admiring both the swing of Count Basie and Duke Ellington, as well as the rhythms of Arsenio Rodríguez and Machito Grillo.
By the end of the 50s, he was a member of Tito Puente's legendary band and had become the go-to conga player in the New York City jazz scene. Over the next decade, he would appear as a sideman on albums by greats like Wes Montgomery, Cal Tjader, Kenny Burrell, and Dizzy Gillespie, while enjoying success as a bandleader (his 1963 hit, "El Watusi," made him an international sensation).
Considered by many Afro-Cuban music scholars to be a highlight of Barretto's prolific career–as well as a touchstone of 70s salsa music, Que Viva La Música found the bandleader reaching a new apex. In liner notes for an earlier CD edition of the album, music journalist Ernesto Lechner wrote that the artist's, "transition from the early charanga and Latin soul excursions of the 60s to the hard-edged salsa sound of the '70s had been successfully completed. Barretto had raised the temperature of his music as high as it could possibly get. The beats, the swing, and the intensity of his musical manifesto was simply reckless. His band, too, had achieved a complete communion of musical souls…"