Ray Pillow, 1960s Country Hitmaker And Grand Ole Opry Member, Dies At 85
Pillow was also a notable music executive, publisher, and label co-founder.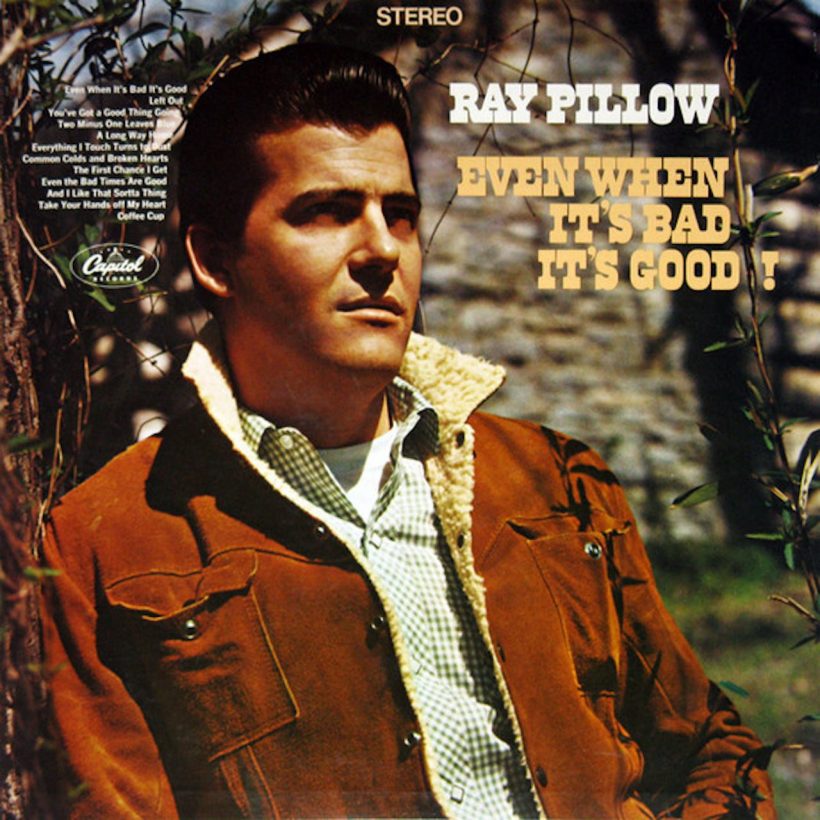 Country star Ray Pillow died on Sunday (26) at the age of 85. A hitmaker in the mid-1960s who continued to chart into the early 1980s, he was also a notable music executive, publisher, and label co-founder.
Born Herbert Raymond Pillow on July 4, 1937 in Lynchburg, Virginia, he sang on local television shows before moving to Nashville and eventually signing to Capitol Records in 1964. The same year, in an early example of his business prowess, In 1964, he and Joe Taylor formed the management and booking company, the Joe Taylor Artist Agency.
He had his first country chart entry in 1965 with "Take Your Hands Off My Heart" and followed it that year with his first Top 20 success, "Thank You Ma'am." In 1966, he was named Most Promising Male Artist by Billboard and Most Promising New Artist by Cash Box, joined the Grand Ole Opry, and was in the feature film Country Boy, starring Randy Boone and another country hit artist of the 1960s, Sheb Wooley.
Pillow appeared on television in The Porter Wagoner Show, Country's Family Reunion, shows fronted by Bobby Lord and the Wilburn Brothers, and later in the 1983 film E.S.P. In 1966, he formed a successful partnership with Capitol labelmate and hitmaker Jean Shepard, with whom the tongue-in-cheek divorce song "I'll Take The Dog" reached No.9 country (in a 15-week run) and "Mr. Do-It- Yourself" No.25. Their album, also called I'll Take The Dog, made No.11, and his 1975 release Countryfied reached No.46.
Pillow continued to place his own singles on the country survey, but usually only modestly: his only other Top 40 entries on that chart were with "Common Colds and Broken Hearts" and "Volkswagen" in 1966 and "Reconsider Me," on the Plantation label in 1969. He also recorded for ABC, Mega, Dot, Hilltop, and MCA, and his last chart entry was "One Too Many Memories," on the First Generation label, in 1981.
During the 1990s, Pillow was an A&R executive at Liberty Records and, with bassist Larry McFaden, he co-founded Sycamore Valley Music. The firm published the songs of, among others, Lee Greenwood, including his evergreen 1984 hit and CMA Song of the Year "God Bless The U.S.A." Pillow retired in 2018.