RBD Announces International 'Soy Rebelde' Tour
Tickets for all dates will go on sale January 27 at 12:00 PM in the United States.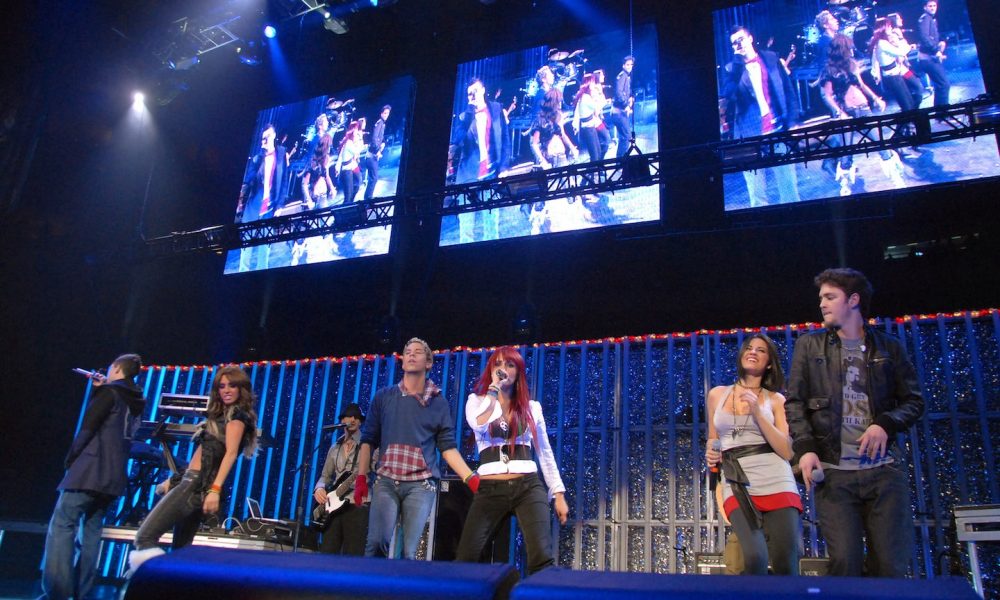 The paradigm-breaking, multigenerational phenomenon RBD—still one of the most relevant and important groups in contemporary pop music and culture—will embark on a tour to celebrate their 20-year legacy, produced by T6H Entertainment and Live Nation.
This trek will include 26 cities across the United States, Mexico, and Brazil. It will consist of 10 stadiums and 16 arenas, expecting a total audience of 700,000 fans that will be witness to an unforgettable and unrepeatable moment in music history. Tickets for all dates will go on sale January 27 at 10:00 AM Brazil, 12:00 PM in the United States, and at 2:00 PM in Mexico.
The tour's first date will be a special one for the band and fans alike. It will be hosted at the Sun Bowl stadium in El Paso, Texas, located near the U.S./Mexico border. The 40 thousand seat stadium symbolizes RBD's cross-cultural appeal and revolutionary impact on the culture which has brought many nations together.
The group will play large stadiums in Dallas, Houston, Chicago, and Los Angeles, as well as iconic arenas like Madison Square Garden in New York, Grand Garden Arena in Las Vegas, Viejas Arena in San Diego, among others. In Mexico, they will play the emblematic Foro Sol in Mexico City, while Allianz Parque in São Paulo and the Estádio Nilton Santos Engenhão in Río de Janeiro will host RBD in Brazil.
It has been three years since RBD's live albums Generación RBD en Vivo, Live in Hollywood, Tour Celestial 2007, Hecho en España and Live In Brasilia became available as part of their music's return to digital platforms.
The CD and DVD from their first tour, Tour Generación RBD En Vivo, was released on July 19, 2005 and was awarded a Platinum and Gold Record in Mexico, a Platinum Record in the United States, and a Gold Record in Spain. The DVD was recorded at the Palacio de los Deportes in Mexico City and includes special versions of the classics like "Sálvame" and "Rebelde." The Tour Generación RBD En Vivo was the fourth fastest-selling tour and more than 4.7 million fans in Mexico attended.