Record Store Day 2017 Releases To Pine Over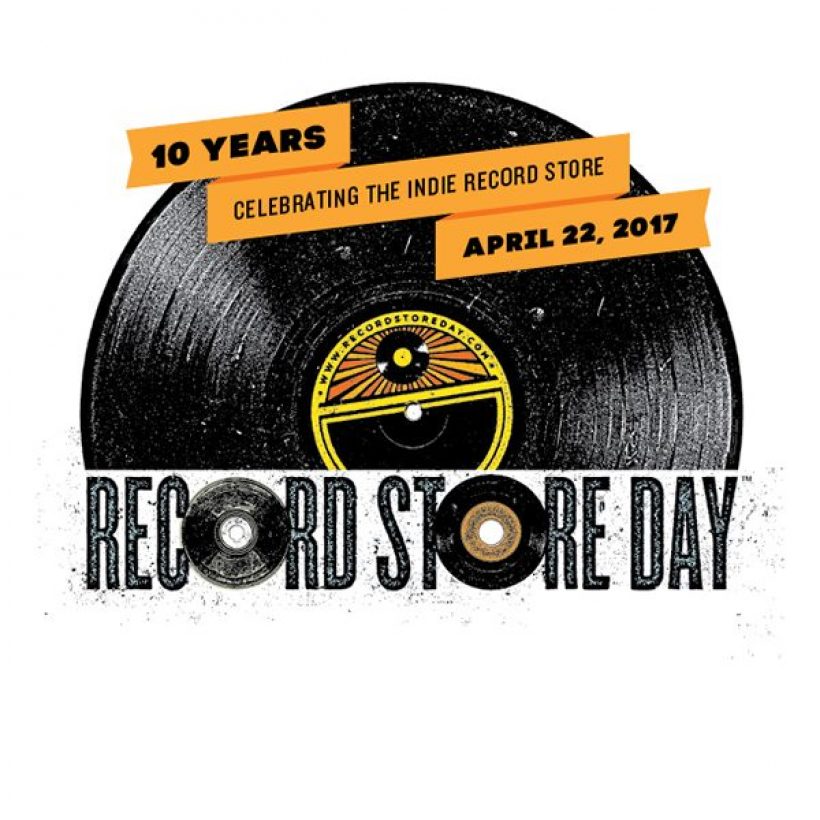 As confused onlookers pass by endless queues that snake around the block, it can only mean one thing: Record Store Day is upon us.
Hard to believe it's been 10 years since a small collective of indie record storeowners and employees first conceived Record Store Day in 2007 as a way to celebrate vinyl culture with exclusive releases and events.
Now that vinyl is back and booming, artists have upped the ante with their offerings, opening up their vaults and pressing rare and unique albums onto a kaleidoscope of coloured vinyl releases. Lists are leaked, recalled and argued over like bloodspot thanks to the many intrepid internet sleuths across the globe – but that's half the fun.
Lording over the festivities is the official Record Store Day ambassador; a tradition first started by Jesse Hughes of Eagles of Death Metal in 2009 and has since been bestowed upon Ozzy Osbourne, Iggy Pop, Dave Grohl, Jack White, Chuck D, Metallica and now St. Vincent.
St. Vincent Becomes Ambassador To Recorstorda
As we anxiously count down the days until 22 April, check out some of the exclusive releases that have been announced that will be continuously updated as the titles roll in. For a full list of participating venues, visit www.recordstoreday.com/venues and for the full list of US releases visit www.recordstoreday.com/SpecialReleases.
Alice Coltrane
Harp Improvisation (10")
Rare live unreleased 9 minute solo harp improvisation recorded in Poland in 1987 for the Coltrane Legacy. Features etched lotus flower B side design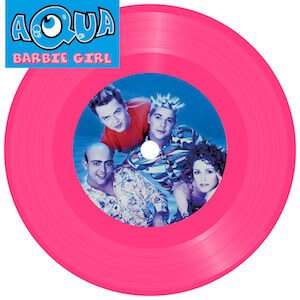 Aqua
Barbie Girl (7" Pink Vinyl)
Aquarium (LP – 180g Light Blue Opaque vinyl)
Big Star
Complete Third: Vol 3: Final Masters (2 LP)
Blackstreet
No Diggity [Remixes] (Heavyweight 12" EP)
Bruce Springsteen & The E Street Band
Hammersmith Odeon, London '75 (4 x LP)
Cocteau Twins
Milk And Kisses (2LP – Milk Vinyl)
Bonus vinyl disc includes in-era related tracks from the 'Tishbite' and 'Violaine' E.P.'s (4 tracks).
Four Calendar Café (2LP – Midnight Blue Vinyl)
Bonus vinyl disc includes in-era related tracks from the 'Evangeline' and 'Bluebird' E.P.s (7 tracks)
Count Five
Psychotic Reaction (Mono 1LP)
Replica packaging
David Bowie
Cracked Actor (Live in Los Angeles 1974) (3 x LP SET)
Bowpromo
Single-Sided Album Boxset Featuring Alternate Mixes Of Hunky Dory Era Tracks And Exclusive Prints In A Presentation Box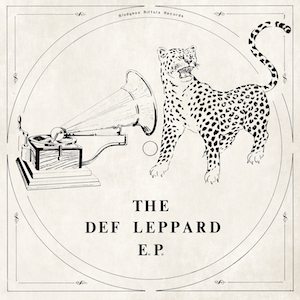 Def Leppard
The Def Leppard E.P. (12″ Single EP)
Deee-Lite
Groove Is In The Heart/What Is Love? (12″ Pink Vinyl)
Dexter Gordon
Walk The Blues (12″ Vinyl)
Emeli Sande
Live At The Royal Albert Hall (2LP – 180gm White Vinyl + download)
Frank Zappa
Rollo/Rollo Interior Area/Rollo Goes Out (Clear Vinyl, 10" single with stock board jacket)
Grateful Dead
P.N.E. Garden Auditorium, Vancouver, British Columbia, Canada 7/29/66 (2 LP)
Iggy Pop
Post-Pop Depression Live (3 LP)
Includes individually numbered, four sleeve, book-style gatefold release with 16 page book stuffed full of exclusive photos.
Jimi Hendrix (Curtis Knight)
Live at George's Club 20, 1965 & 1966 (2 LP)
Laura Marling
A Creature I Don't Know – Live From York Minster (2LP – Clear Vinyl)
Lou Reed
Perfect Night: Live in London (2 LP)
Kate Nash
Agenda EP
Paul McCartney
Flowers In The Dirt (Demos) (3 Track Cassette)
Featuring early versions of the songs Paul wrote with Elvis Costello in 1987.
Pink Floyd
Interstellar Overdrive (12'' Single – 180-gram vinyl)
Previously unheard mono instrumental recording of the 1966 track.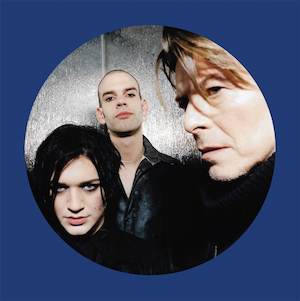 Placebo
Without You I'm Nothing (12" EP Picture Disc)
First ever pressing of 'Without You I'm Nothing', the Placebo single featuring the vocals of David Bowie.
Prince
Little Red Corvette/1999 (7″ Picture Disc)
Ramones
Ramones Singles Box ( 7″ Singles)
A box set of the band's first 10 singles, including Blitzkrieg Bop and Sheena Was A Punk Rocker.
Robert Johnson
The Complete Recordings: The Centennial Collection (3 LP)
RUSH
Cygnus X-1 (LP)
Sex Pistols
God Save Sex Pistols (1LP Vinyl)
This does not feature 'GSTQ' or 'Bodies' but includes 'Satellite' (which was later the b-side of 'Holidays in the Sun').
Sharon Jones With The E.L. Fields Gospel Wonders
Heaven Bound" b/w "Key To The Kingdom ( 7″ Vinyl)
Small Faces
At The BBC (2LP)
Sublime
Badfish EP (12")
Sunny Day Real Estate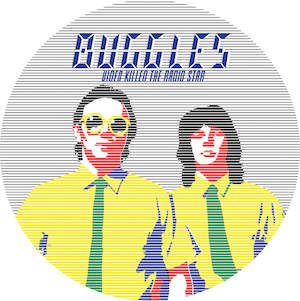 The Rising Tide (2LP)
Sun Ra
Hello Mr. Schimmel (7")
The Buggles
Video Killed The Radio Star (12" Single – Picture Disc)
The Cure
Greatest Hits (2LP – Picture Disc + download)
Acoustic Hits (2LP – Picture Disc (+ download)
The Kinks
All Day And All Of The Night
Got Love If You Want It (7″ Vinyl)
Reissue of French EP from 1965. Never available in the U.S., out of print since 1965.
The Music Machine
(Turn On) The Music Machine (mono 1LP)
The Offspring
The Offspring (Coloured 1LP)
The Smiths
The Boy With The Thorn In His Side (7″ Vinyl)
Includes a previously unheard version of the single along with an early version of 'Rubber Ring', the original b-side to 'Boy With The Thorn In His Side'.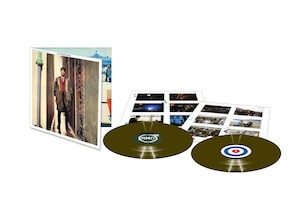 The Who
Quadrophenia OST (2LP – Green Vinyl)
T.Rex
Electric Warrior (1LP – 180g Gold Vinyl Disc)
U2
Red Hill Mining Town (12" Picture Disc)
2017 Mix
Various Artists
Motown Funk (2LP – See-Through Red Vinyl)
Various Artists
Northern Soul (2LP – Transparent Red Vinyl)
Various Artists
Moana (10″ Picture Disc)
Format:
UK English