Hear Adam Scott And Scott Aukerman's New Red Hot Chili Peppers Podcast
The actor and comedian duo reunite for their newest music-themed podcast, 'R U Talkin' RHCP RE: ME.'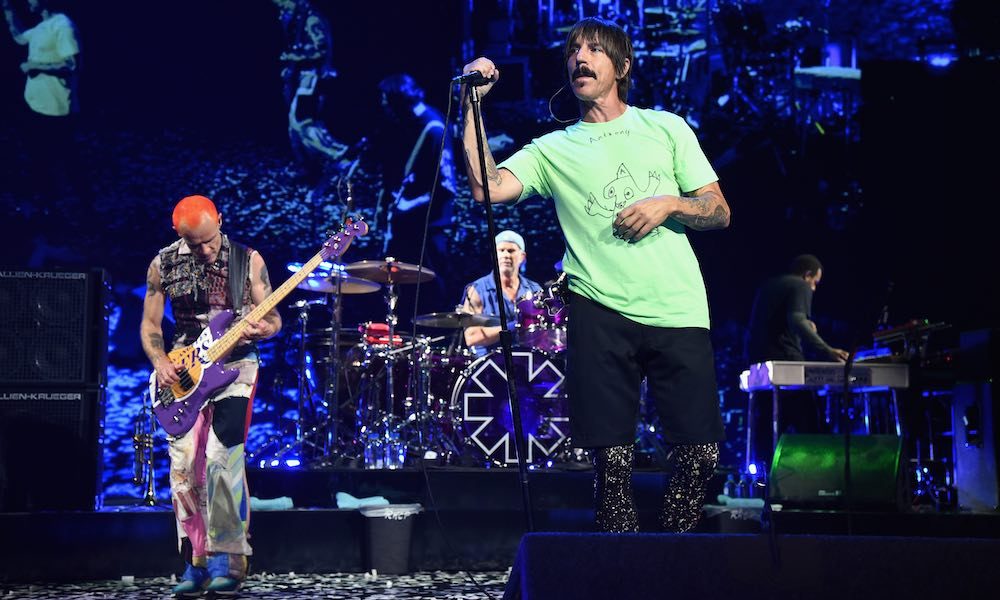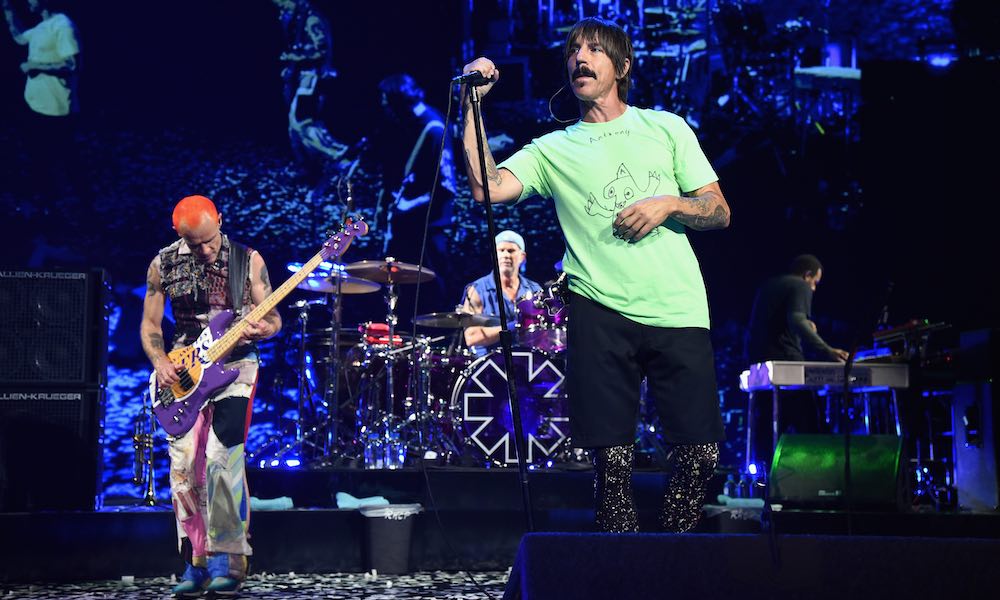 Actor Adam Scott (Parks and Recreation) and comedian Scott Aukerman (host of Comedy Bang! Bang!) are joining forces once again as superfan Adam Scott Aukerman to geek out on their favorite bands. Their newest venture, R U Talkin' RHCP RE: ME, focuses on the music of the Red Hot Chili Peppers. The duo's newest collaboration follows in-depth podcasts on R.E.M. (R U Talkin' R.E.M. RE: ME?) and U2 (U Talkin' U2 to Me?).
The first episode, which dropped on July 1, offers a track-by-track breakdown of the legendary California band's 1984 self-titled debut (produced by the late Andy Gill of Gang of Four) and their 1985 follow-up, Freaky Styley (helmed by funk legend George Clinton). Scott and Aukerman also discuss their own personal recollections of hearing the band's music for the first time. According to a recent Instagram post of Aukerman's, the podcast will offer a "comprehensive and encyclopedic compendium of all things Red Hot Chili Peppers."
In an interview with Pitchfork last fall, Aukerman discussed his passion for music. "A lot of times I will put musicians on my podcast just because I want to watch them play," he said of his long-running Comedy Bang! Bang! show. "People in bands have a really sly sense of humor and end up listening to a lot of podcasts, too," he added.
The Red Hot Chili Peppers, meanwhile, announced late last year that guitarist John Frusciante would be rejoining the band nearly a decade after his departure, replacing longtime guitarist Josh Klinghoffer.
A teenaged Frusciante first joined the rock band in 1988, following the tragic death of founding guitarist Hillel Slovak. The young guitar phenom can be heard on Mother's Milk (1989) and Blood Sugar Sex Magik (1991), before departing and returning in 1998 for Californication (1999), By the Way (2002) and Stadium Arcadium (2006). Klinghoffer took over for the band's next two albums – 2011's I'm With You and their most recent release, 2016's The Getaway.
During his time away from the Chili Peppers, Frusciante enjoyed a fruitful solo career, releasing 12 solo albums and seven EPs.
Listen to the best of Red Hot Chili Peppers on Apple Music and Spotify.