Rema And Selena Gomez's 'Calm Down' Earns Platinum Status
'Calm Down' currently occupies the No.1 spot on the Global ex-US Billboard chart.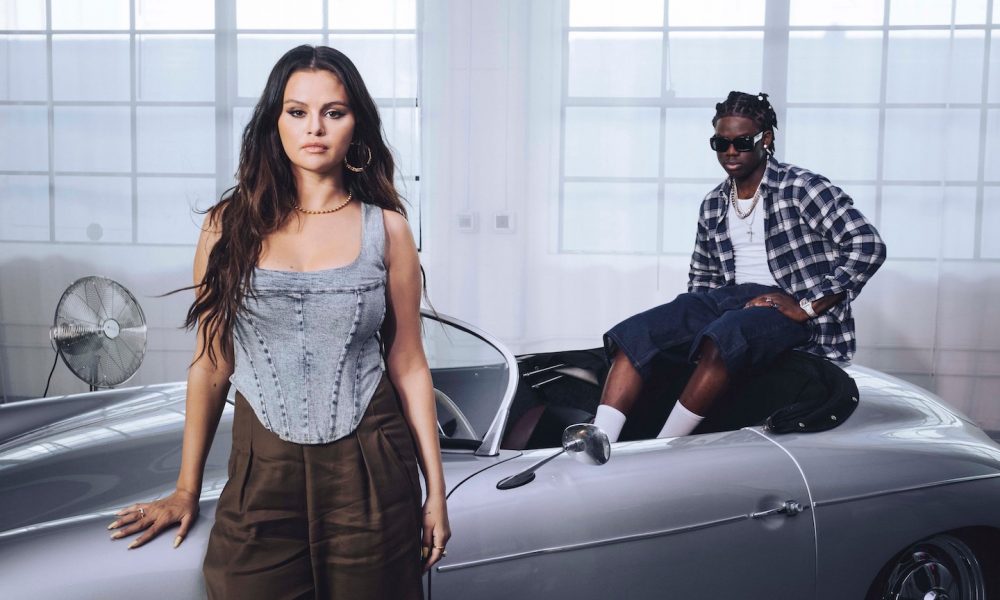 Afrorave trailblazer Rema officially achieved RIAA Certified Platinum status for his song "Calm Down" with pop icon Selena Gomez.
"Calm Down" currently occupies the No.1 spot on the Global ex-US Billboard chart, as well as sixth on Spotify's Today's Top Hits chart, 16th at Top 40 radio, and sits atop the US World Music Streaming chart at No.1 having held the spot since last October and sustaining a 49 week run on the chart. The song has amassed over one million track equivalent units sold and touts upwards of 7.7 billion total streams.
Rema, Selena Gomez - Calm Down (Official Music Video)
Back in December, Gomez announced that she would team up with former Georgia state representative Stacey Abrams for a new music documentary.
Won't Be Silent will be directed by Kristi Jacobson and will stream on Discovery+ upon release. The film will celebrate female musical artists who have had an impact on global issues.
"The powerful women we will be highlighting are not only talented but have been on the frontline of pushing culture forward and holding a mirror up to political and social injustices," Gomez said in a statement provided to Billboard upon release of the news.
Abrams added: "Throughout history, women in music have used their art as activism by bringing attention to issues impacting our nation and world. Won't Be Silent is a celebration of the artists who have contributed to bettering the world through their timeless music."
A release date for Won't Be Silent is yet to be shared, but production is reported to have begun on the project on Wednesday, December 14.
The documentary will follow Gomez's own docuseries, My Mind & Me, which arrived in November. "After years in the limelight, Selena Gomez achieves unimaginable stardom. But just as she reaches a new peak, an unexpected turn pulls her into darkness," a synopsis for it read. "This uniquely raw and intimate documentary spans her six-year journey into a new light."
Listen to the best of Selena Gomez on Apple Music and Spotify.