Review: Download Festival 2018
Now in its 16th year, the line-up is better than ever.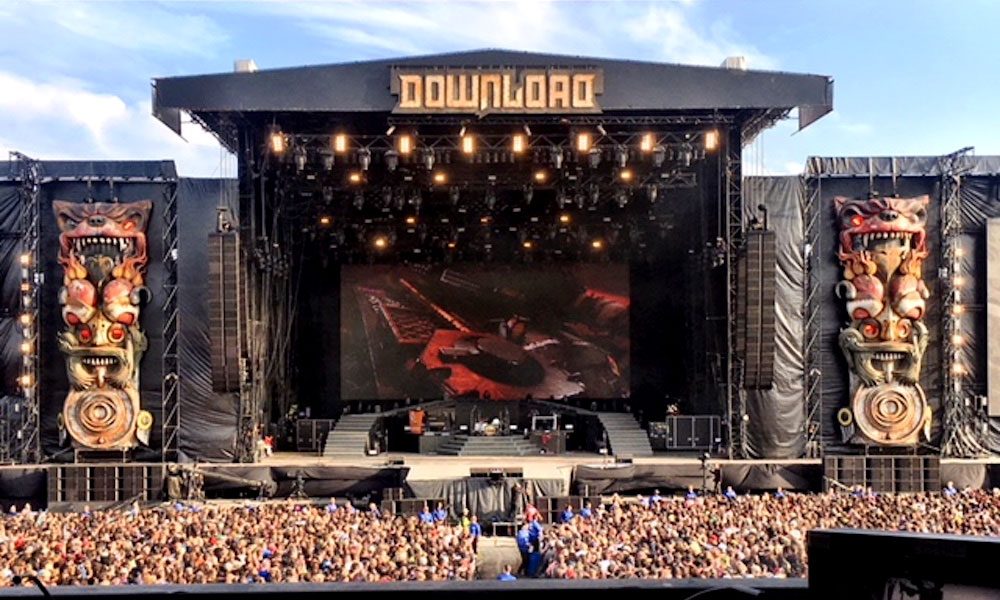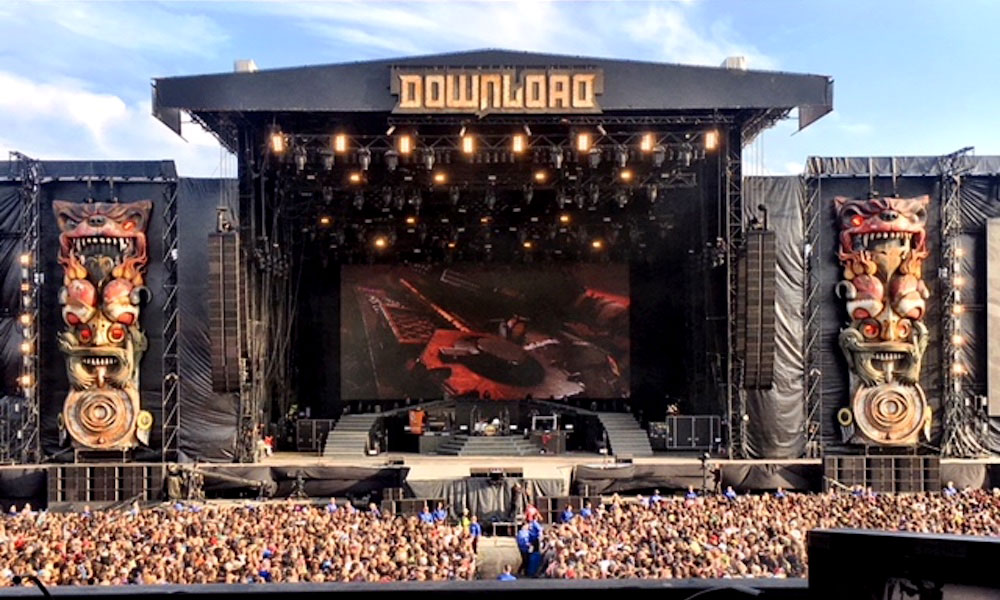 Scores of metalheads, punks and everyone in between have once again descended upon Donington Park for Download Festival, UK's premier rock and metal event.
Now in its 16th year, the line-up is better than ever. With Ozzy Osbourne, Guns N' Roses and Avenged Sevenfold headlining along with performances by Marilyn Manson, Bad Religion, Rise Against, Bullet For My Valentine and more.
With up to 60,000 people camping out at this famous three-day festival, we've braved the crowds to report on this year's most exciting performers at Download Festival.
Friday:
Marmozets
Kicking off the proceedings Friday evening on the main stage were Marmozets, a highly energetic female fronted, alt.rock band from Yorkshire. Set highlights included 'Particle' off their 2014 debut, The Weird and Wonderful Marmozets and 'Like A Battery', that's slightly reminiscent of 'Snap Out Of It' by Arctic Monkeys. At last year's Download Festival they attended as campers, what a difference a year makes.
You can hear math metal leanings on 'VibeTech' paired with the powerhouse vocals of frontwoman Becca MacIntyre, who fills a much-needed gap when bands such as Paramore take a different tack in musical style.
During the set, MacIntyre briefly breaks her composure and gets a little teary and you can see what it means to her to play at Download Festival. The group then closes their set with the superb 'Major System Error. It was a great performance overall, and proved the band is very deserving of their slot on the festival.
Saturday
Temperance Movement
The Scottish bred-Blues outfit led by the soulful vocals of Phil Campbell are probably in the wrong slot today, and would be better suited for a Sunday afternoon chillout session for those nursing Saturday's hangover. But they delivered on 'Love and Devotion' a new track off their latest album A Deeper Cut.
The Struts
Thank God for The Struts! Frontman Luke Spiller, looking resplendent in a fetching black and gold outfit, struts, on stage, moves like Jagger and looks like Freddie, as if the past 40 years happened to everyone else. It's the perfect lifter for a Saturday afternoon. Highlights of their energetic set were 'Kiss This' and 'It Could Have Been Me', where they channelled their inner Slade. After an electric set, I'd say they'd made many new fans today.
Thunder
Thunder (the most British of the rock scene) have been around nearly 30 years. They're older but the fire still burns brightly. Danny Bowes (complete with Little Mix T-shirt), looks and speaks not unlike Bradley Walsh (for our UK audience), and runs through an accomplished set hewn from many years on the road. Highlights come unsurprisingly from their early career with 'Higher Ground', 'Love Walked In' (the most beloved of their ballads) and set closer 'Dirty Love', cementing their status as a British institution.
Guns N' Roses
The anticipation throughout the day is palpable, with the build-up to Guns N' Roses' headlining set at Download Festival. A crowd that seems to stretch further than the eye can see, is showing patience in the anticipation of GNR's arrival. As soon as the band takes the stage, they come blistering out of the gates with 'It's So Easy' and going straight into 'Mr. Brownstone'. Seeing the enormous crowd of people bouncing with excitement is a sight to behold. Slash gets everyone moving with 'Chinese Democracy' before teasing an intro to 'Welcome To The Jungle', while Axl asks the Donington crowd, "Do You know where you are"? The sound for a festival headliner tonight is utterly spectacular in the sun-drenched twilight. 'Better', 'Estranged' and 'Live And Let Die' calm the pace down before the band delivers 'Slither' on the crowd.
As soon as Duff McKagan begins teasing the riff during a band jam, it's evident that 'Rocket Queen' is about to come and the crowd breaks loose. 'You Could Be Mine' is like a sledgehammer to the head, as it should be. With Axl intro to Mr Duff McKagen, we get a tip of the hat to Johnny Thunders' 'You Can't Put Your Arms Around A Memory' blending into a Misfits cover 'Attitude'.
'This I Love' is then preceded by a very punk rock and instantly infectious 'Shadow Of Your Love', off the forthcoming Appetite For Destruction reissue coming at the end of this month. The band then launches into an epic performance of 'Civil War' followed by Slash's guitar solo running into 'Speak Softly Love'.
Even after hitting the three-hour mark on their set, there were no signs of the crowd dissipating. There's nothing quite like seeing a sea of 100,000 people, swinging, swaying and bouncing along to Slash unleashing the opening to 'Sweet Child o' Mine'. It was also a night of resplendent covers, including the first appearance of their cover of Glen Campbell's 'Wichita Lineman' on this leg of European dates, followed by a soulful version of Pink Floyd's 'Wish You Were Here' with Slash and Richard Fortus looking as though they are sitting on God's perch as the clouds roll effortlessly by.
Then the rain comes; metaphorically and emotionally as Axl carries the band into 'November Rain' via 'Layla'. You can hear a teardrop in the crowd as Axl (sitting atop his Harley bike piano seat) along with the band, give quite a stunning performance.
The band also paid homepage to the much missed Soundgarden frontman Chris Cornell, with 'Black Hole Sun' and you can tell the moment is not lost on the crowd. Slash intros 'Only Woman Bleed' before going into an anthemic 'Knocking On Heaven's Door' with a swelling chorus of 100,000 voices backing him up.
Axl then sounds the foghorn for a relentless 'Nightrain' to end quite an amazing set. Or is it? Soon enough he comes out whistling 'Patience' which is telecasted across the massive screens throughout the grounds to quite spectacular effect. He then introduces a great English Folk song, 'The Seeker' by The Who before going out, guns blazing on the set closer, 'Paradise City' as sprays of confetti and exploding fireworks fill the air. Make no mistake, we have just witnessed one of the best Download Festival performances of all time.
Explore on our Guns N' Roses Artist Page for more.
Format:
UK English