'Rock Solid': Reviews Praise Hank Williams Jr.'s 'Rich White Honky Blues'
Saving Country Music calls it 'the blues album Hank's been threatening to make for years.'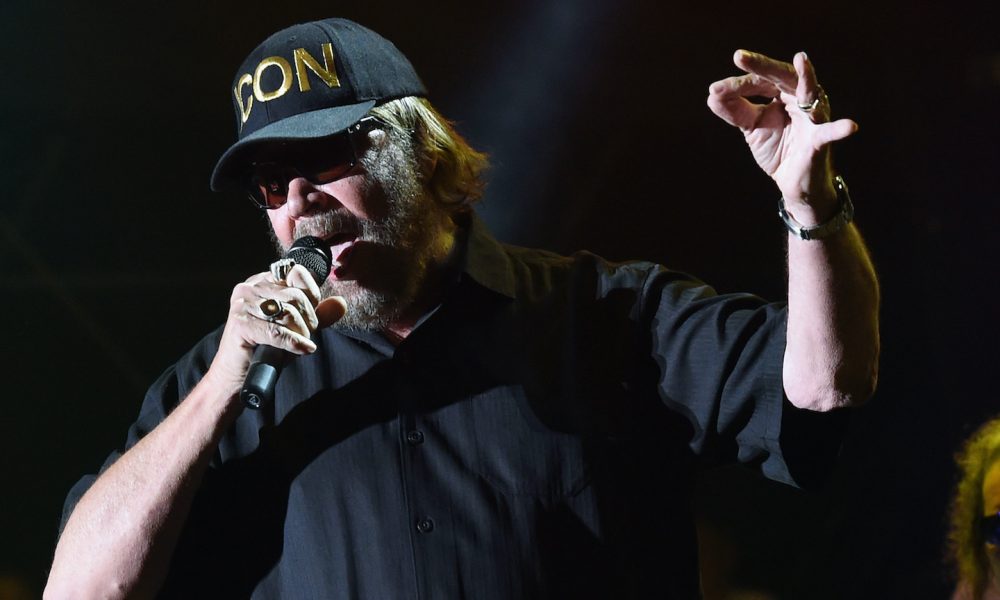 Reviewers have hailed the newly-released Rich White Honky Blues album, the first new music by Hank Williams Jr. for seven years.
Produced by Dan Auerbach at his Easy Eye Sound Studios in Nashville, the record is a firm nod towards a sound that the country star says has always been in his musical make-up. "The blues is where it all comes from," says Williams. "It's the start of everything musical in my family; everything starts with Tee-Tot and flows from there."
The reference is to street singer Rufus 'Tee Tot' Payne, to whom Hank Jr.'s father and country trailblazer would listen every day. The album's title track quotes various blues heroes and includes a reference to Hank Sr.'s "I'm So Lonesome I Could Cry," with his son saying: "That Hank Williams, he knew what he was talking about."
Hank Williams, Jr. - "Georgia Women" [Official Music Video]
"I've always flirted with this stripped back blues, all the way back to the 80s," he continues. "But I finally made an album that's just that, and I like it."
Whiskey Riff describes the album as "a rock solid tribute record to his heroes…another perfect display of the versatility the country icon still has in his tank." Saving Country Music observes that Rich White Honky Blues is "the blues album Hank's been threatening to make for years, and despite its raunchy nature (or maybe because of it), it aptly and authentically imparts the joy of blues music."
Hank Williams, Jr. - "Rich White Honky Blues" [Official Audio]
The Tennessean adds: "A record where a 72-year-old white man (a 'rich white honky' no less) explores the Black-influenced intersection of country music and the Delta Blues could be polarizing. Instead, this one strikes a chord at the core of country music's unique tradition."
The artist, now 73, has had a challenging year, enduring the sudden death of his wife of 31 years, Mary Jane Thomas, after a medical procedure. But he has continued to tour, and has US dates booked through August.
Buy or stream Rich White Honky Blues.