Troye Sivan, Erykah Badu & More To Join Rihanna's Savage X Fenty Fashion Show
The entire show will be available to stream starting on September 24 exclusively on Amazon's Prime Video.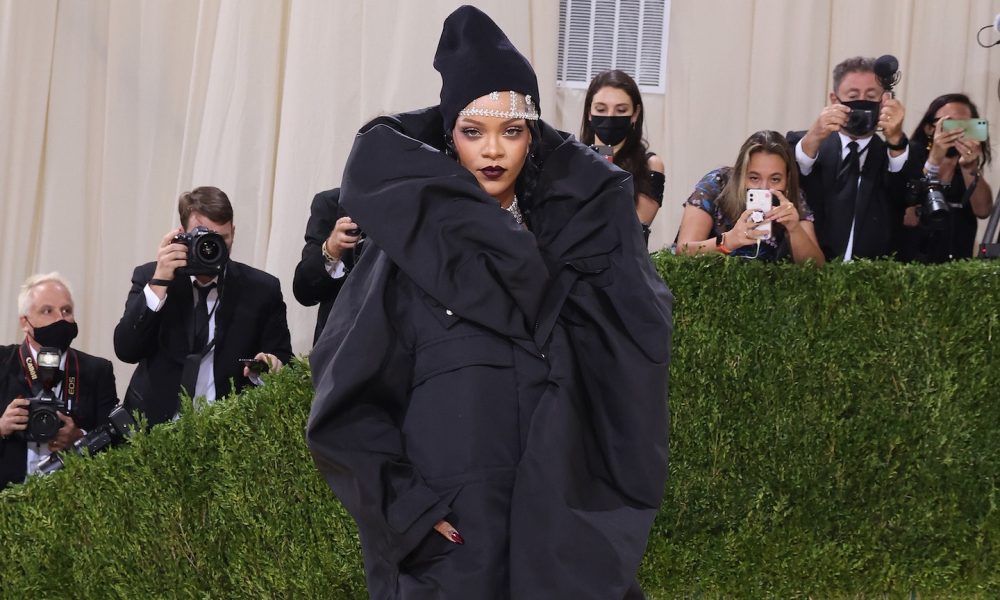 Rihanna has revealed a trailer for her upcoming Savage X Fenty Fashion Show. Additionally, she's announced that Erykah Badu, Troye Sivan, Jazmine Sullivan, and Sabrina Carpenter.
According to an official press release, Rihanna's Savage X Fenty 2021 lingerie collection fashion show is meant to exude "baddie energy" by incorporating "strong lines that trace contours of the body and unconventional silhouettes that push the boundaries of individuality to bring out the baddie in everybody."
Savage X Fenty Show - Official Trailer | Prime Video
Other artists set to appear at the show include Normani, Daddy Yankee, and Nas. The entire show will be available to stream starting on September 24 exclusively on Amazon's Prime Video.
In August, it was announced that Rihanna had officially joined the billionaires club, due in large part due to her Fenty success.
The famed publication estimated that the pop star and business mogul is now worth $1.7 billion, making her the wealthiest female musician in the world and the second-wealthiest female entertainer in the world after Oprah Winfrey. An estimated $1.4 billion of that fortune comes exclusively from Fenty Beauty, of which Rihanna owns a 50 percent share. Much of the rest of her net worth — around $270 million — comes from sales stemming from her music and acting career along with her stake in Savage x Fenty.
Forbes attributes Fenty Beauty's success not only to its celebrity founder but also its uniquely diverse product line, with a foundation available in 50 different skin tones for women of color. A 50-50 joint venture with French luxury conglomerate LVMH, which also owns makeup retailer Sephora, Fenty Beauty was reportedly racking in $550 million during its first calendar year in 2018, beating out other celebrity lines like Kylie Jenner's Kylie Cosmetics and Kim Kardashian West's KKW Beauty. Cosmetics sales have bounced back from their pandemic lows and are only expected to increase in the coming year.
Listen to the best of Rihanna on Apple Music and Spotify.