Robert Johnson Goes Back To San Antonio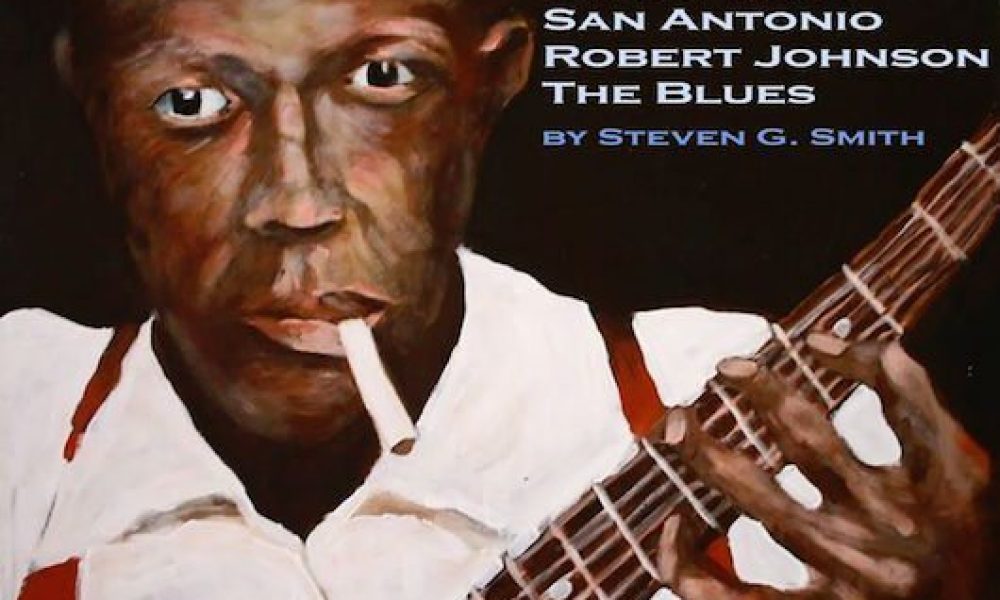 A new exhibition of oil paintings inspired by the work of blues pioneer Robert Johnson has just gone on display in San Antonio, Texas — the city where he recorded some of his most famous work.
Cross Road-San Antonio-Robert Johnson-The Blues features a collection by artist Steven G. Smith specifically informed by the celebrated recordings that Johnson made at the Gunter Hotel in San Antonio in 1936.
Partly because Johnson recorded so little material during his short life, this work has gone on to assume iconic status and to influence future generations of musicians and others. Additionally, the lack of visual records of a musician of whom there are only two official photographic images has provided further motivation for Smith.
"I hope to convey a sense of place to the viewer," says the aritst of his new  exhibition, "and enable them to experience that place through the paintings."
It was in room 414 of the Gunter Hotel that Johnson made his first-ever recordings, over a three-day stretch that became one of only two separate sessions before he died at the age of 27. Some 16 selections were recorded, along with alternate takes of most, including the momentous originals of 'Cross Road Blues' (later to be much associated with Cream) and other widely-covered numbers such as 'Come On In My Kitchen,' 'I Believe I'll Dust My Broom' and 'Terraplane Blues.'
Cross Road-San Antonio-Robert Johnson-The Blues opened on Saturday (14) at the 3rd Space Art Gallery in San Antonio and runs until 31 May. More information is available here.
Format:
UK English