Roger Miller To Release Classic Albums Digitally For The First Time
The first batch of records includes 1970's 'A Trip In Country,' 1979's 'Making A Name For Myself,' and 1985's eponymous 'Roger Miller.'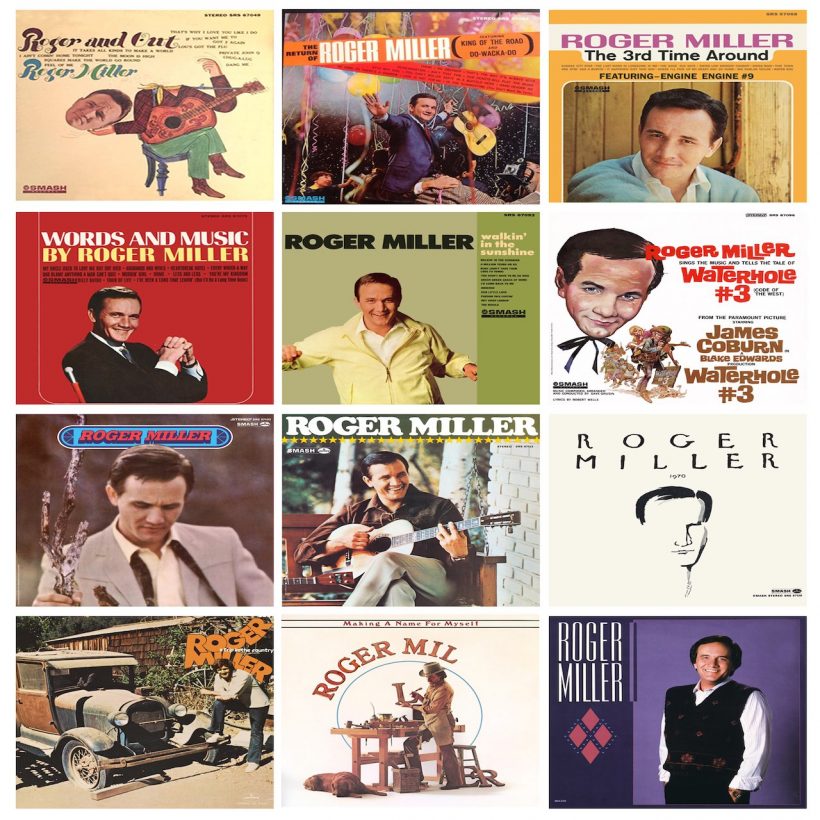 To honor Roger Miller's life, legacy, and timeless music, Capitol Nashville/UMe will be making several of his classic albums originally released on Smash Records, Mercury Records, and MCA Records available digitally for streaming and download for the first time ever.
Beginning today, three albums will be released once a month throughout August, starting with 1970's A Trip In Country, Miller's recordings of hit country songs he wrote for George Jones, Ernest Tubb, Ray Price, and others; 1979's Making A Name For Myself, featuring his single "The Hat" which he memorably performed on The Muppet Show; and 1985's eponymous Roger Miller, featuring his recording of "River In The Rain" which he wrote for the seven Tony Award-winning play, "Big River," and his last-ever single, "Some Hearts Get All The Breaks."
"I'm excited that these classic albums of Rogers are being made available digitally for all to enjoy," said Miller's widow, Mary Miller. "As I revisit his wonderful catalog of songs, I'm reminded how much I like hearing his lighthearted ones like 'Hey Would You Hold It Down?' as well as how poignant his ballads are. I hope these songs bring you a laugh, a tear, but most of all, a smile."
In all, 12 albums will be made available throughout the summer months, including three of Miller's biggest records: 1964's Roger And Out (later to become known as Dang Me) and 1965's The Return Of Roger Miller and The 3rd Time Around.
The year 2022 marks 65 years since Roger Miller first burst onto the Nashville songwriter's scene in 1957 with his big break when then-rising country star George Jones recorded and released "Tall, Tall Trees," which they co-wrote together on a road trip to Texas. Nearly 40 years later, and three years after Miller tragically passed away following a short battle with lung cancer, Alan Jackson had a No. 1 country hit with the song in 1995, the year Miller was posthumously inducted into the Country Music Hall of Fame.