Final Rolling Stones 'Extra Licks' Episode Highlights 'Voodoo Lounge' Tour
The footage was filmed at Giants Stadium in New Jersey, and features songs not in the core set list on the remainder of the tour.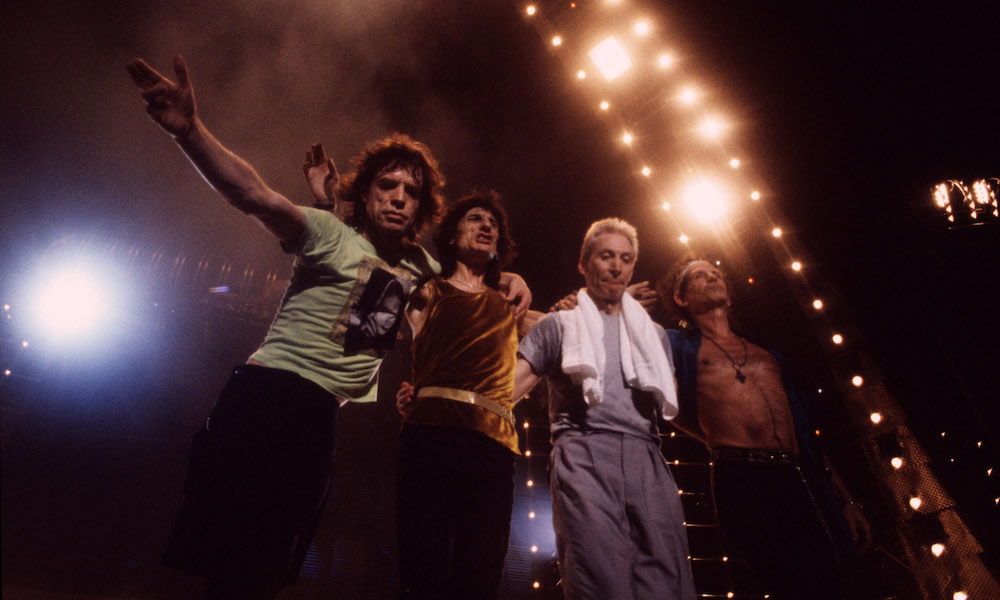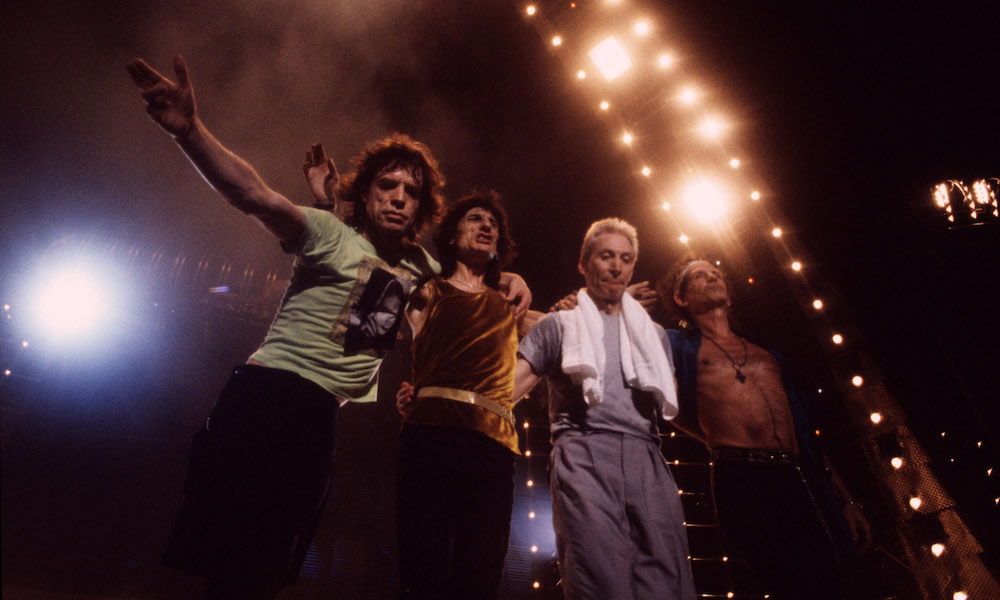 The closing episode in the Rolling Stones' six-part Extra Licks series of live bonus footage, presented as part of YouTube's #StayHome campaign, goes live on Sunday (7 June) at at 12pm PT/3pm ET/8pm BST. It will be available on their official YouTube channel, where you can set your reminder to watch.
The final instalment in the weekly series turns the spotlight on the Stones' Voodoo Lounge Tour. The footage was filmed at Giants Stadium in New Jersey in August 1994, and features songs that were not part of the core set list on the remainder of the epic tour. Watch the trailer here:
The Stones were only a few shows into the itinerary when they arrived in New York, having started the excursion (named after their new album of the time) at the Robert F. Kennedy Memorial Stadium in Washington on 4 August. The tour went on to play a remarkable 129 shows in four separate legs, finally concluding on 30 August 1995. Its total box office gross in the US alone was $320 million.
Last of six global spectacles
The Extra Licks series has featured bonus material from six concert films captured around the world throughout the band's epic career. It's presented n partnership with the Rolling Stones and Eagle Rock Entertainment, and is streaming exclusively on YouTube. Hosted as a YouTube Premiere, Sunday's presentation will be another unique, communal experience between the Rolling Stones and their fans all over the world.
Since the broadcast of performances from the Stones' Bridges To Babylon Tour last Sunday (31), it's been a big birthday week for the band. Ronnie Wood turned 73 on Monday and Charlie Watts was 79 on Tuesday. Last week's YouTube Premiere produced the usual barrage of admiring comments from fans, including praise for such songs as 'Under My Thumb,' 'Little Queenie' and 'Rock and a Hard Place.'
Listen to the best of the Rolling Stones on Apple Music and Spotify.
Format:
UK English