Ronnie James Dio Memorabilia To Be Auctioned In New York
The auction features 666 items in total including a Charvel guitar, a painting and numerous items of clothing.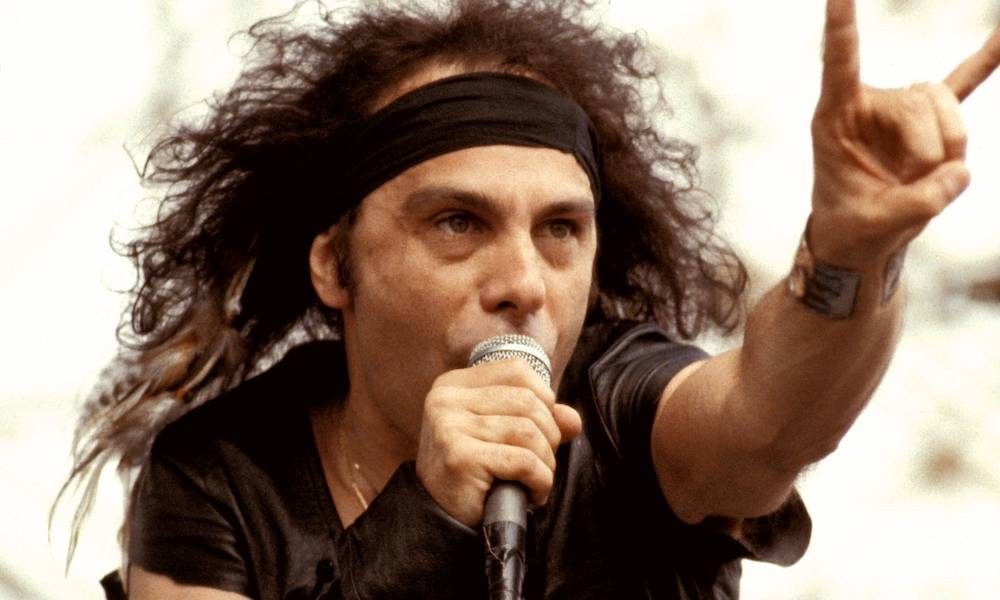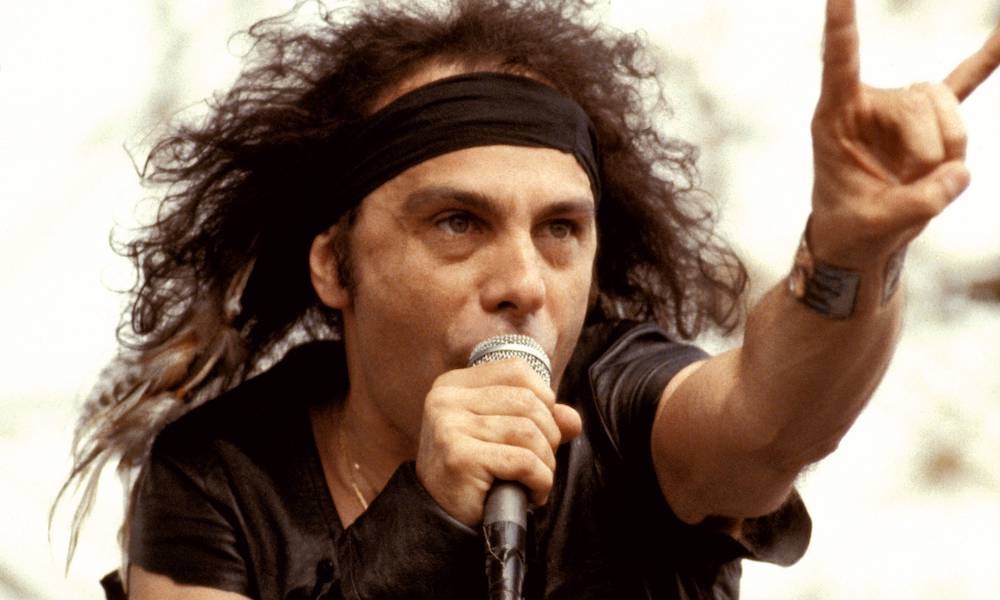 A wide selection of memorabilia belonging to late heavy-metal icon Ronnie James Dio are set to be auctioned at New York's Hard Rock Cafe this fall. Items include his fantastical stage attire, a sticker-covered wardrobe road case, a painting by Barry Jackson that was used as the cover of Dio's The Last in Line album and a white Charvel guitar. The sale, administered by Julien's Auctions, will take place in person and online on 14 and 15 September and, fittingly, is set to include 666 items from Dio's estate in total.
Items in the auction, dubbed "Property From the Estate of Ronnie James Dio," come from nearly all points of the singer's career – when he fronted Ritchie Blackmore's post–Deep Purple group Rainbow, when he replaced Ozzy Osbourne in Black Sabbath and when he embarked on a solo career fronting the titular band Dio.
Highlights include jeans Dio wore with Rainbow that feature moon-and-stars patchwork (expected to go for between $2,000 and $4,000), gold sales plaques for some of his Rainbow albums ($600 – $800), a personalized hooded robe he wore backstage on Black Sabbath's Mob Rules tour ($2,000 – $4,000) and Dio-era stage props such as an animatronic sphinx from his Last in Line tour ($2,000 – $4,000) and dragon's head from the Sacred Heart tour ($3,000 – $5,000).
It also includes many of Dio's instruments and gear, including the aforementioned guitar, which features a wizard painting on it ($3,000 – $5,000), and numerous items of clothing. A combo of a violet suede vest and red-leather shin guards that he wore onstage in 1985 is estimated to garner between $2,000 and $4,000. Julien's expects the album cover painting to go for between $20,000 and $30,000.
Less-expensive Dio collectibles that might appeal to the singer's fans include his 1993 passport – with his birth name Ronald James Padavona – medieval weaponry, religious artwork, Dio's personal Asteroids arcade cabinet and furniture. Dio's surprisingly stocked collection of sports memorabilia – including dozens of Dio-worn jerseys, New York Yankees ephemera and a Mickey Mantle-autographed baseball – will also go to the highest bidder.
"I am glad that Ronnie's extensive collection of items will go to his fans, museums and collectors around the world to be displayed for all to see and enjoy," Dio's widow Wendy said in a statement. "These items are very special to me but I recognize the historical importance of anything to do with Ronnie and he would want his fans to be able to own, enjoy and see these items for many years to come."
"Dio stands atop the colossal rock legends of our time as the definitive heavy metal hero whose voice, style and persona influenced heavy metal and today's music icons like no other," Darren Julien, President/Chief Executive Officer of Julien's Auctions said in a statement. "Julien's Auctions salutes Dio's enduring legacy in this larger than life collection of his artifacts that will surely be the ultimate metal auction of the season."
Format:
UK English