Ronnie Spector, Co-Founder Of The Ronettes, Dies At 78
'Our beloved earth angel, Ronnie, peacefully left this world today after a brief battle with cancer,' read a statement from her family.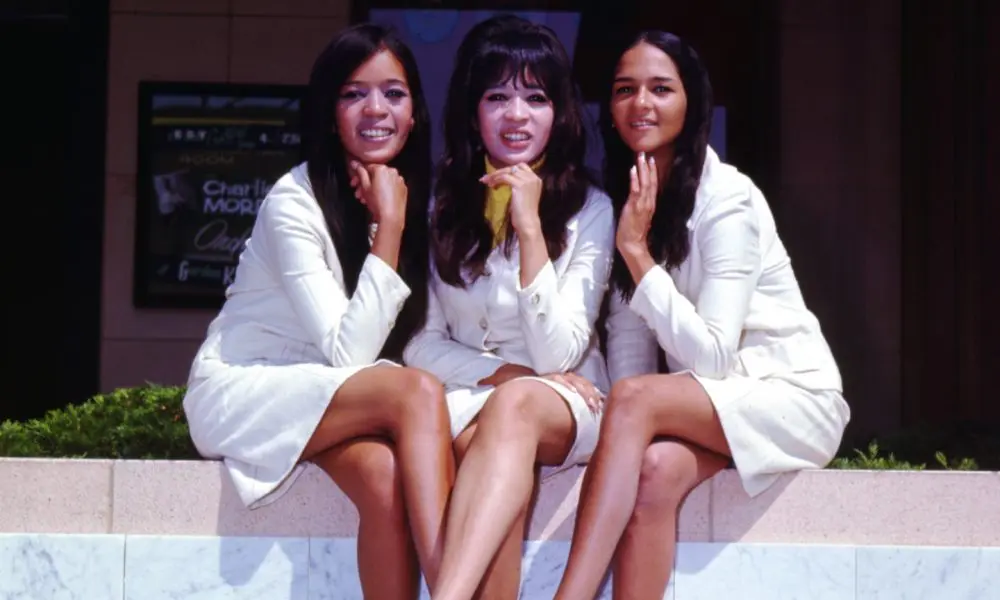 Ronnie Spector, soul icon and co-founder of the legendary Ronettes, has died at the age of 78. The news was confirmed via a statement released by her family.
"Our beloved earth angel, Ronnie, peacefully left this world today after a brief battle with cancer. She was with family and in the arms of her husband, Jonathan. Ronnie lived her life with a twinkle in her eye, a spunky attitude, a wicked sense of humor and a smile on her face. She was filled with love and gratitude. Her joyful sound, playful nature and magical presence will live on in all who knew, heard or saw her. In lieu of flowers, Ronnie requested that donations be made to your local women's shelter or to the American Indian College Fund. A celebration of Ronnie's life and music will be announced in the future. The family respectfully asks for privacy at this time."
The Ronettes, fronted by Veronica "Ronnie" Spector, found their feet with their sixth single, "Be My Baby." The track was a huge hit in 1963, following it with a series of classics of their type, including "Baby I Love You," "(The Best Part Of) Breaking Up," "Walking In The Rain" and the original version of "I Can Hear Music," later a hit for The Beach Boys, whose Brian Wilson wrote "Don't Worry Baby" as a response to "Be My Baby."
In an obituary, The AP notes some powerful quotes from Spector regarding The Ronettes. "We weren't afraid to be hot. That was our gimmick," Spector said in her memoir. "When we saw The Shirelles walk on stage with their wide party dresses, we went in the opposite direction and squeezed our bodies into the tightest skirts we could find. Then we'd get out on stage and hike them up to show our legs even more."
She added, "The louder they applauded, the more mascara we put on the next time. We didn't have a hit record to grab their attention, so we had to make an impression with our style. None of it was planned out; we just took the look we were born with and extended it."
But Spector wasn't beloved just by audiences. In an Uncut interview with Max Bell from 2006, she recalls, "The Beatles and Stones were blown away when they saw us. They loved my long hair, the sexy slits up my skirt, the dances we took from the streets of Spanish Harlem — the cha cha cha and the mambo. Lennon's eyes were like 50-cent pieces."
Spector also had close relationships with other musicians, like Steven Van Zandt from The E Street Band. In an interview with The Chicago Sun-Times from 2013, Little Steven recalled his infatuation: "Like most red blooded American men I was in love with Ronnie. She knew Jimmy (Iovine), who of course went on to run the world. That led to doing the single (of Billy Joel's) 'Say Goodbye to Hollywood' with the E Street Band, which is the second record I produced after the Jukes first album." The author adds, "The Joel anthem was Spector's kiss-off to her ex-husband."
In an interview conducted that same year with Sean O'Hagan of The Observer, she adds to this sentiment, saying, "No one has their own identity like the Ronettes did back in the day. We had the skirts with the slits up the side, sort of tough, sort of Spanish Harlem cool, but sweet too. We didn't have no dancers, we didn't have no goddamn wigs."
When asked by O'Hagan about her choices throughout her career, she was firm: "I don't do regrets, and I ain't bitter. As I get older, I think maybe everything in life was meant to be. The way I look at it, I'm still here. I'm still singing. People still love my voice. And I made some great pop records, songs that people hold in their hearts through their whole lives. Ain't nobody can take that away from me."
Through perseverance and a brilliant knack for singles, the produced numerous hits and the Ronettes became a sensation across the world. Though the glamour is what initially attracted audiences, The Ronettes and Ronnie Spector proved they had the songs to help dominate the R&B and soul genres for decades.