Roots Showing Strongly At Maverick 2016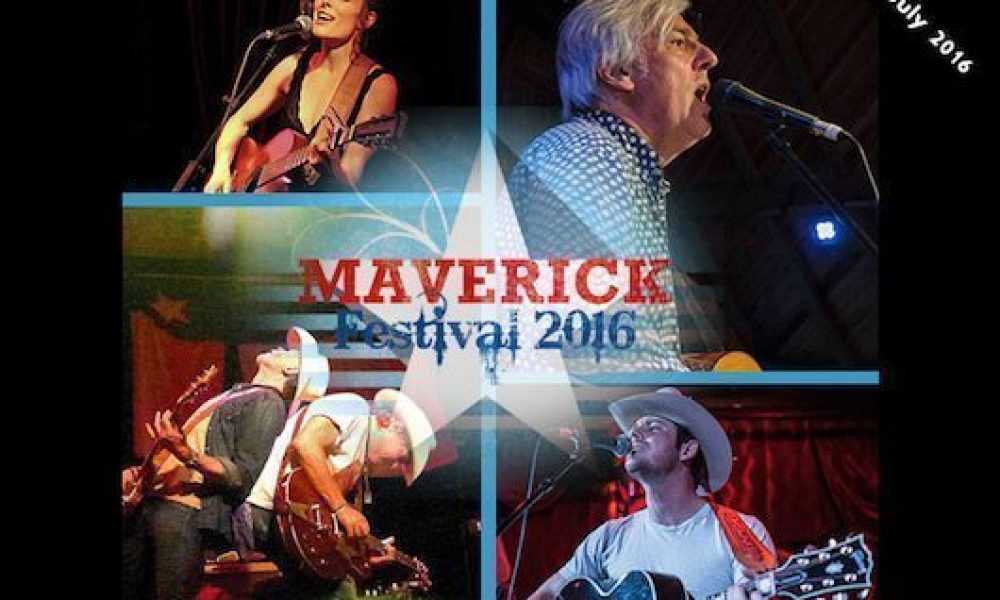 Roots music of all persuasions shone brightly at the Maverick Festival 2016 in Easton Farm Park in Woodbridge, Sussex, England this weekend. So did the sun, in between short, sharp rain showers, as fans of Americana, country and folk (as well as real ale, good food and stunning countryside) immersed themselves in a bountiful line-up of talent.
Festivities began on Friday evening, with events including a multi-artist tribute to country trailblazer Jimmie Rodgers, and continued until lunchtime today (Sunday). Saturday's main day offered more than 40 acts playing on five stages in a charming and chilled bucolic setting.
As uDiscover's correspondent ambled between the stages to take in as many names as possible, Okie songbird Carter Sampson was a revelation, with her incisive lyrics and engaging interaction with the audience on the Barn Stage. Highlights included the outlandish tale of 'Rattlesnake Kate' and 'Queen Of Oklahoma' ("never thought I'd play this in a place that has an actual queen"). Canadian performer Christina Martin's trenchant compositions were richly augmented by the gorgeous guitar stylings of her husband Dale Murray.
Features of the Sweet Home Alabama Stage included Liverpool singer-songwriter Robert Vincent, who continued his emergence with a solid roots-rock set, and told us afterwards that his new album is due in September. Enduring troubadour Peter Bruntnell and his band played selections from his 21-year recording career including some from his recently-released tenth album Nos Da Comrade, such as the typically acute 'Mr. Sunshine.'
Over at the Moonshine Bar, as evening approached, the always-impressive duo the Black Feathers recreated the pristine harmonies of their Soaked To The Bone debut, peppered with their trademark black humour (for example when Sian Chandler introduced Ray Hughes as "my current husband").
On the impressively-dressed Peacock Stage, the soul-soaked compositions of New Orleans tunesmith Andrew Duhon were also seasoned with wry comedic delivery. Later, the same stage presented a feelgood set from Jon Langford, the former member of punk notables the Mekons who is now an acclaimed visual artist.
Earlier this year, uDiscover reported from the Country Music Hall of Fame and Museum's Dylan, Cash, and the Nashville Cats: A New Music City exhibition, for which Langford created the poster image. His date was one of several to feature accompaniment by Britain's venerable hero of the pedal steel, B.J. Cole, and his estimable band the Golden Nuggets.
They also made a cameo on the Peacock Stage with the engaging Australian performer Emma Swift, who at one stage continued singing admirably when the entire room was briefly cast into blackness by a power cut. Now resident in Nashville, she was joined on guitar at another point by fellow adopted Music City local, Robyn Hitchcock.  He then completed the Peacock Stage proceedings with a performance plotting his 40-year career path from the psychedelic rock of the Soft Boys to roots music statesmanship.
The final two hours on the Barn Stage took in a splendid showing by rising "SoCal country" artist Sam Outlaw, with songs from his excellent 2015 debut Angeleno, before Norfolk barnstormers the Vagaband brought the night to a suitable rousing conclusion.
Paul Sexton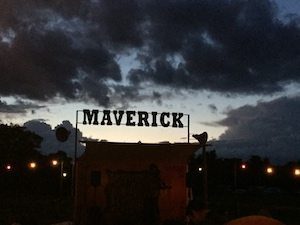 Format:
UK English