Rush "Unlikely" To Tour Again Says Guitarist Alex Lifeson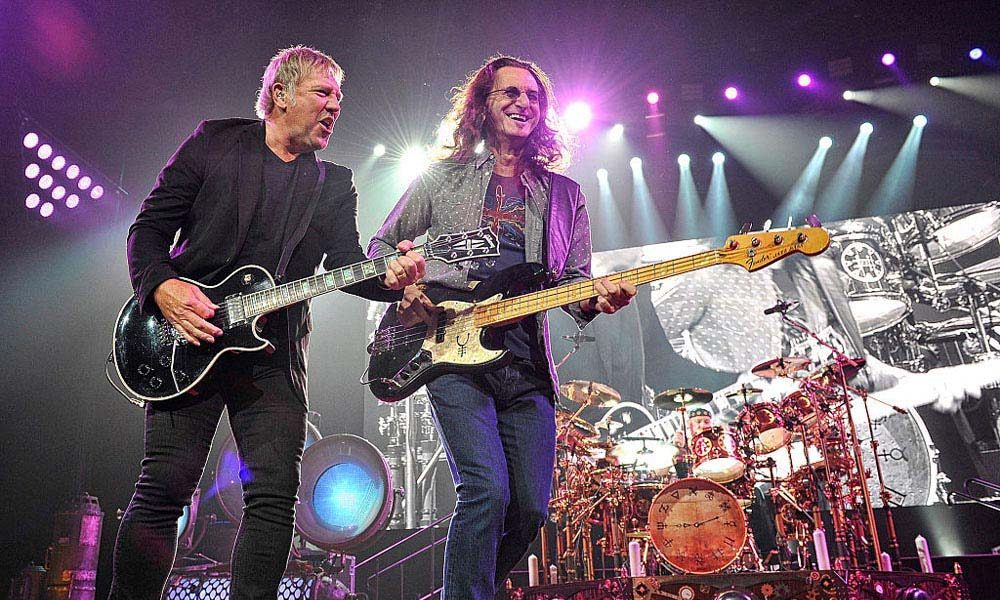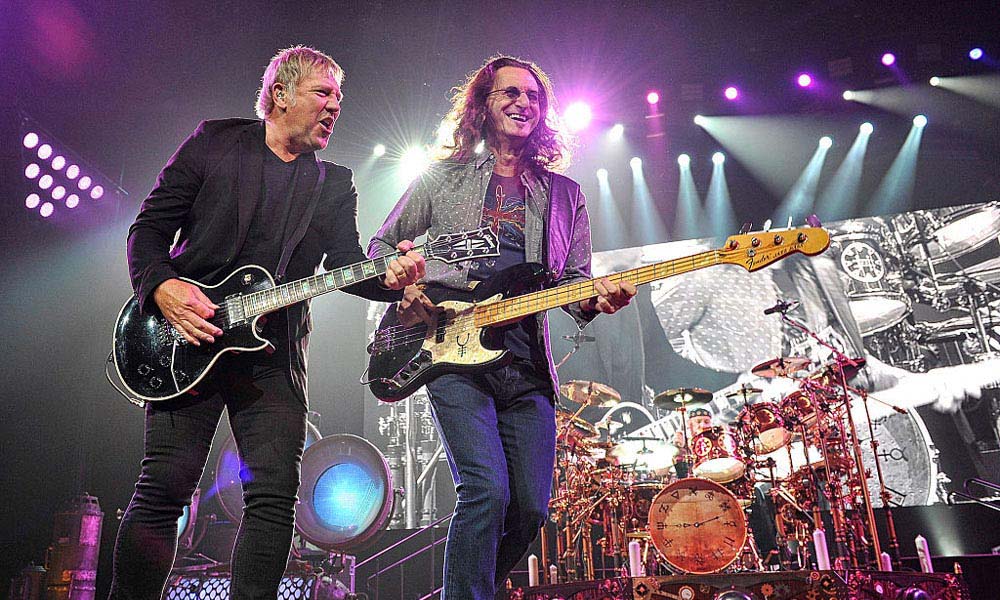 During the recent Rock And Roll Hall Of Fame induction ceremonies in New York, Rush guitarist Alex Lifeson suggested the band's touring days were now behind them.
"I would say that it's unlikely that we'll tour again as Rush," Lifeson declared in an interview with Sirius XM Satellite Radio.
"Really, we toured for 41 years. I have to say that first year off, I felt like I was grieving for my career and the band. But truly, 41 years of touring the way we toured, I shouldn't feel badly about that."
Rush's last major tour was 2015's R40 Tour, celebrating the 40th anniversary of drummer Neil Peart's tenure in the band. The tour proved a huge success and smaller tours and limited performances apparently remained a possibility. Yet after Peart announced his retirement from touring in December 2015, the idea the Canadian prog-rock giants may tread the boards together again has looked increasingly slim.
Despite Rush's recent inactivity, Alex Lifeson and bassist/vocalist Geddy Lee were both actively involved in the recent Rock And Roll Hall Of Fame ceremonies. On 7 April, at the Barclay's Centre in Brooklyn, New York, Lee joined Yes for a performance of 'Roundabout' featuring former Yes vocalist Jon Anderson. Lifeson also teamed up with Lee alongside Pearl Jam for a version of the Neil Young classic 'Rockin' In The Free World' along with members of Yes and Journey.
Neither Lifeson nor Lee have, however, ruled out working together again. Lifeson suggested to Sirius XM that the pair "will probably do something together" in the future, though concrete details are yet to emerge. As to Neil Peart's current activities, it seems his band mates can only speculate at present.
"I'm not sure what Neil's doing these days," Lifeson admitted. "He's on the (US) west coast. He's always got something going on."
Click here to explore our Rush artist page.
Format:
UK English