Rush Shares 1981 'Vital Signs' Live Performance From 'Moving Pictures (40th Anniversary)' Album Series
Out April 15, the super deluxe edition of 'Moving Pictures – 40th Anniversary' will feature Rush's complete, unreleased concert from Maple Leaf Gardens in Toronto, Ontario on March 25, 1981.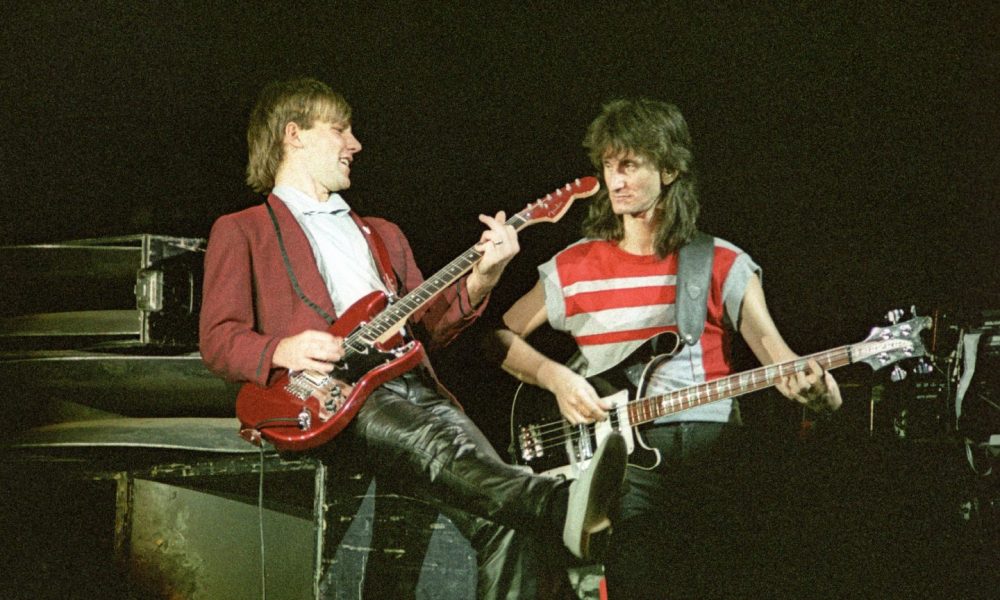 Ahead of the stacked Moving Pictures – 40th Anniversary album collection release, Rush has shared the live performance audio for "Vital Signs (Live in YYZ 1981)" recorded at Toronto, Ontario's Maple Leaf Gardens on March 25, 1981. The complete unreleased concert will be featured on the Super Deluxe Edition of Moving Pictures, out April 15 via UMe/Mercury and Anthem Records.
Rush - Vital Signs (Live In YYZ 1981 / Audio)
The Super Deluxe Edition is one of six variations in which Moving Pictures – 40th Anniversary will be made available, in addition to the three-CD Deluxe Edition, five-LP Deluxe Edition, one-LP Edition, the Digital Deluxe Edition, and the Dolby Atmos Digital Edition.
As the top tier of releases, the edition containing the 1981 Maple Leaf Gardens concert will also include the band's seminal eighth studio album on three CDs, a Blu-ray audio disc, and five high-quality 180 gram black vinyl LPs all encompassing the 2015 remastered edition of the record from Abbey Road Mastering Studios.
The previously unreleased and newly restored live material featured on the record was mixed from the original analog live multi-tracks by Terry Brown, Rush's original producer.
The Blu-ray disc will hold four bonus videos, one of which is a remastered vintage promo video for "Vital Signs." It appears alongside videos for "Tom Sawyer" and "Limelight" as well as a new clip for "YYZ."
"Vital Signs" served as the closing track to Moving Pictures. The album, released on February 12, 1981, encapsulated the prog rock band's infatuation with the urgency and fresh presence of pop and new wave as contextualized through their own genre.
"It's a very optimistic album," Alex Lifeson told MusicRadar in 2011. "There's a brightness about it, which I think is why people respond to it so much. Playing it live every night is interesting – The Camera Eye, which we hadn't performed in a long time because it's pretty difficult, has now become one of our favorite songs. The bottom line is, we're very proud of Moving Pictures. Thirty years later, it still feels magical."
Pre-order the 40th anniversary expanded editions of Moving Pictures.