Ruts DC Honour 'The Crack's Legacy At Sold-Out UK, Irish Shows
Throughout their much-acclaimed UK and Irish tour, Ruts DC have been playing 'The Crack' in its entirety.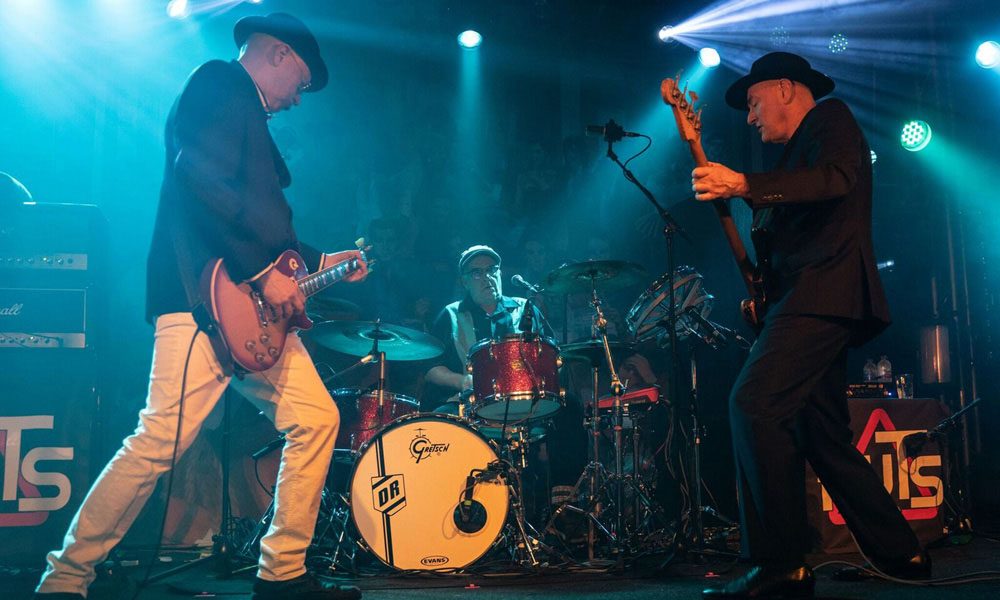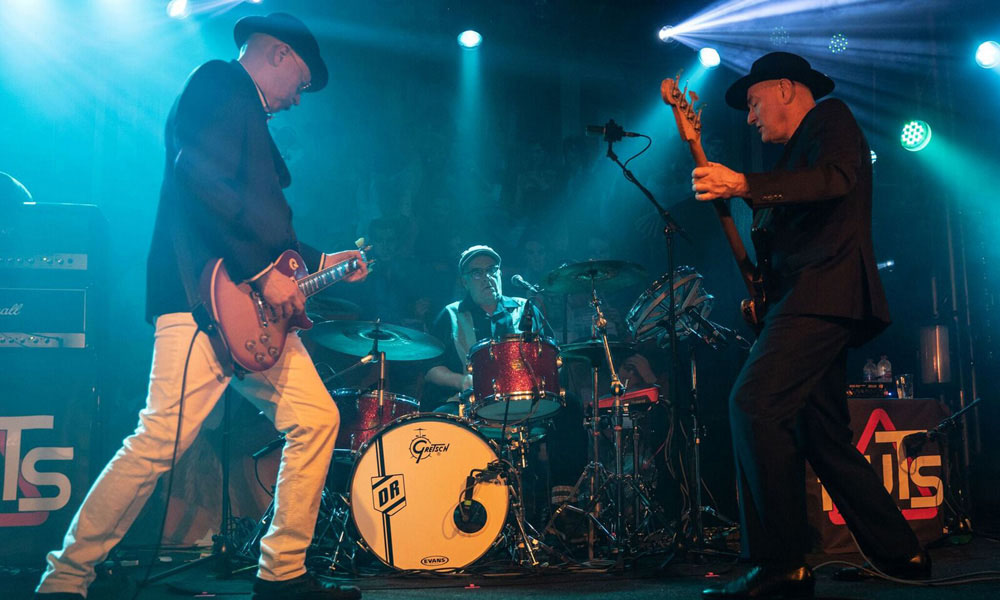 Bristling with power, passion and political awareness, The Ruts were among the late '70's most promising outfits and their lone official album, The Crack, will forever be hailed as one of punk's most seminal titles.
Tragically, the iconic London's band's story was brutally curtailed after their estimable original vocalist, Malcolm Owen, died of a heroin overdose in July 1980. However, The Crack's reputation has steadily grown in stature and it's frequently cited as a touchstone by influential musicians including Fugazi's Ian MacKaye and Henry Rollins, with the latter describing the album as "a true treasure that does not age but only impresses the more you play it."
Now about to celebrate its 40th birthday, the album has recently been remastered at Abbey Road Studios and was reissued on 180-g vinyl through Virgin/EMI/UMC on 8 February. To coincide, the current iteration of Ruts DC – featuring dextrous original Ruts rhythm section Dave Ruffy and John 'Segs' Jennings alongside guitarist Leigh Heggarty – set off on a major UK and Irish tour to celebrate this important milestone.
As recently reported, The Crack's 40th anniversary tour kicked off in Exeter on 11 February and recently touched down in London for a rapturously-received gig at Shepherd's Bush Empire on 28 February. Following the tour's British leg, however, Ruts DC landed on Irish soil and uDiscover Music witnessed the trek's penultimate show – another sell-out – at Dublin's Button Factory on Saturday, 2 March.
Throughout this much-acclaimed tour, Ruts DC have been playing The Crack in its entirety, so in Dublin (as on all the dates), the band performed the album in chronological order, blazing into their set with their signature hit 'Babylon's Burning' and concluding with the manic 'Human Punk'. In between, they unleashed a stream of hi-octane anthems ('Something That I Said', 'Backbiter') and demonstrated their versatility on compellingly diverse tracks ranging from the intense, psych-prog odyssey 'It Was Cold' to the militant, dub-flavoured 'Jah War' and the proto-hardcore blitz of 'Criminal Mind'.
In addition to revisiting The Crack, the trailblazing trio also treated us to a generous tour around their wider catalogue, with heartfelt fan favourite 'Love In Vain' again reflecting Segs and Ruffy's love of roots and culture reggae and Heggarty proving himself an accomplished successor to the band's other fallen comrade, Paul Fox, during incendiary versions of non-album singles 'West One (Shine On Me)' and 'Staring At The Rude Boys'.
In addition to blistering Ruts DC performances, The Crack tour has also provided discerning punk fans with a sizeable bonus in the shape of support act, The Professionals. With a line-up featuring charismatic new vocalist Tom Spencer and legendary Sex Pistols drummer Paul Cook, their current, ante-raising set involves a series of scorching punk-pop salvoes ranging from 'Kick Down The Doors' to 'Just Another Dream' and Pistols' classic 'Silly Thing' and shows why they're a formidable headlining act in their own right.
Explore Our Ruts Artist Page.
Format:
UK English