Ryman Auditorium To Add Permanent Outdoor Stage By End Of Year
PNC Plaza will be on the Fourth Avenue North side of the Ryman building.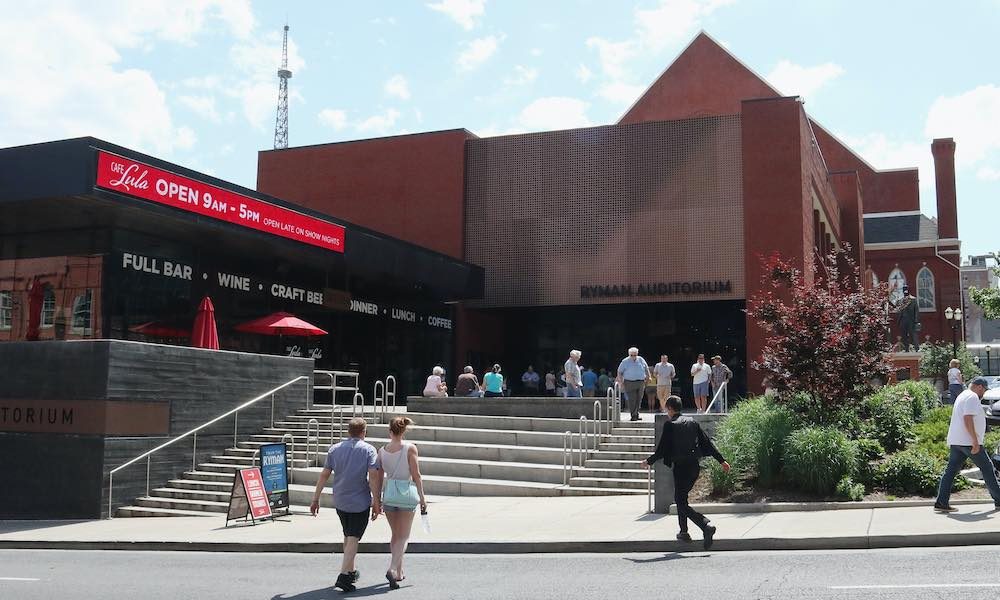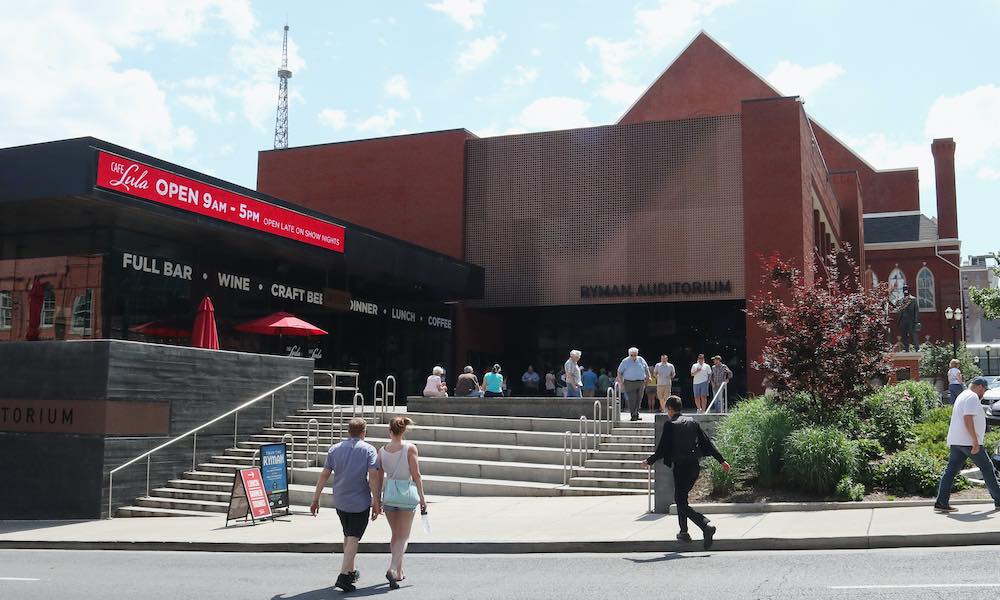 Nashville's famous "Mother church of country music," the Ryman Auditorium, is to add a permanent outdoor stage, PNC Plaza. The new setting is due to be completed by the end of the year.
PNC Plaza will be on the Fourth Avenue North side of the Ryman building, which is in downtown Nashville, around the corner from the city's famous Broadway district. The stage will be outside Cafe Lula, and will not touch the Ryman itself. The building opened as the Union Gospel Tabernacle in 1892.
PNC pact
The new area had been made possible by a new, multi-year sponsorship deal between the Ryman and PNC Bank. The agreement makes PNC the official banking sponsor for the Ryman; the bank will also become a presenting sponsor of Ryman Community Day. This annual event invites residents of Tennessee to experience the Ryman's immersive daytime tour free of charge.
Under current coronavirus restrictions, all Ryman events follow strict safety guidelines, under operating plans developed with the company's official wellness partner, Vanderbilt Health.
Elevating experiences
"PNC's passion for music education and building strong, vibrant communities that engage in the arts aligns with our core values here at the Ryman," says Gary Levy, the Ryman Auditorium's general manager. "This relationship will elevate experiences at the Ryman, both inside and out, throughout the year with the addition of the outdoor stage and enhanced activations during Ryman Community Day, to name a few. We're excited to have PNC as our official financial sponsor."
The Ryman Auditorium in Nashville, Tennessee
Mike Johnson, PNC regional president for Tennessee, adds: "Music is a great platform to connect people. It has the power to transcend boundaries of age, time and background. We hope the PNC Plaza at the Ryman will connect communities, neighborhoods and generations to create a stronger, more vibrant region."
Listen to uDiscover Music's Country Music In 20 Songs playlist on Spotify.