Salt-N-Pepa Goes Behind The Scenes Of 'Shoop' To Celebrate Hip-Hop 50
'Shoop' is featured on the band's massive 1993 album 'Very Necessary.'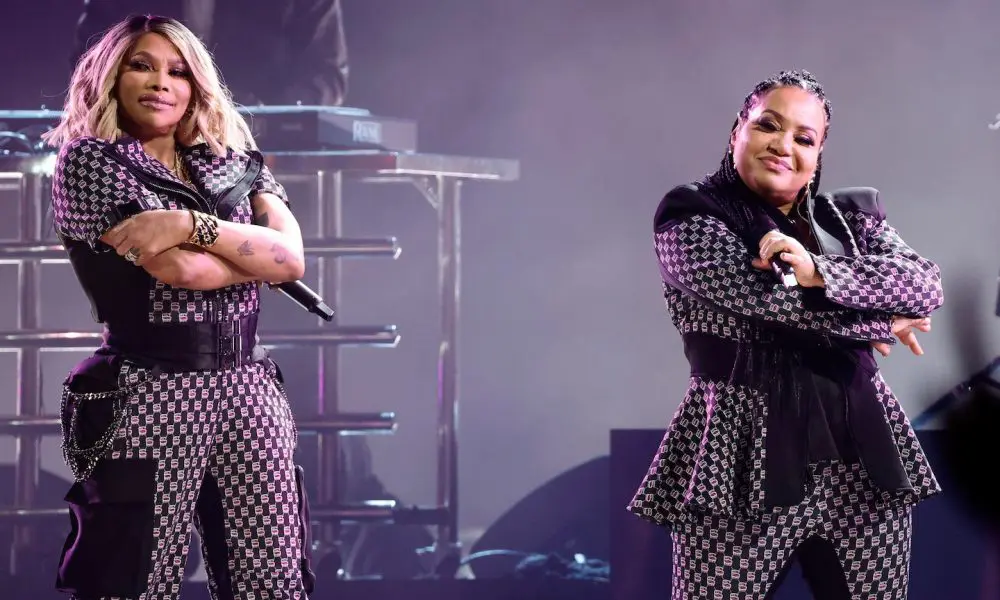 Iconic rap group Salt-N-Pepa take fans behind the scenes of the official music video for "Shoop," in the latest installment of Vevo Footnotes. The exclusive content is part of Vevo's celebration honoring the historic 50th Anniversary of Hip-Hop.
During the episode, Pepa delves into the story behind the song and her verse, as well as the challenges the group faced in convincing their label to release "Shoop" as the lead single from their album Very Necessary.
Salt-N-Pepa - The Making Of 'Shoop'
She also recounts the excitement they felt when the song became a massive hit and solidified the group's position in hip-hop. Meanwhile, Salt discusses how the song helped her to step away from her boyfriend and manager, Hurby [Luv Bug] and how "Shoop" empowered not only her but other women. She also shares her favorite moment from the music video shoot and reveals that she recorded her verse while holding her daughter Corin.
Says Pepa, "The concept for 'Shoop' started with me chillin' in Queens, riding around in the car and I'm telling the story of how 'I saw a brother, I had to kick it to, I'm not shy so I asked for the digits and that does not make me a hoe.' This story became the song and the inspiration for the first verse."
Salt adds some background to the story, saying, "When shooting 'Shoop' I was a bit self conscious. It was hard being in a bathing suit and my booty kept falling out of my shorts when we were dancing on stage…The objective was to turn the tables on men – make them the objects. When writing my verses, I was thinking of tongue in cheek ways to objectify men. When you really like a song, it's easy to record. Fun fact: I had my daughter Corin in my arms while recording 'Shoop.'"
Listen to the best of Salt-N-Pepa on Apple Music and Spotify.