Sam Hunt Waxes Nostalgic In New Music Video For '23'
The visual was directed by Tim Mattia.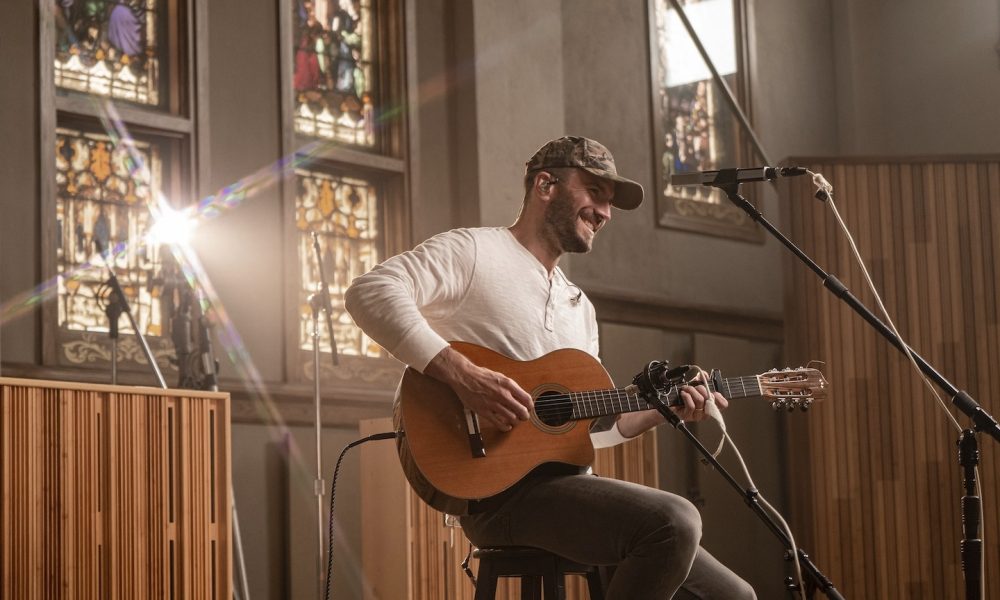 Sam Hunt has shared the nostalgic music video for his latest single "23" directed by Tim Mattia. The moving song was written by Hunt, Shane McAnally, Josh Osborne, and the track's producer Chris LaCorte.
The "23" visual uses the approach of virtual reality glasses to transport its main character through the past. In it, we see a young mother don the device before quickly finding herself roller skating in an open clearing. The clips flash between her dancing on her skates under the bright sun and a mirroring of the movements as she stands in a dimly lit living room.
For another character, who is first introduced in an expansive apartment devoid of warmth, the virtual reality glasses take her back to a past relationship. As Hunt sings "No matter where I go, no matter what I do / I'll never be 23 with anyone but you," the woman reaches out into empty space to caress a partner who is only there through the virtual device.
An older man in the visual strokes his beard in the mirror, examining his markers of aging. When he wears the glasses, he finds himself on the back of a horse, racing through a clearing with old friends.
In a heart-melting moment, one last character is revealed to be the woman Hunt had sung to for the song while standing in a field himself – only for her to remove the glasses and find herself alone in her kitchen.
"You can marry who you want / Go back to Tennessee / But you'll never be 23 with anyone but me," he sings to her before reality is set back into place.
"23" marks Hunt's first single release since the 2020 release of his sophomore album Southside which featured the singles "Hard To Forget" and "Sinning With You."
He is currently wrapping up a wide-spanning tour with a single show left in Rancho Mirage, California on Friday, October 1.