Sam Smith Partners With Spotify For 3D 'Diamonds' Visual
The single comes ahead of Smith's long-awaited new album, 'Love Goes.'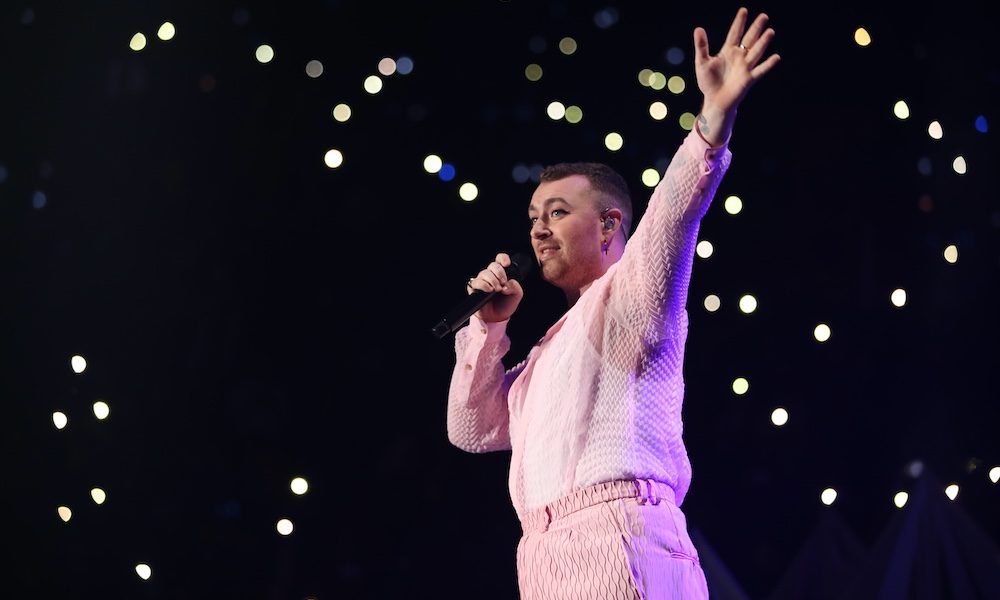 To celebrate the release of their latest single 'Diamonds,' Sam Smith teamed up with Spotify to release an exclusive, 3D hologram visual. The song, which dropped last month, marks the second single off Smith's forthcoming album, Love Goes, out October 30 via Capitol.
Smith shared a clip of the video on Instagram earlier today, announcing "I have done something very exciting recently with Spotify. I think this is the first time we've done this – it's a 3D hologram we made of me dancing to my new song 'Diamonds.'" They captioned that to create the visual, they "performed on a special green-screen stage surrounded by cameras and sensors for a full 3D capture of my movements that you can view in 360 degrees."
The 'Diamonds' video is available to Spotify users and can be accessed by streaming the song on the platform and scanning its artwork with a second device.
Earlier this week, Smith joined Zane Lowe on the latest episode of Apple Music Essentials, in which they reflected on some of their most iconic songs, including their chart-topping 2014 hit, "Stay With Me." "Something about that song, just from the minute we did it…it felt like a magical thing, a magical moment," mused Smith.
Smith also spoke about their previous album, 2017's The Thrill of it All. "It was a reaction to fame," the artist explained. Smith shared that the LP's first single, "Too Good at Goodbyes," was portraying a feeling of "'I'm cold from everything that's happened, I'm cold from my life, and I'm good at this…I almost wanted heartbreak because I was more comfortable being heartbroken than I was being happy."
They revealed that after touring around The Thrill of It All ended, they struggled with their mental health. "It really hit me hard…it was a tough time" said Smith. But, they feel more positive about the future. "I think the energy will be different on the next tour," they said.
When it came to the more recent "Dancing with a Stranger" with Normani, which will appear as a bonus track on Love Goes, Smith didn't hold back on their love for the tune. "It's a really beautiful song and…doing it with [Normani] was a joy because she's incredible."
Smith recalled that Normani's appearance on the single was impromptu. "It was a serendipitous moment where we wrote the song and then she was coming into the studio that day to have a meeting with someone…I was just like 'babe, do you like this? Do you want to jump on it?' and she did." The track, Smith revealed, was completed in one day.
Looking ahead, Smith will celebrate the release of Love Goes with an exclusive live-streamed concert from Abbey Road Studios. The pay-per-view event, taking place on October 30, will include an intimate performance, Q&A opportunities, audience participation, and special guest appearances from Smith's collaborators.
Love Goes is available October 30 and can be preordered here.