Sam Smith's 'Love Goes: Live At Abbey Road' Is Out Now
The intimate 13-track set was Smith's only live performance of 2020 and marked an exclusive performance of music from their third album 'Love Goes.'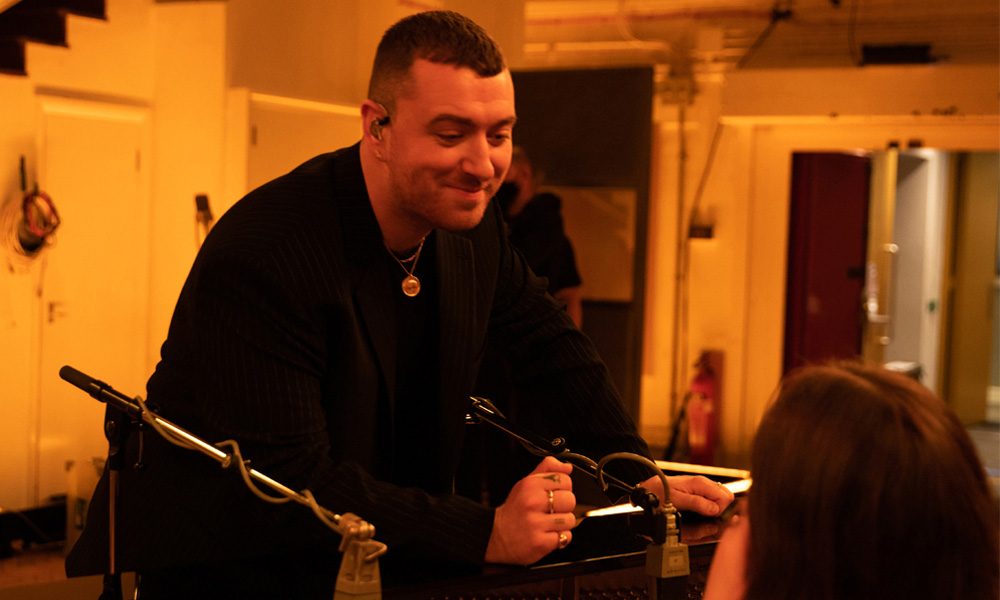 The Grammy, BRIT, Golden Globe and Oscar winning Sam Smith today releases their brand-new live album Love Goes: Live At Abbey Road Studios, out now through Capitol Records.
The intimate 13-track set was Smith's only live performance of 2020 and marked an exclusive performance of music from their third album Love Goes. Recorded with a full band at the iconic venue, Love Goes: Live At Abbey Road Studios includes takes on "Diamonds", "Promises", "Kids Again", multi-platinum global hit "Dancing With A Stranger" and a special performance with collaborator Labrinth for the title track.
Interspersed with the new music are iconic favourites including "Lay Me Down" and "Stay With Me" and an inimitable cover of Cyndi Lauper's "Time After Time".
Elsewhere in Sam Smith news, yesterday GLAAD announced that Smith and Katy Perry will headline as virtual performers for the association's 32nd annual GLAAD Media Awards. Alongside Smith and Perry, other stars set to virtually appear at the ceremony include Laverne Cox, Dan Levy, and more.
On January 28, GLAAD announced the nominees for their annual awards, which include 20 recording artists for the first time ever. These pioneering musicians include including Smith, Adam Lambert, Lady Gaga, and Halsey. For more than three decades, the GLADD Media Awards have recognized media for "their fair, accurate and inclusive representations of the lesbian, gay, bisexual, transgender and queer (LGBTQ) community and the issues that affect their lives." 28 categories celebrate a broad variety of film and TV programming, journalism, books, music, and more.
Love Goes: Live At Abbey Road is out now. Scroll down to read the full tracklist and buy it here.
Love Goes: Live At Abbey Road:
"Young" (vinyl version only)
"Diamonds "
"Dancing With a Stranger"
"Promises"
"Too Good at Goodbyes"
"Lay Me Down"
"My Oasis" (ft. Jade Anouka)
"Time After Time"
"How Do You Sleep?"
"For The Lover That I Lost"
"Kids Again"
"Love Goes" (ft. Labrinth)
"Stay With Me"