Scorpions Share New Track, 'Shining Of Your Soul'
The song is the latest taster from the German rock legends' 'Rock Believer' album, due out on February 25.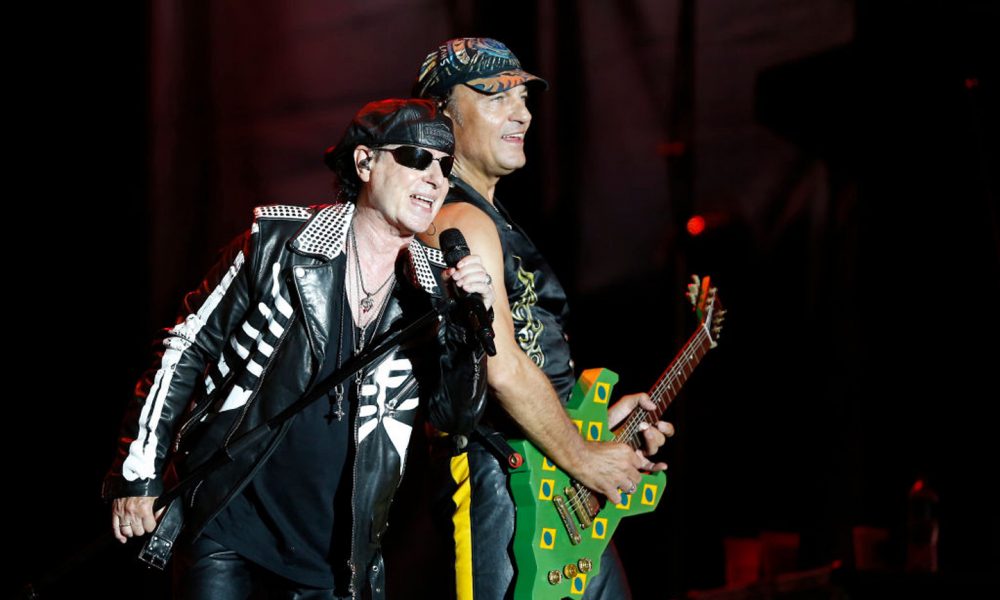 Scorpions have shared another new song, "Shining Of Your Soul". The track is taken from the band's upcoming studio album, Rock Believer, which will be released on February 25. You can check "Shining Of Your Soul" out below.
Three months ago, Scorpions released the official music video for Rock Believer's first single, "Peacemaker". The track features music courtesy of guitarist Rudolf Schenker and bassist Paweł Mąciwoda and lyrics by singer Klaus Meine.
Asked in a recent interview with Chile's Radio Futuro what fans can expect to hear on Rock Believer, Meine said: "Well, you can expect an album that is dedicated to all the rock believers in the world. And we're very excited after all these years. We thought, when you think about all the touring we did the last 10 years, after the release of 'Return To Forever' in 2015, the time was right to go back into the studio, to write new material, to write new songs and check out if the creativity is still working. The big aim was, the goal was to make a rock album — to make an album with lots of attitude, power and focus on the good old times and really enjoy the music and have some fun with the music. And that feels really good."
Scorpions - Shining Of Your Soul (Official Audio)
Speaking about the "Rock Believer" album title, Scorpions guitarist Rudolf Schenker said: "Look, we are around the world since 50 years or more. And when somebody can say he's a rock believer, then this is us. And of course, we meet our rock believers in front of us, our audience.
Added Meine: "Over the years, we've heard people say lots of times that rock is dead. But there are still millions of rock believers out there all over the world that prove them wrong. Our fans are the best in the world. We'll see you someday somewhere out there, because we're rock believers, just like you."
Rock Believer was recorded primarily at Peppermint Park Studios in Hannover, Germany and was mixed at the legendary Hansa Studios in Berlin, Germany with engineer Michael Ilbert, who has earned multiple Grammy nominations for his mix work with producer Max Martin on albums by Taylor Swift and Katy Perry.
"The album was written and recorded in the Scorpions DNA with core Schenker/Meine compositions," said Klaus. "We recorded the album as a band live in one room, like we did in the '80s."
Scorpions' new album will mark their first release since 2017's Born To Touch Your Feelings – Best Of Rock Ballads, which was an anthology of new and classic material.