Sebastián Yatra Partners With John Legend For 'Tacones Rojos' Remix
The original hit appears on the Colombian pop star's latest LP, 'Dharma.'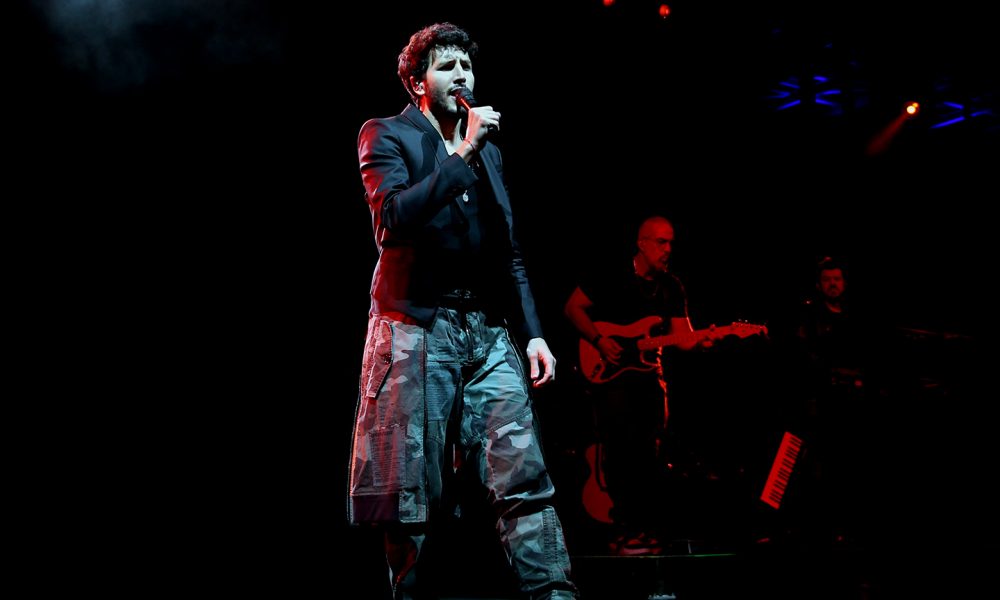 Sebastián Yatra is joining forces with John Legend for a bilingual remix of his pop song, "Tacones Rojos," a hit off the Colombian pop star's latest album, Dharma. While the original version of the love song, which translates in English to "Red High Heels," was originally recorded in Spanish, the latest version, which drops tomorrow, turns the joyful track into a duet, with Legend singing in English.
"Tacones Rojos" was originally released in October 2021, as the eighth single off Dharma, Yatra's third studio album. After going viral on TikTok, the song topped Billboard's Latin Pop Chart last month, marking Yatra's tenth track to reach No.1 on the US ranking. The Grammy-nominated singer also performed the song on The Tonight Show Starring Jimmy Fallon.
Yatra and Legend teased their remix of the song via social media this week, while Yatra spoke about his admiration for the best-selling singer-songwriter in a recent interview with Billboard.
"John is miraculously talented and musically he can go anywhere. He's someone I admire, and vocal-wise, it's very intriguing to see how he's going to sound in a song like this because of his vocal capacity," Yatra told the publication this week. "When you have a song you love so much, you want to give it to someone who has a stroke of genius like John has, and who will keep the essence instead of just a translation."
In addition to staying busy with his promotions around "Tacones Rojos" and Dharma, Yatra has also found massive success with his song "Dos Oruguitas," featured on the soundtrack for Disney's animated hit film, Encanto. The song is among the nominees for Best Original Song at the 94th annual Academy Awards, which take place on this Sunday. Last year, Yatra also turned heads with a Spanish-language cover of Elvis Costello's "Big Tears." The song was part of a larger project, helmed by Costello and Sebastian Krys, which featured an all-star cast of Latin artists reimagining Costello's 1978 LP, This Year's Model.
Yatra is currently in the middle of a world tour in support of Dharma. The shows kicked off in Mexico City, and will continue across North America, South America, and Europe through the fall. For more information, as well as a complete list of tour dates, visit his official website.