SEVENTEEN To Release Japanese Single, 'Ainochikara (Power Of Love)'
The new single is out December 8.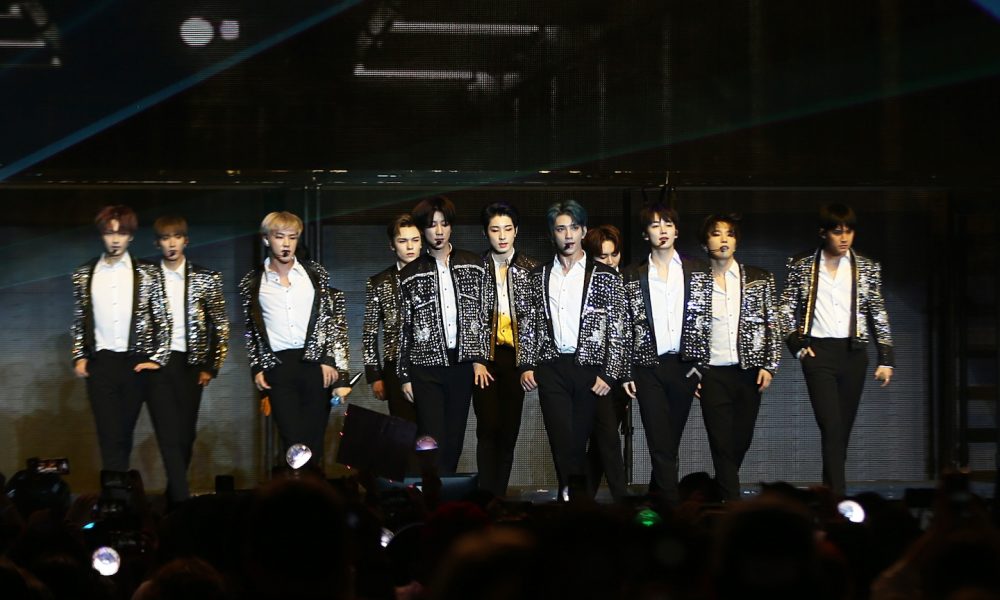 K-pop all-stars SEVENTEEN have announced that they will be releasing their special Japanese single "Ainochikara (Power of Love)" on December 8 KST/JST, the final story in their 2021 "Power of 'Love'" project.
"Ainochikara (Power of Love)" is a SEVENTEEN original Japanese ballad and the K-pop act's first song created specifically for winter.
Additionally, Japanese versions of "Home," the lead single of the band's 6th EP, YOU MADE MY DAWN (released January 2019), and "Snap Shoot," a side track from their 3rd full-length album An Ode (September 2019), will also be unveiled to effuse the winter season with SEVENTEEN's warmth and message of solace.
The band will be previewing "Ainochikara (Power of Love)" at their Japan edition of SEVENTEEN CONCERT on November 18 ahead of the official release.
The leading K-pop stars' latest release, Attacca became the group's longest-charting EP on the Billboard 200 this week (chart dated November 13), and reclaimed No.1 on the Japanese Oricon weekly chart.
The group's upcoming online SEVENTEEN CONCERT will be broadcast live beginning at 5 PM KST on November 14 and 21.
In 2020, the renowned self-producing idols established themselves as multiplatinum artists after their special album ; [Semicolon] and EP Heng:garæ sold more than one million copies each. They also graced the cover of Seventeen Magazine, were featured in TIME's roundup of "Songs and Albums That Defined K-Pop's Monumental Year in 2020" and landed on several "Best of 2020" lists from the likes of Billboard, BuzzFeed, PAPER and Teen Vogue.
SEVENTEEN has rocketed to the top of the K-Pop movement in part due to their in-house creative ecosystem. The group's innovative structure hinges on the interplay of three units: the hip-hop team led by S.COUPS, vocal team led by WOOZI, and performance team led by HOSHI. Living up to the title of "self-producing idols," the self-contained and self-empowered act has unassumingly made history and become one of the biggest K-Pop groups ever.
Listen to the best of SEVENTEEN on Apple Music and Spotify.