SEVENTEEN Returns With 10th Mini Album 'FML'
The album surpassed 4.64 million pre-orders.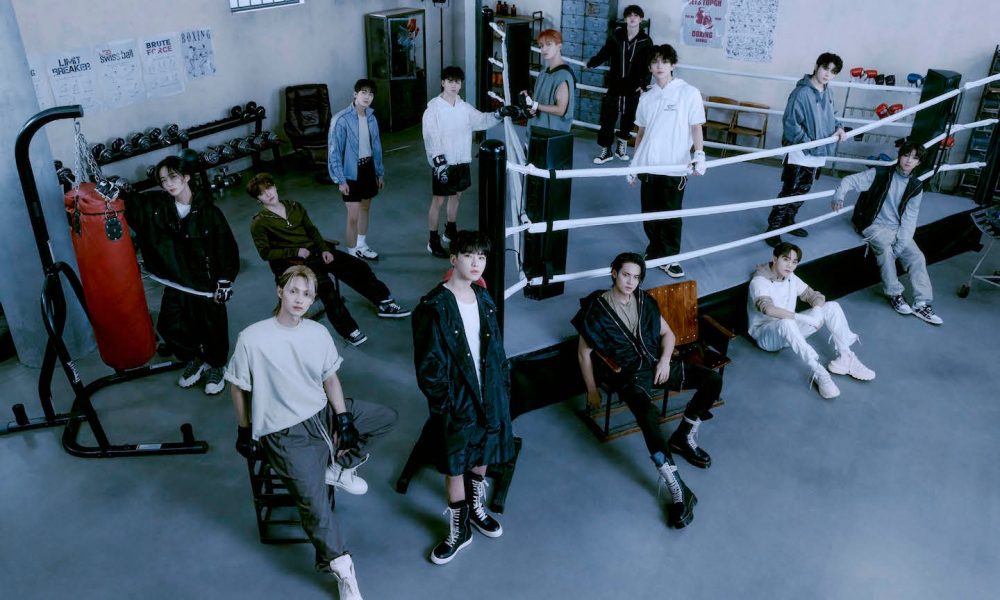 K-pop stage-breaking act SEVENTEEN is back with its 10th mini album FML. The project arrives on the heels of the historic news that pre-orders for the new release surpassed 4.64 million, the largest number of pre-orders ever in the history of K-pop.
With FML, SEVENTEEN offer two lead singles—"F__k My Life" and "Super"—for the first time since their debut. The group's leader S.COUPS said, "Our new album contains both the music we want to present and the messages we want to convey," commenting on the two tracks of contrasting nature that boast the act's flair as both K-pop performance icons and a companion to their fans and their listeners."
"F__k My Life" captures a state of mind engulfed with negative thoughts, speaking to the everyday stories of people just making it through life. Instead of trying to comfort those in distress with words in vain, SEVENTEEN chooses to tell itself to 'Fight for my life.' By doing so, the 13 members subtly but surely let those tuning in know that at the very least, they will always be on 'your' side doing the same.
In a change of pace, "Super" is an alternative Jersey club track accompanied by a blockbuster performance. The members and over 200 dancers featured in the music video shed light on the value of 'coming together as one,' as the single-minded crew delivers a complex and powerful choreography of a never-before-seen scale.
In addition to the lead singles, the mini album includes the unit tracks "Fire" (Hip-hop Unit), "I Don't Understand But I Luv U" (Performance Unit) and "Dust" (Vocal Unit), as well as another full group track "April shower."
FML arrives nine months after SECTOR 17—the repackage of the band's 4th full-length album—which charted at No.4 on the Billboard 200. Their fourth full-length album Face the Sun was the best-selling album in Korea in 2022 with 3.28M copies sold. According to IFPI's Global Album Sales chart, Face the Sun and SECTOR 17 were also the fifth and ninth best-selling albums globally in 2022.