Shania Twain Releases Dynamic New Album 'Queen Of Me'
The country icon's sixth studio album sees her tapping into the 70s and 80s sounds she grew up with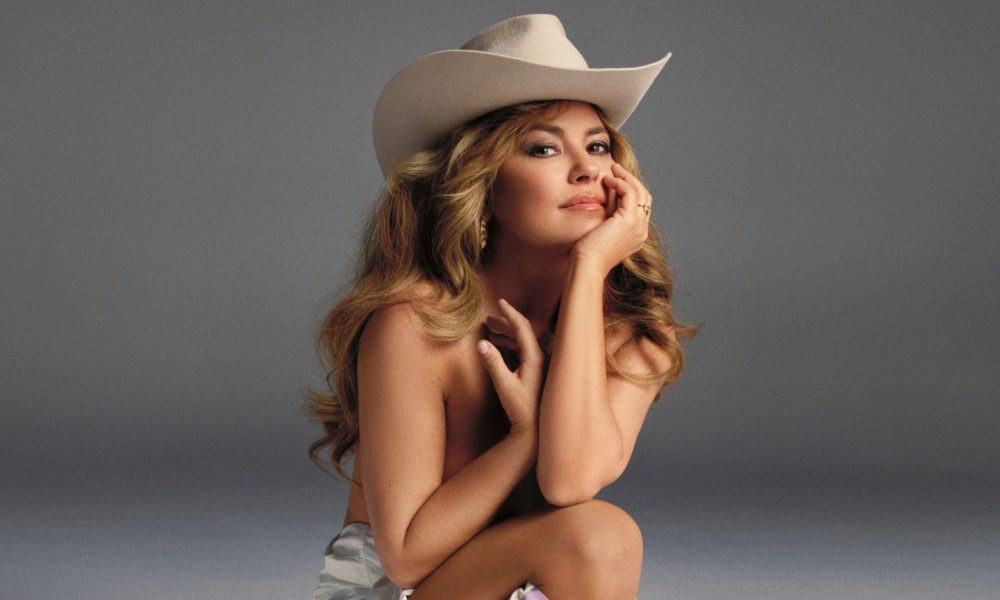 Shania Twain has released her highly-anticipated, confident, and dynamic new album Queen Of Me.
The country icon and five-time Grammy award-winning legend's sixth studio album comes after the release of the fan-favorite bops "Waking Up Dreaming," "Last Day Of Summer," and "Giddy Up!" Those singles all appear on the album alongside more cool, catchy, and compelling anthems.
Shop the best of Shania Twain's discography on vinyl and more.
Queen Of Me is a record that serves as a limitless expression of pop, allowing it to sit comfortably next to Twain's many chart successors, enshrining it as the most upbeat, playful, and joyous of all her albums. Sonically inspired by the 70s and 80s funk and rock the star grew up with, it's a departure from the past and a strident step into an ever-improving future.
The best-selling female artist in country music features a range of subjects and sounds in her latest creative statement. The passionate finale, "The Hardest Stone," was produced by Twenty One Pilots' Tyler Joseph, while the title track delivers a punch of empowerment. "BEST Friend," meanwhile, is a friendship anthem that finds Twain emphasizing: "You always take the blame and you know I'd do the same for you/No matter what, yeah I got you, and I know that you got me."
"No one can remove Shania's crown […] her legacy speaks for itself," Consequence Of Sound assessed of the new album. "The twelve tracks in this album encompass her first full release since 2017, and […] it feels wonderful to still have Shania's distinct voice and genuinely unique perspective in our lives. At the end of the day, she's still the one."
"'Queen Of Me' certainly feels like a comeback album, showcasing Twain's skill both as a singer and as a songwriter," Clash declared. "Considering strains put on Twain's vocal, following two open-throat surgeries after her Lyme Disease diagnosis in 2003, her voice has become noticeably huskier. This is heard noticeably on track two, 'Brand New.' In some ways, this makes it that more special."
In April, Twain will embark on the global Queen Of Me tour, produced by Live Nation. It will mark the first time fans around the world will get to see the queen in all of her glory in nearly five years, following a highly successful Vegas residency run. Kelsea Ballerini, Lindsay Ell, Hailey Whitters, Breland, Robyn Ottolini, Priscilla Block, and Mickey Guyton, Lily Rose, Talk, and Tinelle Townes will be joining Shania on select dates throughout the tour.