Watch Shania Twain's Unique Performance For 'Our Country' Special
Shania sat outside her stable and shared her acoustic cameo with her blonde horse and her dog.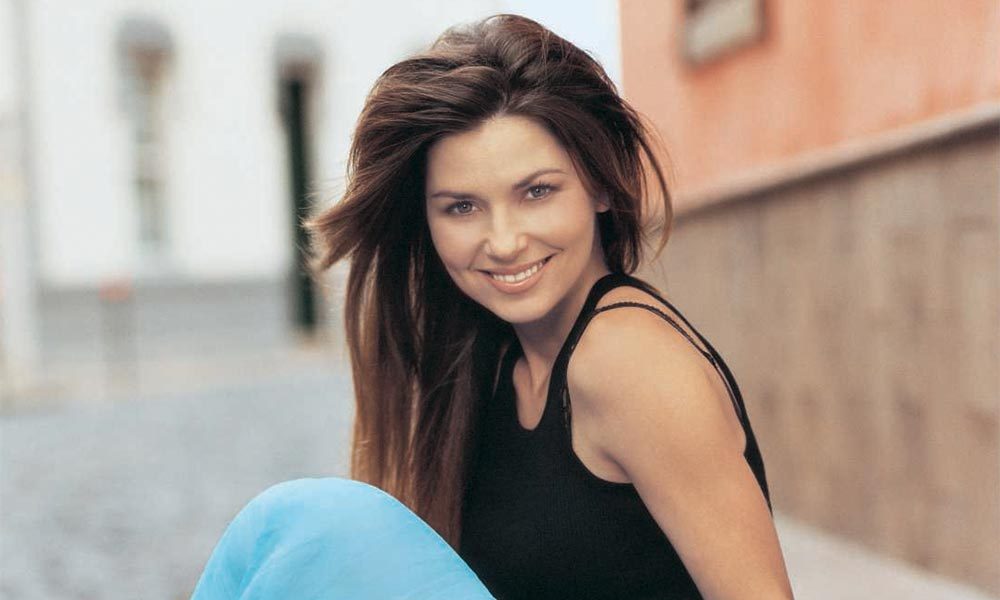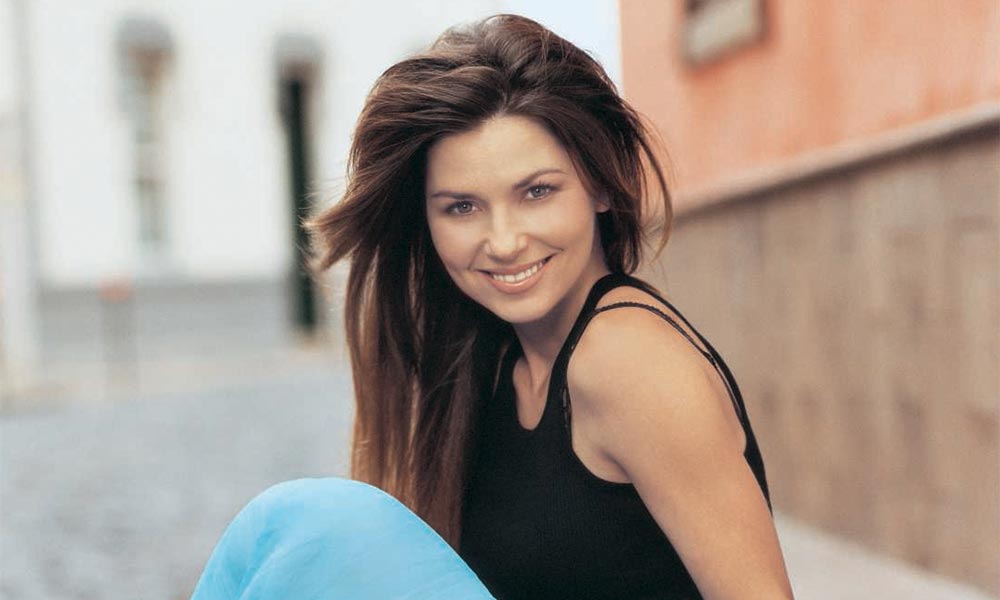 Shania Twain contributed a unique performance to last night's (5) all-star ACM Presents: Our Country special. The two-hour show, which took the place of the postponed 2020 Academy of Country Music (ACM) Awards, featured a dazzling array of more than 20 major names in country music.
Most of those artists performed from their living rooms, couches or other increasingly familiar locations for such events. Carrie Underwood, Miranda Lambert, Thomas Rhett, Little Big Town, Kelsea Ballerini, Dierks Bentley and Florida Georgia Line were among those taking part. For her appearance, Shania sat outside her stable and shared her acoustic cameo with her blonde horse and her dog.
Dressed in cowgirl hat, a red top and ripped jeans, the Canadian superstar accompanied herself on acoustic guitar. She sang a verse of 'Honey, I'm Home,' one of her chart-topping hits from 1997's mega-platinum Come On Over album. Twain then went straight into a segment of another of her signature songs from the same set, 'Man! I Feel Like A Woman.' Her dog remained unmoved, but the horse showed considerable interest, staying close to its owner throughout and at one point even licking the strings of her guitar.
"Let the music do the talking"
Twain had previewed her contribution by saying: "I am so excited to share some music with you, from my back yard to your home. I think they're gonna be songs that you might know. Listen, we're all in this together, and we need to let the music do the talking."
Other highlights of the show included Lambert singing her current 'Bluebird' from her farm in Tennessee and Eric Church's performance of the new song 'Never Break Heart.' "The important thing to remember is to not fear," he said. "To be brave and to endure. That's what this song is about." Lady Antebellum's 'What I'm Leaving For,' like its video, featured the children of each member of the group, and Keith Urban sang 'Wasted Time' in his home studio.
Listen to the best of Shania Twain on Apple Music and Spotify.
Format:
UK English