Students Create Short Film For Jessie Reyez's 'Love In The Dark'
The production, which follows three real New York couples, was made entirely by students from Universal Music Group's º1824 team.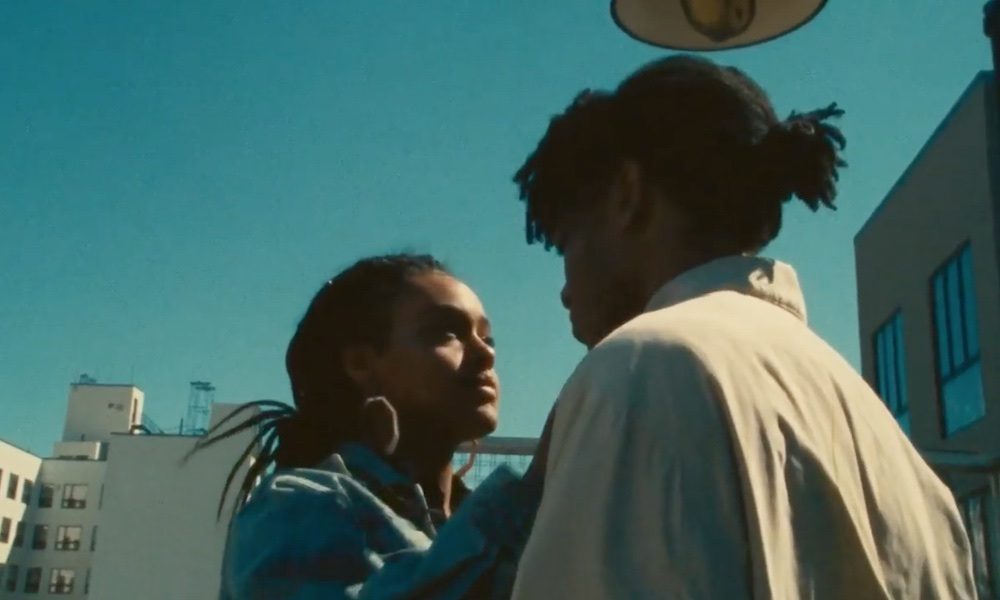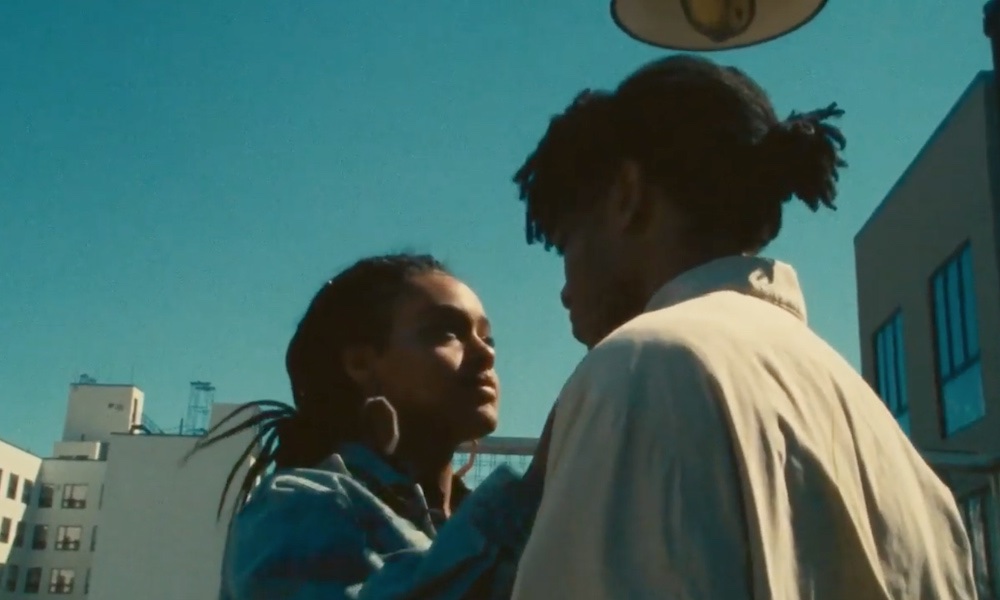 Earlier this year, a group of young creatives from Universal Music Group's º1824 program found themselves inspired by Jessie Reyez's "Love In The Dark" – a ballad from the singer-songwriter's debut full-length, Before Love Came To Kill Us. Ahead of the pandemic, the New York City-based team shot a short film based around the song, which follows three real couples in the vulnerable early stages of their relationships. The result is a sweet, honest, and moving visual.
Jessie Reyez - LOVE IN THE DARK | An °1824 Short Film
Directed by Nick Freeman, and shot entirely on film by Gabriel Connelly, the video was produced, cast, directed, and edited entirely by º1824 – a global, student-run marketing, content, and experiences team that operates as an incubator for the brightest new talent entering the music industry. "Love In The Dark" marked the group's final project before the world went on lockdown, amid the coronavirus.
The team captured three local couples: Michelle and Dorian, Miguel and Justice, and Beth and Sam, and interviewed each of them about navigating the early stages of their relationships, the challenges of being vulnerable, and the trust that develops once that barrier is broken down.
"You should feel comfortable to tell your partner the worst things…things that you'd be scared to tell anyone else," says Michelle, as the video opens. "I kind of knew that we were going to be together from maybe our first date," she later recalls about Dorian.
"He really opened the floodgate for me being myself and actually being appreciated for it," reveals Justice of his partner, Miguel. Beth, meanwhile, reflects on her romantic life before Sam, sharing that "I was so tired of giving so much and expecting so little."
Reyez's poignant lyrics are a perfect backdrop to the video: "We're only humans floating on a rock/But I think that you are made of stardust/Unconditional, you put up with so much/I can never repay the way you love," she sings. "I'll be around you/I'm nothing without you/I won't leave you alone/'Cause when the stars are falling down/There's love in the dark."
In related news, Before Love Came To Kill Us was named among the Long List contenders for Canada's 2020 Polaris Music Prize. The Short List for the prestigious award, which celebrates excellence in Canadian music, will be announced on July 15. Just weeks ago, meanwhile, Reyez received the third Juno of her career, taking home the award for R&B/Soul Recording Of The Year for "Feel It Too" with Tainy and Tory Lanez.
Before Love Came To Kill Us (deluxe edition) can be bought here.