Sir Ringo Starr To Spread Tenth Anniversary Peace & Love
The former Beatle's message of positivity will again ring out around the world on 7 July.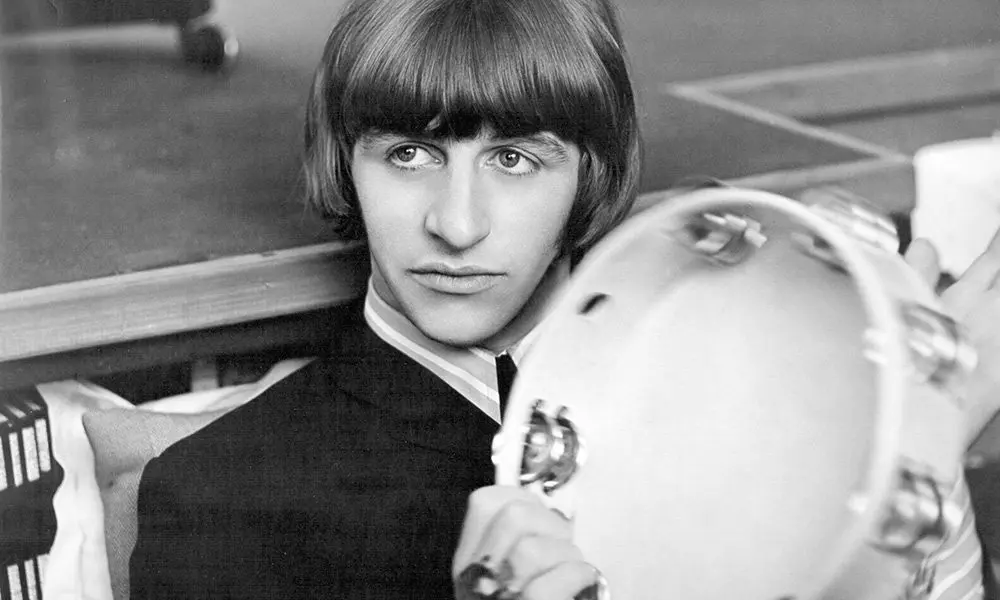 The recently knighted Sir Ringo Starr has announced plans for this year's tenth anniversary Peace & Love celebration on his birthday on 7 July.
Ringo turns 78 on that day, and will mark the anniversary of the initial 2008 event (which took place in front of the Hard Rock Café in Chicago) by appearing at the Hard Rock in Nice, France, during his European tour with his All-Starr Band. The idea remains the same: to invite his fans to express the phrase "peace and love" in speech, thought and by posting #peaceandlove, and to generate a wave of positivity that spans the globe.
The former Beatle has also unveiled the new video for 'Give More Love,' the title song from his 2017 album. Directed by Brent Carpenter, the clip features photos from fans depicting peace, love and kindness, selected from those submitted in a Give More Love contest. Ringo and the All-Starr Band's summer tour begins on 2 June in Atlantic City and runs until 11 July.
Last year, spearheaded by Starr's appearance at the famed Capitol Tower in Los Angeles, fans in more than 23 countries joined the movement, from New Zealand to Antarctica, Latin America to Asia and Hawaii and more. For the 2018 occasion, Hard Rock Café will air a video message from Ringo that will play in their restaurants worldwide just before noon.
The locations of all participating Hard Rock Cafés will be announced soon on Ringo's Facebook Event page. This year's celebration is also being sponsored by the David Lynch Foundation, which promotes world peace by teaching meditation to at-risk people around the world.
"I can't think of a better way to celebrate my birthday, or a better gift I could ask for, then Peace & Love," says Starr. "I was blown away last year with how far this idea keeps spreading – we started in New Zealand, had people sending Peace & Love from Antarctica, Japan, Costa Rica, India, Russia, Brazil, Europe, London, Liverpool and Hawaii. It was so far out.
"So here we are ten years later and it keeps growing. I want to thank Capitol who have hosted us the last four years, Hard Rock, the David Lynch Foundation and everyone for continuing to help spread Peace & Love, Ringo."
Explore our Ringo Starr Artist Page.
Format:
UK English