The Smashing Pumpkins Celebrate 25 Years Of 'Mellon Collie And The Infinite Sadness'
The band also announced a world arena tour as well as a 33-track sequel concept album.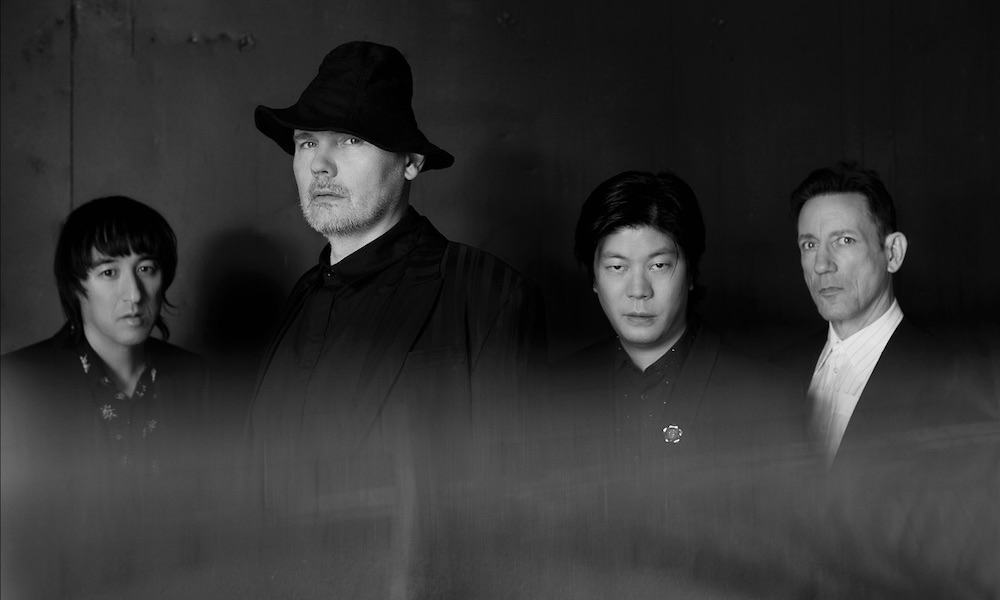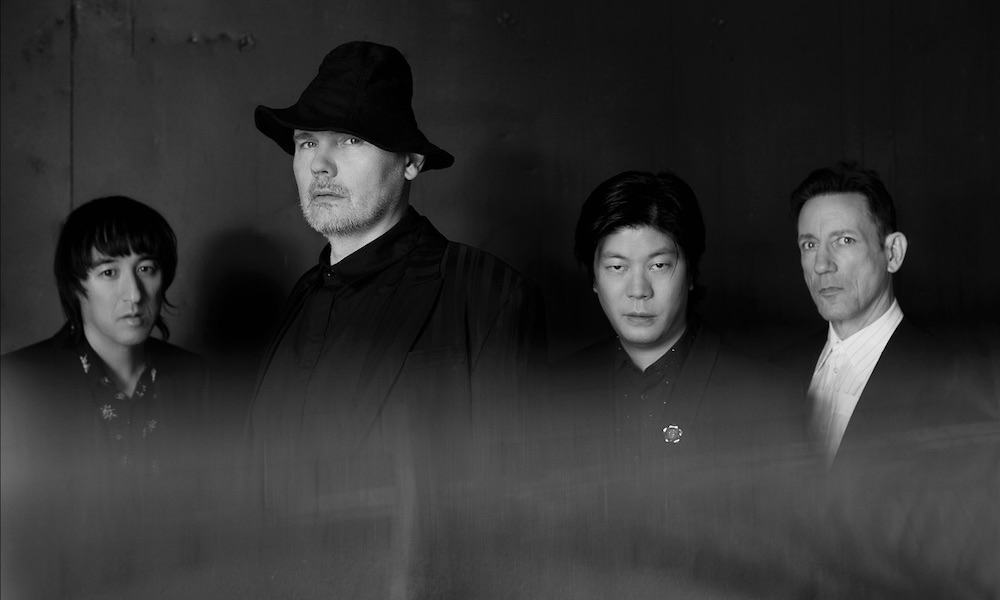 To celebrate the 25th anniversary of their critically-acclaimed 1995 album Mellon Collie and the Infinite Sadness, Smashing Pumpkins are holding a live virtual Q&A moderated by Daniel P Carter, along with Billy Corgan and Jimmy Chamberlin to discuss the classic album.
The Q&A celebration comes with the announcement of the band's Mellon Collie and the Infinite Sadness world arena tour as well as a 33-track sequel concept album to Mellon Collie and MACHINA, completing the trilogy. Both the tour and album are expected to arrive in 2021. More information on both is forthcoming, but fans can register for the Q&A here.
The band also recently teamed up with skatewear company HUF, to launch a capsule collection to commemorate the album. The collection includes a button-down shirt based on "Tonight, Tonight," a "Bullet…" Long Sleeve Tee, a Mellon Collie Skate Deck, and an Infinite Sadness Tote Bag, all of which feature the collaged victorian art as seen on the official Mellon Collie album cover.
Mellon Collie and the Infinite Sadness debuted at No. 1 on the Billboard Hot 100 chart and featured the singles "Bullet With Butterfly Wings," "1979," "Tonight, Tonight," "Zero," "Muzzle" and "Thirty-Three." Produced by Alan Moulder, the album went on to sell over nine million copies and received RIAA Diamond certification in the U.S. and Canada. It was nominated for seven Grammy awards and nine MTV Video Music Awards.
"Mellon Collie's remarkable breadth is the best indication of Corgan's ability to let loose. You could pick five songs at random and still end up with a diverse batch of singles that would make a case for Smashing Pumpkins being the most stylistically malleable multi-platinum act of the 90s," Pitchfork said of the album upon its 2012 re-issue.
The anniversary celebration comes just a month before the release of CYR, Smashing Pumpkins' eleventh studio album, out November 27. The double album was produced by Corgan and features original members Chamberlin, James Iha, and guitarist Jeff Schroeder. Its 20-tracks include fan favorites "The Colour of Love" and "Confessions of a Dopamine Addict," among others.
To accompany the album, the band has been releasing a 5-part animated series created and written by the group's founder. Each episode is set to the soundtrack of songs from the album and is available exclusively on the band's official YouTube channel.
In other news, Billy Corgan will be playing a live acoustic set on October 30 at 6 PM PT / 9 PM ET for iHeart Alt 98.7 FM's The Woody Show. 100% of ticket proceeds go to the Movember Foundation. One of the world's leading charities changing the face of men's health. Ticket available here.
Listen to Mellon Collie and the Infinite Sadness here.