Spice Girls Share Alternative 'Stop' Video For 25th Anniversary
The video follows November's Spiceworld anniversary edition release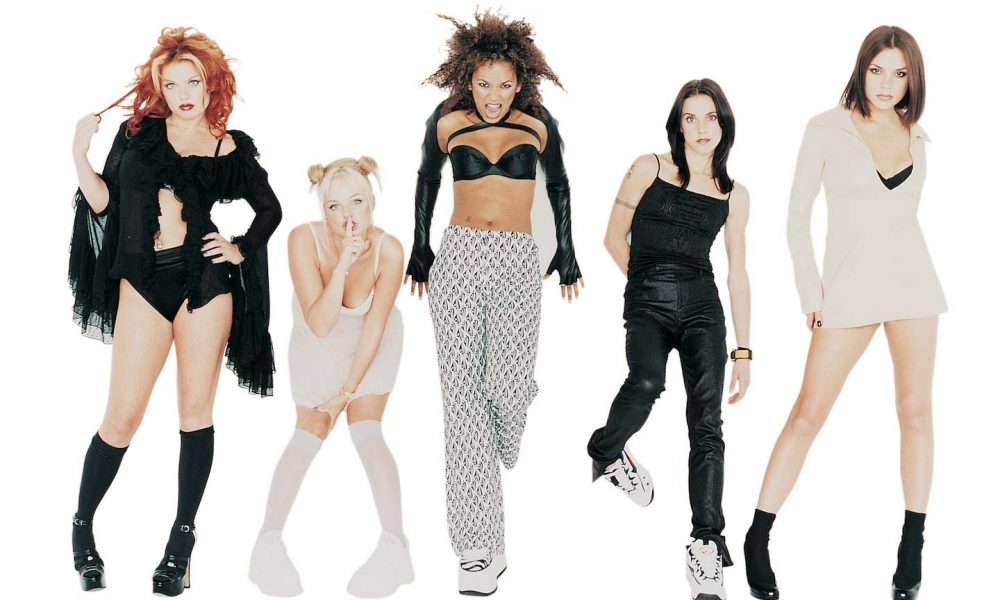 If your days haven't been feeling flavorful lately, fear not, as the best-selling girl group of all time is once again here to spice up your life. Last November, the Spice Girls released a special version of their iconic album Spiceworld to celebrate its 25th anniversary, and the group has continued the celebrations into the new year. This month marks 25 years since the album's single "Stop" was released, and the occasion has been commemorated with a new, alternative cut of the music video.
Spice Girls - Stop (Alternative Video)
The original video finds Scary, Sporty, Baby, Ginger, and Posh on a neighborhood street in Ireland, performing in the middle of the road for some very confused neighbors and joining in on kids' games like double dutch and cat's cradle.
The alternative version features an extended cut of the performance scenes, showing the song's full choreo and focusing on the members. "We still love seeing you dance along with us, and to celebrate this anniversary, we've released a new video captured on the original shoot 25 years ago," reads a statement on their website.
Spiceworld is the group's 1997 second studio album, following their massive breakout success with the previous year's Spice. "Stop" was the third single to be released off the album, following the megahit "Spice Up Your Life," and the chart-topping "Too Much."
Peaking at No.2, "Stop" broke the group's number one streak but received the most critical praise for its Motown-inspired production. Reflecting on 25 years of Spiceworld last year, Mark Elliot wrote that "Stop" provided a "powerful kick-off to a 90s pop masterpiece," and argues that despite failing to reach the peaks of the other singles, "it went silver and remains one of the band's best-remembered songs, with regular radio play to this day."
Music videos have always been a big part of the Spice Girls' iconography, and following the gray, Cyberpunk-y inspired "Spice Up Your Life," "Stop" recemented the classic 90s U.K. image the group is still known for today.