Sports Team Announce New Album, 'Gulp!'
'Gulp!' is out August 12 via Island UK.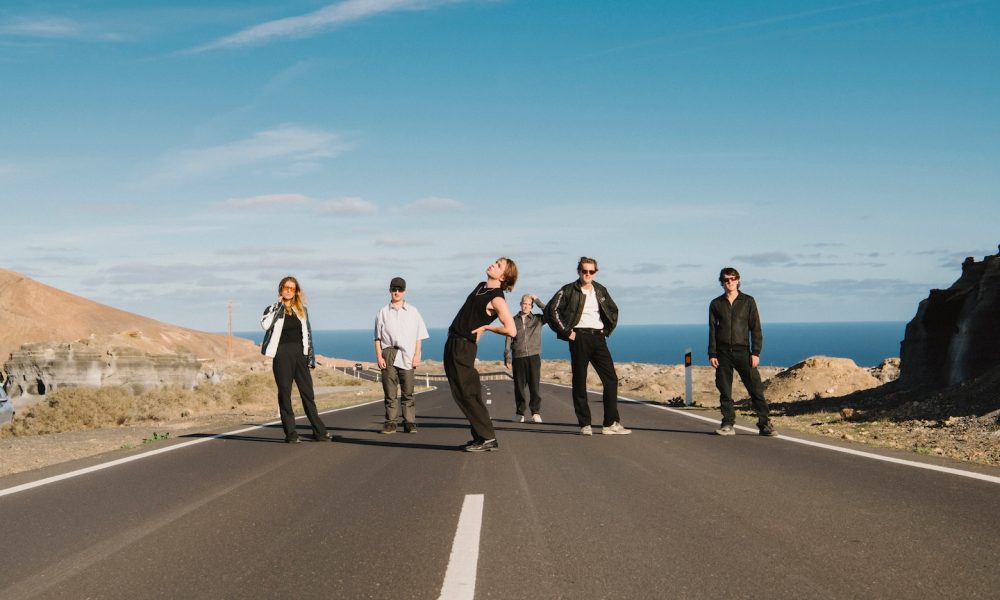 Breakthrough British band, Sports Team, will release their highly anticipated new album, Gulp!, on August 12 via Island UK/Bright Antenna.
Gulp! follows Sports Team's 2020 Mercury Prize-nominated debut album Deep Down Happy, which charted at No.2 on the UK's Official Charts, achieving the biggest vinyl sales for a debut British artist that year.
Sports Team - R Entertainment (Visualiser)
The first single off Gulp!, "R Entertainment," was released last month as a BBC Radio 1 Hottest Record in the World. Signposting a bold and ambitious new era for the band, Sports Team explain that "R Entertainment" explores, "The packaging down of all human experience into entertainment, prompted by the infinite scroll through social feeds and the manic formlessness of the images we are hit with every day. Graphic news interrupted by ads for season 17 of The Bodyguard, news as a rubbernecking, passively waiting for the next drop of horror as we flick through recipes."
Following a sold-out UK tour with the Wombats, Sports Team have confirmed their first U.S. festival appearance at Shaky Knees Festival on April 29 and a warmup show at Niagara in New York City on May 4. The band have also added European dates and festivals throughout the summer, with further stateside headline tour dates to be announced soon.
Sports Team is Alex Rice (lead vocals), Rob Knaggs (rhythm guitar, vocals), Henry Young (lead guitar), Oli Dewdney (bass), Al Greenwood (drums) and Ben Mack (keyboard, percussion). Formed in 2016, the band shared their debut album Deep Down Happy in June 2020 to widespread critical acclaim.
Rolling Stone hailed, "The crisp, jagged tunes on their debut LP, Deep Down Happy, recall Franz Ferdinand or the early Arctic Monkeys; their weird-angled guitars can evoke Pavement or Silkworm; their clever critiques of British life recall Pulp and the Kinks; and singer Alex Rice's ranting style has shades of Art Brut's Eddie Argos and Mark E. Smith of the Fall. It's all conjured with a buoyant sense of good-natured humor, so they sound like they're having fun even when they're pissed off. The album bounces by with the logic of a free-for-all pub debate."