Watch The Exclusive New 'Star Wars: A New Hope' Holographic Vinyl Unboxing Video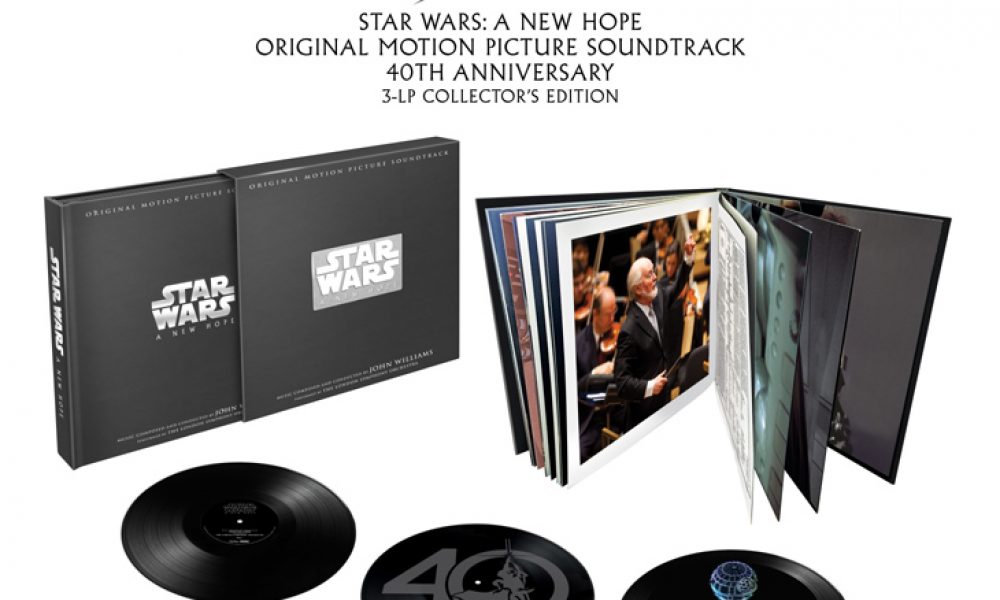 Beamed in from a galaxy far, far away, a new unboxing video reveals exactly what's in store for fans who have ordered the Star Wars: A New Hope box set, due for release on 1 December.
Star Wars Holographic Vinyl Unboxing - Episode IV: A New Hope 40th Anniversary
Celebrating the 40th anniversary of the classic soundtrack for the legendary film, scored by five-time Academy Award-winner John Williams, the Star Wars: A New Hope box set is a fittingly epic 3LP collection, which has been newly remastered and pressed on 180g vinyl.
Aside from the iconic music, the records feature special effects that would delight even the Emperor himself: a 3D hologram Death Star on Disc Three, with the Star Wars 40th-anniversary logo on the flip. Both of these were hand-etched by Tristan Duke of Infinity Light Science, also famous for crafting the vinyl wizardry of Jack White's Lazaretto; when light is shone directly onto Side One of the disc as it spins, the Death Star hologram effects beams into life.
The box set also includes a 48-page hardcover book featuring rare, behind-the-scenes photos from the film's production and scoring sessions, along with two essays, 'Tuning Up A Galaxy', written by Jeff Bond (author of Danse Macabre: 25 Years Of Danny Elfman And Tim Burton, The Music Of Star Trek). The book focuses on the phenomenon of Star Wars and how John Williams' score changed film music forever. The second essay, entitled 'John Williams' Journey To Star Wars', by Jeff Eldridge, discusses John Williams' career in detail, examining both his musical heritage to his continuing legacy.
John Williams returns to score Lucasfilm's much-anticipated new movie, Star Wars: The Last Jedi, which is scheduled to open in US cinemas on 15 December 2017.
The deluxe 3LP box set edition of Star Wars: A New Hope is out now. Order it here.
Format:
UK English