Josh Homme Makes Cameo In Starcrawler's 'Goodtime Girl' Video
Danny Trejo and David Hasselhoff also appear in the visual.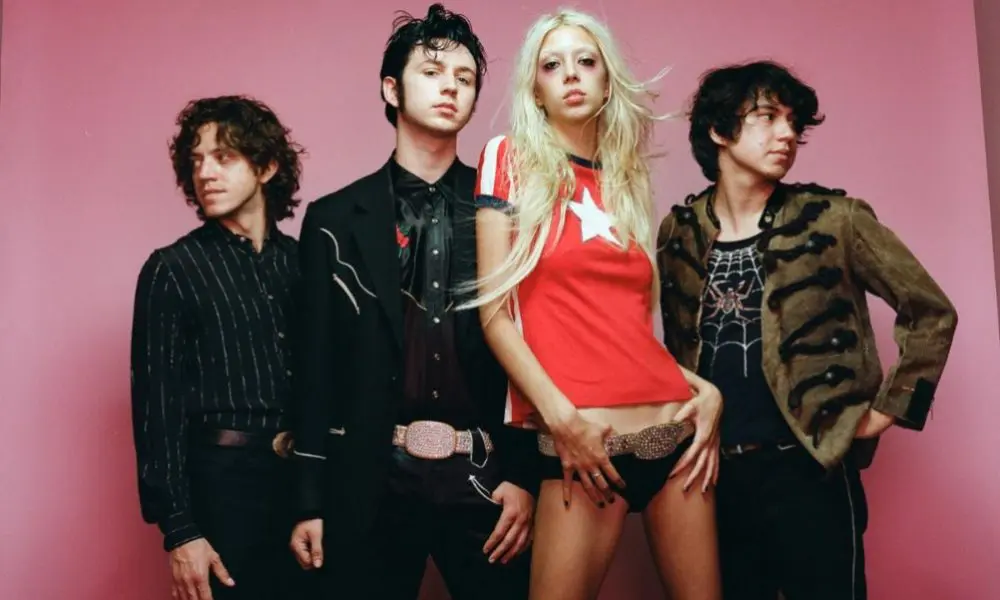 Starcrawler has shared a new video for "Goodtime Girl," the Los Angeles band's contribution to DC and Loma Vista Recordings' Dark Nights: Death Metal Soundtrack.
Executive produced by Tyler Bates (Guardians of the Galaxy, Watchmen, John Wick), the soundtrack serves as a companion piece to the best-selling DC series by Scott Snyder and Greg Capullo and was released digitally on June 18 (the soundtrack is out physically this Friday, July 16). Directed by Gilbert Trejo and starring Starcrawler, the clip depicts the twisted, gang-ridden Earth realm of Dark Nights: Death Metal and features brief cameos by David Hasselhoff, who voiced Superman in the DC series' animated showcase Sonic Metalverse, along with Danny Trejo and Josh Homme (Queens of the Stone Age).
"We're all huge fans of DC and all the Batman movies, so coming up with a concept for this video with Gilbert was really fun and inspiring," says Starcrawler's Arrow de Wilde. "We would have movie nights in our backyard where we invited the crew and band over and screened the early Batman movies, The Warriors, and Fallen Angels, to name a few. In the Dark Nights: Death Metal series, all of the heroes are off fighting, so we started toying with the idea of the gangs that would be left behind."
Trejo adds, "When I asked Arrow what 'Goodtime Girl' is about, she said it's a song that's all about power, being unapologetic and stepping into her own. We really wanted the video to reflect that idea. The fun sort of leadership and rivalry that recognizing your full power can bring. The song to me feels like one of their biggest, like it should come along with this entire universe. We wanted the video to give a nod to the DC world that spawned the record it's on, but to also stand on its own—drawing from some of our favorite hero-less movies, and building out a cast of rad, amazing faces."