Stephen Marley Shares Family Vibes In New 'Old Soul' Lyric Video
The clip reveals photos from the Marleys' personal archive that have never been seen before.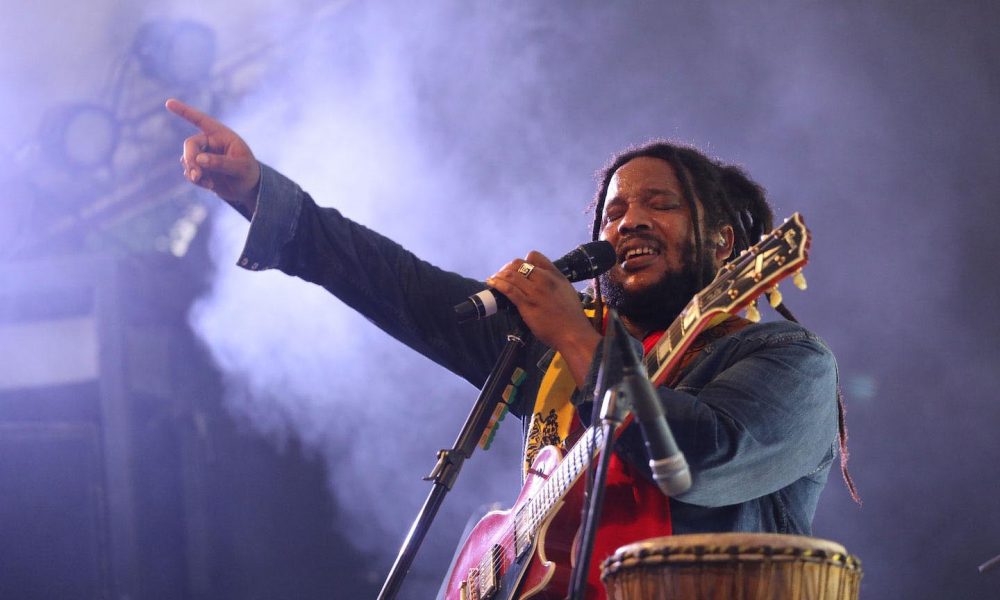 Stephen Marley's lyric video for "Old Soul," the single he released in April via Tuff Gong Worldwide /UMe/Ghetto Youths International, has had its premiere on his official YouTube channel.
The retrospectively-themed clip reveals photos from the Marley family archive that have never been seen before, alongside vintage vinyl album covers, and a collage of Jamaican music history. The "Old Soul" single is available now on all streaming platforms and is the initial taste of Marley's new studio project, due for release later this year. Publicity promises that the album "comes as a complete revelation and [with] many new surprises."
Stephen Marley - Old Soul (Official Lyric Video)
Marley's last studio release, Revelation Pt. 2 – The Fruit of Life, reached No.1 on Billboard's US reggae chart in 2016, as did its predecessors Mind Control (2007), Mind Control Acoustic (2008), and Revelation Pt. 1 – The Root of Life (2011).
The second son of Bob Marley is himself an eight-time Grammy winner – three times as a solo artist, twice as producer of younger brother Damian, and a further three as a member of his older brother's group Ziggy Marley & the Melody Makers. In February and March, Stephen was out on his solo Old Soul Unplugged tour of the US, with special guest, fellow reggae star, and native of Oahu, Hawaii, Mike Love (not to be confused with the co-founder of the Beach Boys).
Stephen's Babylon By Bus Summer Tour is all set to return to the road around the US, opening an extensive itinerary on June 24 in Del Mar, Califiornia, at the San Diego County Fair. Dates continue all through July, visiting such cities as Las Vegas, Memphis, Chicago, and St. Louis, with dates concluding on August 12 in St. Petersburg, FL. He'll be accompanied at various stages of the tour by guests Skip Marley, Fortunate Youth, Hirie, Jesse Royal, Arise Roots, Artikal Sound System, Subatomic Sound System, and Roots of Creation.