Steve Miller Band Announce Multi-Disc Vinyl Box Set, 'Complete Albums Volume 1 (1968-1976)'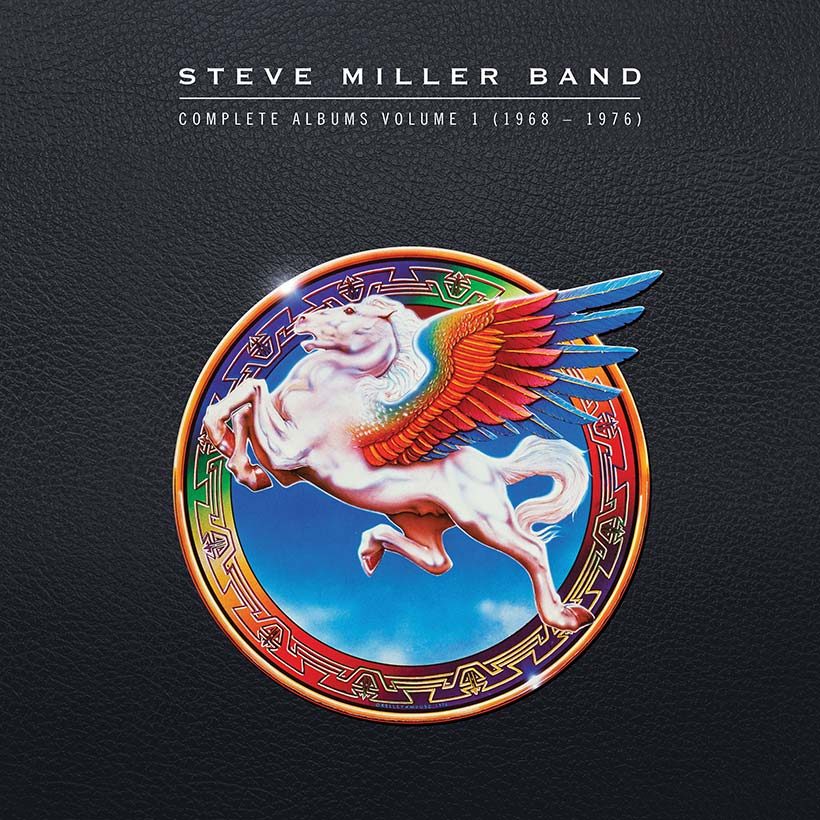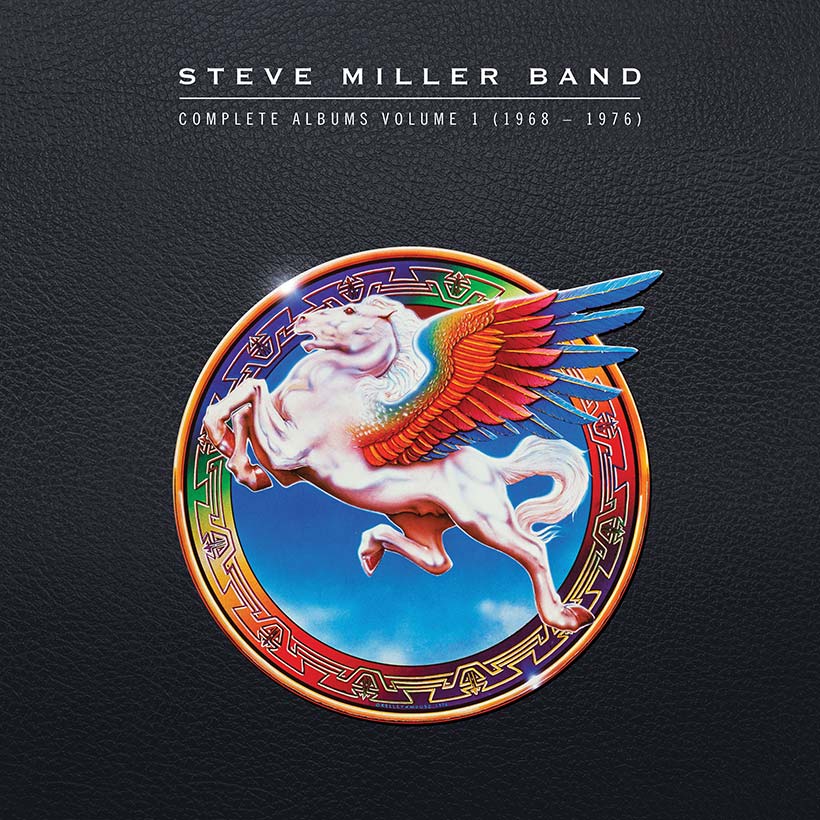 Steve Miller Band have announced the release of an unprecedented new vinyl box set collection, Complete Albums Volume 1 (1968-1976), which is set for release through Capitol/UMe on 18 May.
Pressed on 180g vinyl, the new box spans the band's first studio album Children Of The Future from 1968 through to 1976's multi-platinum masterpiece, Fly Like An Eagle. Also included in the box are Sailor, Brave New World, Your Saving Grace, Number 5, Rock Love, Recall The Beginning…A Journey From Eden and The Joker. All the albums have been remastered and are now available for pre-order. Each album is also available for pre-order as individual 180-g black albums to be released on the same date, as well as limited edition 180-g colored vinyl LPs for sale exclusively via uDiscover.
One of the world's most commercially successful and acclaimed artist/bands in the history of popular music, Steve Miller was a mainstay of the San Francisco music scene that upended American culture in the late 60s. The Steve Miller Band released two LPs on Capitol Records in 1968: Children of the Future, and Sailor, which included 'Living In The USA', which became a staple on the new rock radio format. Next came Brave New World, the band's third album including the hit 'Space Cowboy,' and 'My Dark Hour,' which Miller recorded in London with fellow label-mate, Paul McCartney, who is credited as Paul Ramon.
After the band's next few albums, Your Saving Grace (1969), Rock Love (1971), Recall The Beginning (1972), and Number 5 (1970), Miller made some changes to the band, went to Los Angeles and produced his own record in 19 days. That album was The Joker. The title track became a Number One worldwide smash hit. Miller had crafted a brand of pure pop that was polished, exciting and irresistible that dominated radio in a way that few artists have ever managed.
His next two albums, Fly Like An Eagle (1976) and Book Of Dreams (1977), both went mult-iplatinum, and the hits they generated are among the most recognizable songs in pop music history. Hit followed hit in what seemed like an endless flow: 'Take The Money And Run,' 'Rock'n Me,' 'Fly Like An Eagle,' 'Jet Airliner,' 'Jungle Love,' and 'Swingtown,' to name a few.  In 1978, Capitol released Greatest Hits 1974–78, which has sold more than 17 million copies worldwide. Miller's had a worldwide hit with 'Abracadabra,' the title track of his 1982 album and in 1986, a #1 Billboard Rock Album Track with 'I Want To Make The World Turn Around.' To this day, his songs are instantly recognizable when they come on the radio. Their hooks are the very definition of indelible.
In addition to their new box set, the Steve Miller Band are about to set off on an extensive North American tour. A much-loved summer tradition, the iconic group have been performing inspired versions of Miller's incomparable songbook to legions of fans across the globe for many years. This year, the band will be joined by the legendary Peter Frampton and their dates kick off on 14 April in Vancouver, BC and run through to 26 August, when the tour wraps with a show in Woodinville, WA.
Among the many highlights of the tour, the SMB and Frampton will be performing at the legendary Radio City Music Hall in New York City, the Greek Theatre in Los Angeles, CA, and will be closing out the final day of New Orleans Jazz & Heritage Festival.  For more information, visit the Steve Miller Band  website.
The Complete Albums Volume 1 (1968-1976) vinyl box set; the nine individual 180g black vinyl albums and the nine limited edition 180g color vinyl albums will be released on 18 May. Pre-order here.
Format:
UK English