Steven Tyler Returns To Live Performance At Vancouver Charity Show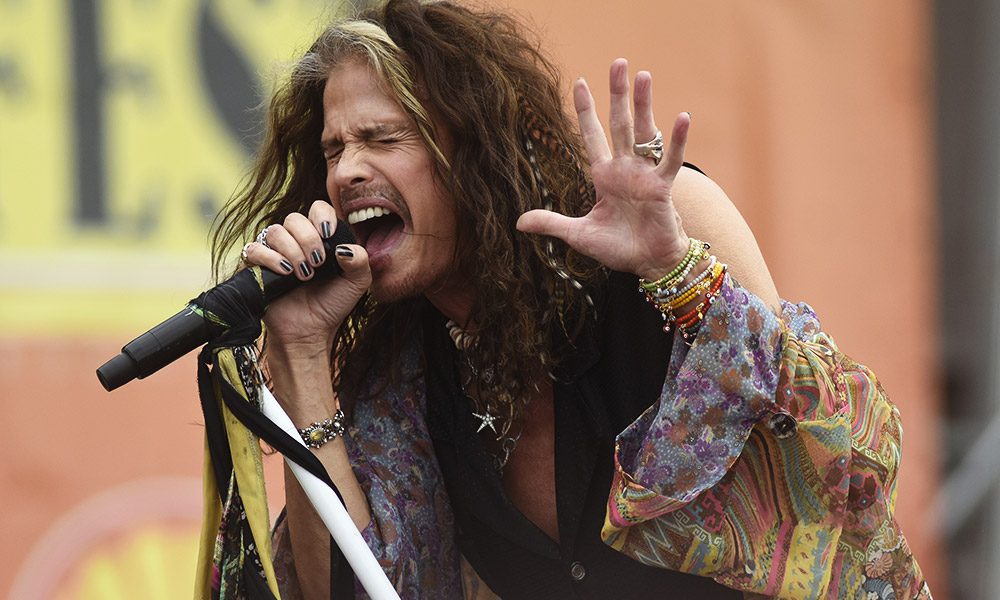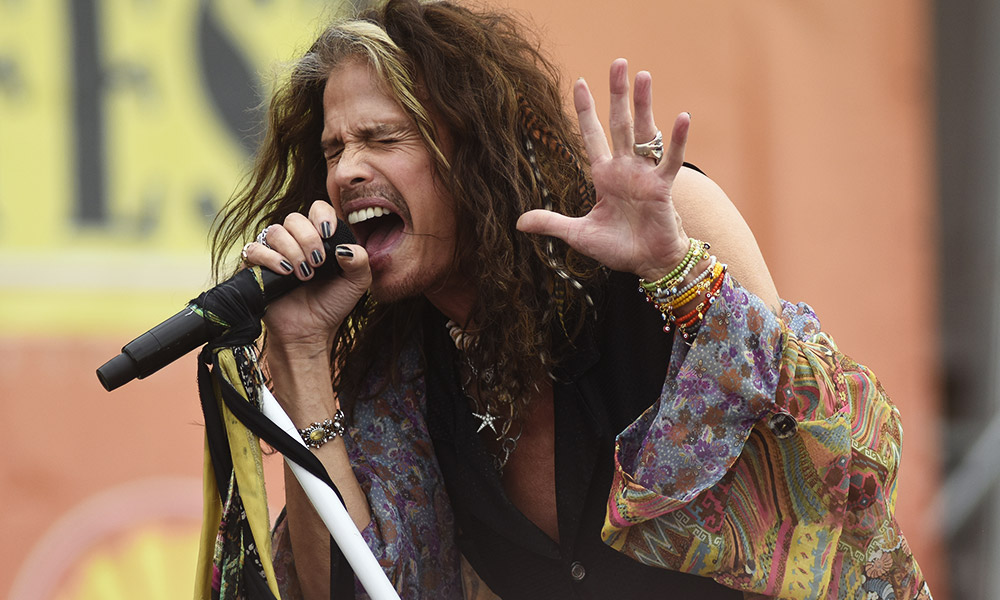 Steven Tyler has returned to live performance following treatment for an undisclosed illness. The Aerosmith frontman took to the stage at a Vancouver benefit concert for the David Foster Foundation over the weekend and performed three of his band's classic songs – 'Cryin,' 'I Don't Want to Miss a Thing' and 'Dream On'—for the event, attended by Oprah Winfrey, Carly Rae Jepsen and others.
Tyler was forced into pulling out of the last four shows on Aerosmith's South American tour – in Brazil, Chile, Argentina and Mexico – after requiring "immediate medical care". The 69-year-old rock legend has since been recuperating from his undisclosed "unexpected medical issues."
Taking to Twitter on 26 September, the vocalist was quick to ensure fans that his situation wasn't in any way life-threatening, but at the same time he needed to receive immediate medical care in order to "maintain [his] future performances".
"Please not to worry," his statement read. "I am not in a life-threatening condition, but I need to deal with this right away and get some rest and medical care immediately in order to sustain and maintain my future performances. I promise I'll be back…unfortunately, health does not wait and it's something even I can't schedule around our shows…As they say, 'We humans make plans, and God laughs….' I love you all and will be back with you soon… (sic)."
Steven Tyler (Aerosmith) - Cryin' (Live at the David Foster Concert in Vancouver)
"It breaks my heart to have left this tour early," he said in a later press statement. "The band has never played better … just watch the 100,000 people at Rock In Rio. I give you all an A+ for creative speculations, but I certainly did not have a heart attack or a seizure (unless Joe Perry is takin' a rippin' lead). Sorry to have cut the tour short, but I had to have a procedure that only my doc in the States could perform."
As yet, there has been no news of Aerosmith rescheduling their South American dates, but Tyler appeared to be right back on form at the Vancouver show for the David Foster Foundation, which has so far raised more than $10 million for children and families in need of organ transplants.
Explore Our Aerosmith Artist Page
Format:
UK English