Steven Wilson To Guest On 'Space Rocks' Uplink
The 'Space Rocks' livestream aims to celebrate the deep connections between space exploration and culture.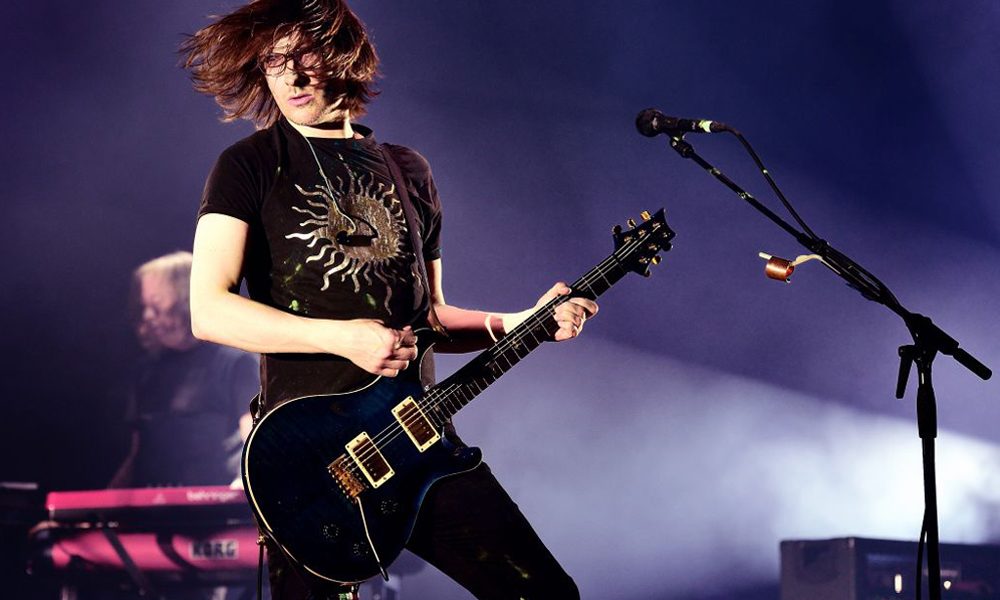 Steven Wilson will be the guest of 'Space Rocks' on their latest 'Uplink' broadcast, discussing music and time travel with hosts Alexander Milas and ESA's Mark McCaughrean. The broadcast goes out live this Thursday, November 5 at 8pm UK time.
"Space exploration is all about innovation, and there are few musicians who better personify that pioneering spirit and that quest for charting new territory than Steven Wilson, and that's doubly true of his upcoming release, The Future Bites," says Space Rocks' Alexander Milas.
"Since lockdown started 'Space Rocks' has continued its celebration of the deep connections between space exploration and culture, and our weekly Uplink livestream has included everyone from Steve Rothery along with Star Wars' Anthony Daniels, astronaut Samantha Cristoforetti, and many, many more. Join the discussion this Thursday with me and Space Rocks co-founder Mark McCaughrean, ESA's senior science advisor for Science and Exploration for what's sure to be a fascinating discussion."
You can watch 'Space Rocks: Uplink' live on Thursday 5 November from 8:00pm (GMT)/9:00pm (CET). Subscribe and catch up on past episodes while you're there.
Steven Wilson - KING GHOST (Official Video)
Last week, Steven Wilson released a video for his new track "King Ghost." It's taken from his upcoming studio album The Future Bites, which will be released on CD, vinyl, cassette and on digital and streaming formats on January 29, 2021.
"King Ghost" is one of my favourite tracks from the album and I think one of the most beautiful songs I've ever come up with, powerful in its apparent simplicity," Wilson said of the track.
"Apart from the percussion overdubs (played by Jason Cooper from The Cure, and Michael Spearman from Everything Everything) the music is entirely electronic, mostly using analogue keyboards to create luminous and organic patterns and tones. Much like the song, the video Jess [Cope] has created focuses more on rich colors and expressing thoughts and feelings though more abstract images, something that takes our collaboration into new territory. It's stunning and I'm incredibly proud of the combination of the song and the video."
The Future Bites is out on January 29 and can be pre-ordered here.