Steven Wilson Shares The Video For Melancholic New Track 'What Life Brings'
The new track also features on Wilson's upcoming album 'The Harmony Codex,' due out September 29.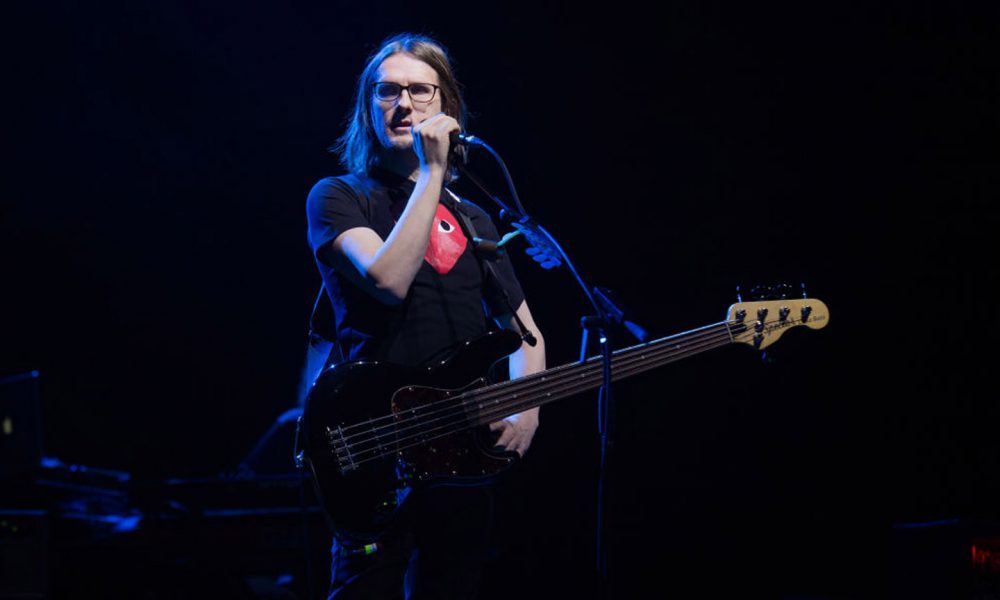 Steven Wilson has shared another new track, "What Life Brings" from his upcoming album The Harmony Codex, which will be released through Virgin Records on September 29. You can watch the new video below.
Wilson said of the new track in a statement "Steeped in sun-dazed, autumnal acoustics, "What Life Brings" is a timeless psychedelic pop song – three and a half minutes of wistful pastoral beauty that offers the perfect entry point to the world of The Harmony Codex."
The new video has been directed by by Charlie di Placido who recently made the film for "Economies of Scale," the first track Wilson shared from his new album. Like that video, "What Life Brings" beautifully captures the grace and motion of two dancers whose performance reflects back all of the melancholia that sits right at the heart of the song.
Steven Wilson - What Life Brings
Wilson's new album, The Harmony Codex also sees him collaborating with long time studio partners such as Craig Blundell, Adam Holzman, Nicko Tsonev and Theo Travis alongside a clutch of new collaborators including Jack Dangers of Meat Beat Manifesto and Interpol's Sam Fogarino.
The Harmony Codex will be available as a single disc as well as a limited edition three disc deluxe hardback book-set which features Harmonic Distortion, a 77 minute reimagining of the album featuring alternate versions and remixes by Manic Street Preachers, Roland Orzabal (Tears for Fears), Mikael Åkerfeldt (Opeth), Interpol, Meat Beat Manifesto, Faultline, and Radiophonic Workshop.
The third disc is a deluxe-only version of the BluRay featuring high resolution 96/24 stereo, 5.1 surround, and Dolby Atmos mixes of The Harmony Codex, 2 videos, and exclusive instrumental mixes of the full 65 minute album in high res 96/24 stereo, 5.1 surround and Dolby Atmos. The 100 page Carl Glover designed hardback book and features long-time Wilson visual collaborator Hajo Mueller's artwork.