Stevie Wonder Shares Star-Studded Tribute To Dr Martin Luther King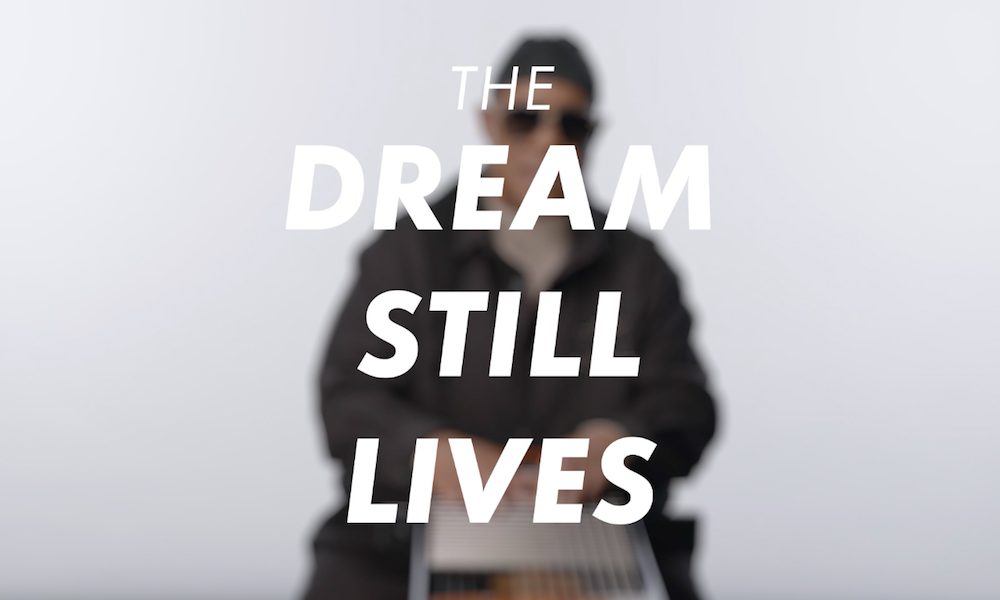 Today marks the 50th anniversary of the assassination of civil rights leader Dr Martin Luther King, Jr, who passed away on 4 April 1968 in Memphis, Tennessee. As the nation reflects on this tragic event 50 years later, Stevie Wonder along with over 80 musicians, civil rights activists, politicians and actors created an uplifting video to honour his legacy and share Dr King's message with the hashtag, "#DreamStillLives", referencing his iconic "I Have A Dream" speech.
The list includes the likes of former President and First Lady, Barack and Michelle Obama, Rev Jesse Jackson, Serena Williams, Sir Paul McCartney, Elton John, Smokey Robison, Lionel Richie, Clive Davis, Tony Bennett, Bruce Springsteen, Common, Motown founder Berry Gordy, Whoopi Goldberg, Meryl Streep, Mary J Blige and other luminaries who shared their own personal messages of what their dream for the future is.
The moving tribute is set to Stevie's hit single, 'Heaven Help Us All' from his 1970 album, Signed, Sealed & Delivered. Written by Ron Miller, who had previously co-written 'For Once In My Life', it's a fitting soundtrack given the song's socially-conscious message and anti-war sentiment.
The video begins with Stevie addressing the camera and sharing his motivation behind this ambitious project:
"Dr. Martin Luther King Jr's teachings and works have led me and the world to give peace a chance. Although Dr King left us 50 years ago, his dream is still within all of us".
With "The Dream Still Lives' as the unifying message, each speaker gets to share what their dream is. From the Obamas' "realize each other's common humanity", to Demi Lovato's "to break the stigma around mental health", Elton John's wish for "a world free of AIDS" and Paul McCartney's hope for "everyone to live together in harmony".
Despite the gravity over the overarching message, the montage is not without levity, courtesy of radio shock jock, Howard Stern and Late Late Show host James Corden
The timing of this tribute is also symbolic, being released at 7:05 pm central time, the same time that Dr King was pronounced deceased at St. Joseph's Hospital after he was fatally shot while standing on the balcony outside his room at the Lorraine Motel.
Dr King has held special significance to Stevie over the course of his life, even since he met him as a teenaged music prodigy. Stevie was instrumental in the establishment of Martin Luther King Day. In 1980, he joined with the members of the Congressional Black Caucus in the US Congress to advocate for MLK Day and wrote the single 'Happy Birthday', which was used to popularize Stevie's campaign for the holiday.
Just as he sang back in 1981, "And we all know everything/That he stood for time will bring/For in peace our hearts will sing/ Thanks to Martin Luther King".
Explore our Stevie Wonder Artist Page to learn more about his illustrious life and career.
Format:
UK English