Strange Synchronicity Of Jefferson Airplane Deaths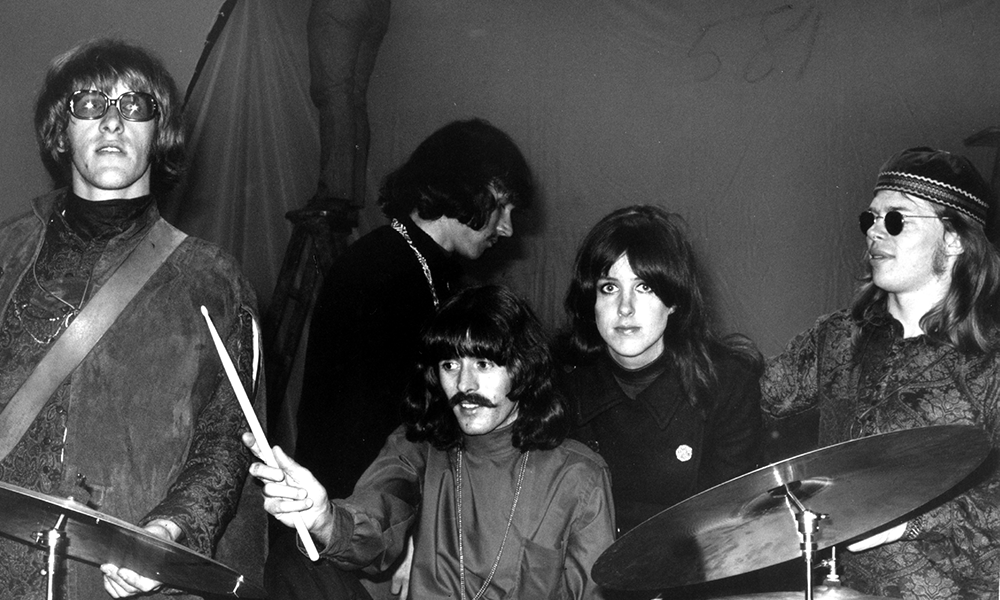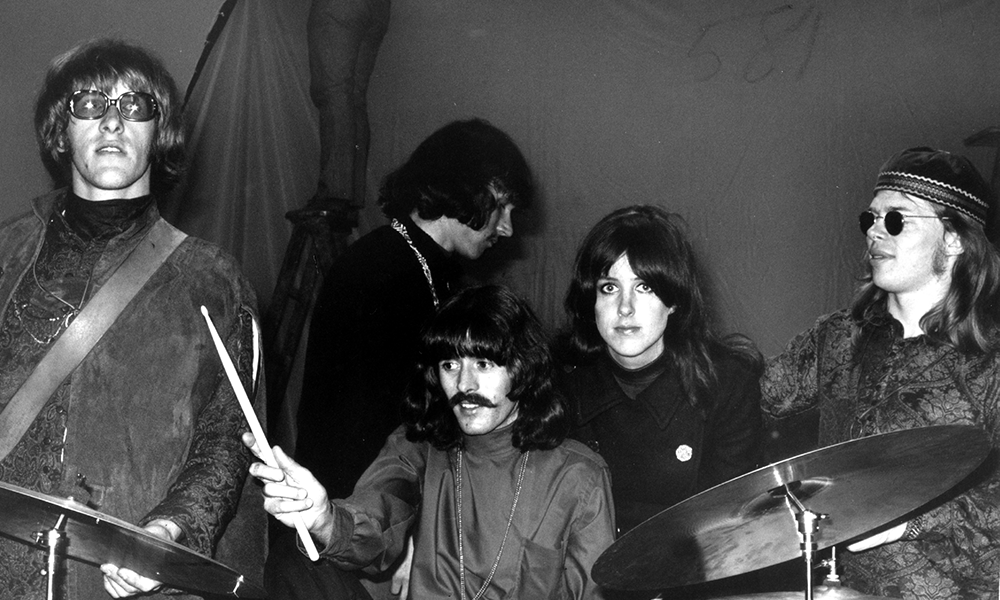 Following the death of Paul Kantner last Thursday (28 January) comes news that his fellow early member of Jefferson Airplane and the group's first female vocalist, Signe Anderson, died on the same day, at the same age, 74. Anderson, pictured above with the band, in the centre, was born six months after Kantner, in September 1941.
Anderson joined the influential San Francisco group soon after their inception in 1965 as their first frontwoman. She sang on the band's 1966 debut album Jefferson Airplane Takes Off, then left after giving birth to a child, to be replaced by later vocal figurehead Grace Slick, formerly of Great Society. Anderson's final performance with the band, at the Fillmore in San Francisco in October 1966, was released as a live album in 2010.
"I was just informed of the passing of Signe Anderson, the same day as we lost Paul," wrote Jefferson Airplane's bassist from 1965-72, Jack Casady, on Facebook. "Signe was our, Jefferson Airplane's, first female singer. I had been in touch with Signe this past week as she had moved from her home to hospice care.
"She was a real sweetheart with a terrific contralto voice coming from a solid folk background. Listen to how she made the three part harmonies of 'JA Takes Off ' (first album) sound so thick…her wonderful tone between Paul's and Marty's. A sad day…for those of us still here."
Airplane founder Marty Balin, for his part, wrote: "One sweet lady has passed on. I imagine that she and Paul woke up in heaven and said 'Hey what are you doing here? Let's start a band' and no sooner then said Spencer was there joining in!," a reference to the band's late drummer from 1966-70, Spencer Dryden, who died in 2005. "Heartfelt thoughts to all their family and loved ones."
Format:
UK English