Stray Kids Scores First Billboard 200 No.1 With 'ODDINARY'
The K-pop group reached the top of the charts with the highest album sales in one week by any artist so far this year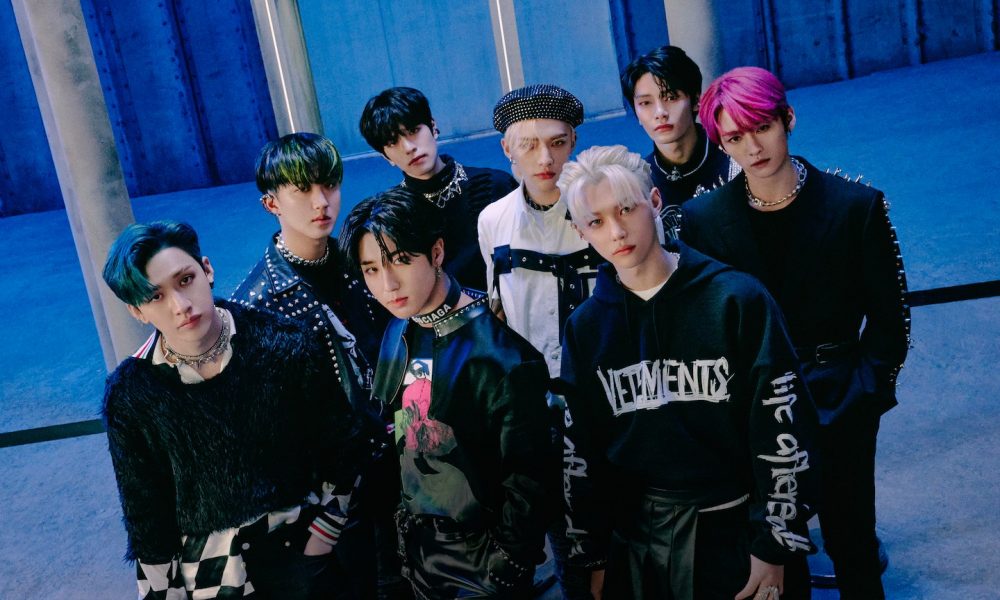 Stray Kids has scored its first No.1 on the Billboard 200 chart with its latest mini-album ODDINARY, setting a host of new records in the process.
The seven-track record, which was released on March 18, made its way to the top of the US charts with the highest album sales in one week by any artist this year. The record has also racked up the most sales in one week by an original fourth generation K-pop group.
ODDINARY marks the first release from Stray Kids to chart on the Billboard 200, making them the first original K-pop act to make their debut appearance on the chart at No.1. As well as claiming pole position on the main albums chart, the eight-member group from JYP Entertainment has also hit the top spot on both the Billboard Top Album Sales Chart and the World Albums Chart.
Every song from ODDINARY has also impacted the Top 200 on the Global Spotify Chart and the album topped the iTunes Albums Chart in 56 regions. These impressive statistics combine to solidify Stray Kids' explosive transformation from underdogs to global dominators. The band is only the third K-pop group to top the Billboard 200, following BTS and SuperM.
The mini-album – the group's first release since its holiday release Christmas EveL in November 2021 – has been the focus of much critical acclaim since its release. "While nowadays they may claim to be nothing but ODDINARY, this mini-album is a reflection of their extraordinary passion, wit, and growth," NME said. "It's an elegant step forward for a group who, hopefully, will never get tired of raising questions."
Teen Vogue, meanwhile, added: "True to the group's eclectic spirit, these seven tracks exist across genres and soundscapes […] Never have the two sides of Stray Kids' arsenal — rap and vocals — sounded more cohesive than they do on ODDINARY, making it a showcase for everyone's growth."
Stray Kids will head out on its second world tour MANIAC in April, kicking off the run in Seoul before heading to Japan and the US. More dates are expected to be announced soon.
Buy or stream ODDINARY. View Stray Kids' tour itinerary below.
ODDINARY tracklisting:
1. VENOM
2. MANIAC
3. Charmer
4. FREEZE
5. Lonely St.
6. Waiting For Us
7. Muddy Water
Stray Kids' second world tour, MANIAC:
Apr 29 – Seoul, SK
Apr 30 – Seoul, SK
May 1 – Seoul, SK
Jun 11 – Kobe, JP
Jun 12 – Kobe, JP
Jun 18 – Tokyo, JP
Jun 19 – Tokyo, JP
Jun 29 – Newark, NJ
Jul 1 – Chicago, IL
Jul 3 – Atlanta, GA
Jul 6 – Ft. Worth, TX
Jul 9 – Los Angeles, CA
Jul 12 – Oakland, CA
Jul 14 – Seattle, WA
Jul 26 – Tokyo, JP
Jul 27 – Tokyo, JP